The newly-formed Kingston University swimming society will not be able to enter a swimming pool until at least the beginning of next term, the President of the society said.
Erin Partridge, President of the KU swimming society, has been looking for swimming pools since the start of term, but has been unsuccessful so far.
Coronavirus and the latest government restrictions have prevented her team a from pool training, as would be the norm.
She said: "It's been really difficult to find a swimming pool because of Covid-19. As a group we haven't been swimming yet, which is absolutely ridiculous for a swimming society and I'm aware of that. It would have been much easier to set up training in the Kingfisher Leisure Centre, but that's obviously not an option now."
Kingston's Kingfisher Leisure Centre has been closed since December last year for urgent repairs to the ceiling of the facility. However, in October Kingston Council have announced its ambition for the "comprehensive redevelopment of the site" instead of just repairing the roof which would take longer and cost a lot more money.
Councillor Caroline Kerr, Leader of Kingston Council, said that the council were committed to having a swimming pool at the site.
She said: "We initially planned to fix the roof but when we found out how much it would cost and how long it would take, we thought again. We would prefer to invest in a high quality, sustainable leisure centre and swimming pool which looks to the future."
The Kingfisher is set to be knocked down and rebuilt by October 2024, meaning Erin and her team will not be able to use the facility for the next four years. They have, however, been meeting in a New Malden gym as a group to keep their fitness up and are looking for pools in the same area.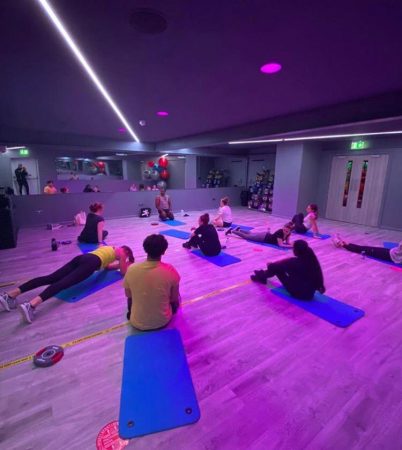 Erin said: "We've been in contact with the Malden Centre in New Malden before lockdown, and we booked a slot there but then obviously lockdown hit and now the whole leisure centre is shut. This pandemic has been on and off but I'm hoping that we can return in the water as soon as possible."
Despite the difficulties, the society is planning on organising Zoom events during lockdown in order to keep the society alive and fit.