Third year music student Alessandra Morris, better known as Zophy Ohr, is releasing her first single on October 15, followed by the release of her self-titled EP on November 15.
The 28-year-old Peruvian has for the last year balanced university work while recording the songs and will release her first EP without a record company.
The idea of releasing an EP came about after performing at various open mics around central London. After people began asking the artist where they could find her music, Zophy decided to properly record and produce her songs.
She is releasing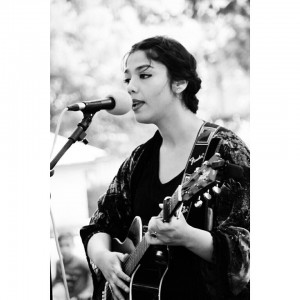 her first single to start promoting the EP but her main goal is for people will listen to and enjoy her music.
"I like to be able to perform for people and see their reaction to the songs. It's an incredible feeling when someone comes
up to you and tells me they can relate to the song," Zophy said.
The EP will be available on digital platforms like iTunes, Spotify and Soundcloud.
While each song is important, it is always the first single that showcases the music and the musician. The single 'Colours' will give the listener a clear idea of what the rest of the EP has to offer. 
There is a lot of variety and transitions between the genres, which makes it difficult to put her music into one specific category. She categorises herself as an indie pop musician, but her music has a range of other musical styles like hip hop, folk, rock and electronic.
"It's impossible to just stick to one genre. Besides I like to try new things and play around. That is the cool thing about music; you can mix a lot of styles," said Zophy.
Moreover, people really seem to like what she has to offer. Zophy will in the weeks ahead focus on promoting the release of her single at various open mics throughout central London and at Kingston University's own open mic nights.