Up-and-coming American football player and KU student Timothy Lloyd Thomas talks to The River about being signed with a top European team, the barriers of being a British player and how American football can flourish as a sport in the UK.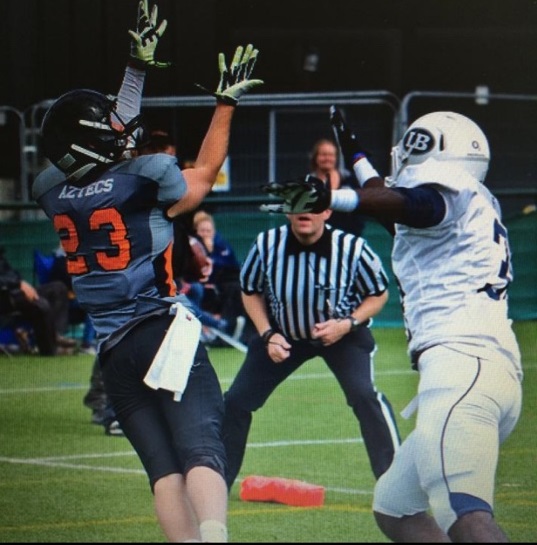 Born in South Africa, bred in Wales, studying in Kingston, and playing American football in Finland, 22-year-old Timothy Lloyd Thomas certainly gets around in his pursuit of becoming a professional athlete.
The second year sports science student has been signed with the Seinäjoki Crocodiles, who play in the third largest European premiership for American Football, the Maple League, in Finland. There he hopes to play his best and show Europe that British players are far better than their poor reputations suggest.
"British American football players have got a reputation across Europe for being the worst players around," Tim admits with a smile. "But when a friend of mine played for Seinäjoki, he proved them wrong with being one of the top three players of the entire Finnish league. I hope to do the same and give us a better name."
Tim started playing when he was 14 and has quickly developed since then. At 18 he was playing for the South Wales Warriors where he stayed until last year. He then transferred to the Bristol Aztecs, a top team in the British National League. With 50 touch downs Tim proved himself to be one of the premiership's best players and was spotted by several European teams.
After receiving offers from Switzerland and other teams in Finland, Tim decided to go to the Crocodiles.
"I'm excited to go and excited to play, I can't wait," he says enthusiastically. At the same time, he appreciates that this is a serious decision. "If I don't perform I have wasted their time, I have wasted my time and added to the bad reputation British players have."
Over the summer months he is playing wide receiver for the Crocodiles in his first step in reaching his ultimate goal of playing for the top league in Europe, the German Football League (GFL1).
"If I make a good impression with the Crocodiles, hopefully I can make a good impression for GFL. But basically my aim is just to play the best I can and have fun with it," Tim says.
However, according to Tim playing American football in America is impossible as there have only been two British players in the NFL since it started in 1920 and they only got limited time on the pitch.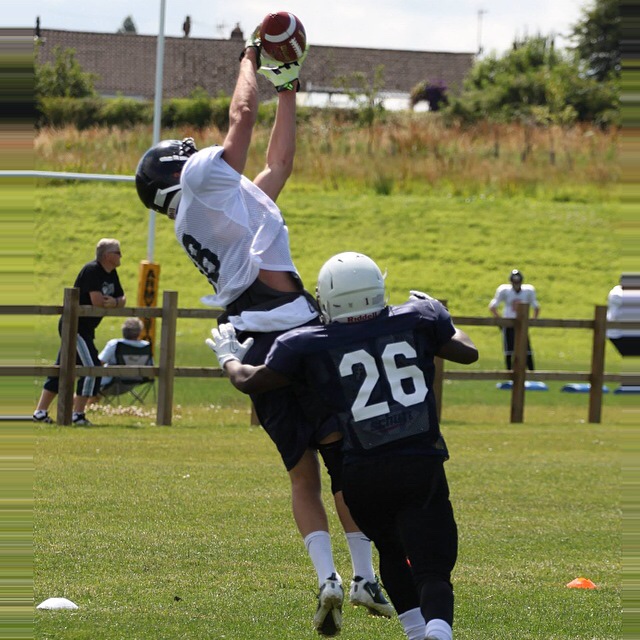 He thinks American football is growing as a sport in the UK but that it still has a long way to go. The main reason young people are prevented from getting into the game is the money. Between the price of essential equipment and team fees players can expect to pay over £200.
"American football in Britain needs funding and more awareness," Tim says.
Tim also talks about the perks of being part of the Kingston American football team who are dominating the BUCS (British Universities and Colleges Sport) League.
"Playing at university also gives me the chance to play all throughout the year, and who wouldn't love to do that?" he asks. "You play the game because you love the game."