Kingston School of Art has hosted a talk about the future of design after the pandemic, as an integral part of its MA on Sustainable Design. 
Visiting Professor at Kingston University and Co-Director of the Imagination Lancaster Design Research Centre, Stuart Walker, has given his annual talk on Sustainable Design to the MA students, as part of the module Sustainable Design Principles, Practices and Perspectives.
This year's topic was inspired by his latest book entitled "Design & Spirituality", which seeks to explore the connection between these two subjects. 
Dr Paul Micklethwaite, the MA course leader, said: "We have a broad view of design that it is not just about creating new products, but also improving the structures and methods by which we live our lives. 
"Stuart is one of the leading contemporary voices in design for sustainability and author of many significant books on the subject. The students are already aware of his work, and this is a chance to hear his latest thinking directly."
The purpose behind the talk is to inform the students about what approach to take when thinking about creating a sustainable future. 
One of the main focuses Professor Walker emphasised is the transition to localism; reducing transportation and pollution, creating a sense of aesthetics that is peculiar to a specific place and narrowing the economic impact of repairing and maintaining measures are just a few of the benefits localism would bring. 
He suggested that this could be applied to any aspect of our everyday lives, from using locally available materials to further experiments with artistic expression, to switching to locally grown food to lessen the exploitation of the environment. 
"Designers can practice in ways that make the most of local assets (materials, resources etc.), that help build local know-how, expertise and capacity and, by using their skills in visualisation, show how we can live better while consuming and wasting less," Professor Walker said.
The idea of focusing more on the ideas of 'local' has been encouraged even further by the spread of Covid-19. During the worldwide lockdowns, many people had to halt their frenetic lifestyles and focus on living their life based on what their immediate neighbourhood had to offer. 
This is another challenge that has to be faced when transitioning to a more sustainable future, the need for a "behaviour change". People simply do not want to give up all the comforts and benefits technological advancements have introduced throughout the course of the last hundred years, even if this means destroying the planet where they live themselves. 
Therefore, another step to take would be tackling the consumption-based society that makes us constantly want to buy useless and environmentally harmful things. 
Professor Walker stated: "Design for sustainability suggests ways forward that go beyond the latest short-lived fashions and the latest novelties and technologies. It can draw on contemporary capabilities while also learning from more traditional, tried-and-tested ways of doing things that use natural, renewable materials. It means designing things to last functionally, aesthetically and psychologically."
This is where the job of designers comes in, they can lead the way to show that an alternative future is possible. People will start to willingly accept a change only if some can concretely show what environmentally friendly ways of living can be achieved. 
Regarding the connection between sustainable design and spirituality, the Professor affirms they share a common root, which is the call for compassion. Sustainability does not only mean recycling, instead it involves a creative process that does not put the human species above everything but makes us engage with our surroundings.
The Professor said: "The world's great spiritual and philosophical traditions, though they vary greatly in terms of their practices, rituals and customs, are united in the fact that, fundamentally, they are age-old teachings about how we should live. They are about human values.
"So, my latest book, and this talk, are concerned with how values that transcend self and selfishness can and should guide our everyday activities, including the ways in which we design."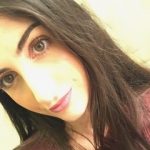 Aspiring journalist interested in biodiversity, social injustices and environmental journalism. I also love art. And reading books. And learning new languages. I'm currently fluent in English and Italian. Still working on my Spanish.