Kingston University Football Club's men's first-team coach, Besim Ali, will be leaving the university set-up to become Liverpool's first team scouting analyst.
Ali, who has been at Kingston since 2017, led the men's first team to their first league title in ten years in the 2018/19 season.
Ali will also be leaving his role as Fulham U23 performance analyst for current English champions Liverpool.
He said: "The most important thing I will take away from my time at Kingston University is the relationships I've built with the players, which are always more valuable than achievements.
"The boys have been brilliant over the years. They didn't take anything personally when I was hard on them at times, they got on with it and rapidly improved over time."
In the four years, Ali has been at Kingston, the standard of football has seen a significant increase.
He said: "For me, the playing style and professionalism to go along with it stand out the most from my first day working with the boys.
"The way they play football is a bit more clever, we have patterns of play which we worked on and you can see them come out in games."
From captain to coach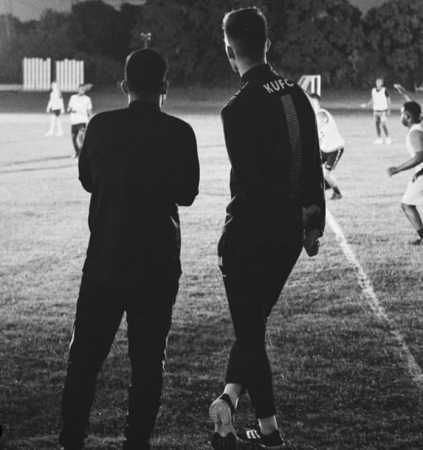 Oscar Kotting McMillian, who was the first team captain in the 2018/19 season, will take over as the first team coach for the remainder of this year.
Ali said Kingston University FC are in great hands with Kotting McMillan.
"Oscar has developed rapidly over the years, he always had a good foundation of knowledge as a player, every instruction I gave he took on board and comfortably repeated the coaching points to the other players.
"Now working alongside him as a coach, I can tell he has a bright future. He got the second team playing some really good football last year," Ali said.
The KU Sports Science graduate led a successful campaign for the men's second team last season and has since become a performance analyst at Charlton Athletic FC.
He said: "Besim's been massive for me transitioning from playing to being a coach/analyst. Through his advice and vast experience, he has helped me avoid many potholes in my own journey.
"He has always been completely transparent, and you can tell he loves teaching, I am one of many who have learnt from his expertise and been inspired by his passion."
Kotting McMillan said captaining the first team run by Ali was the highlight of his university experience.
"Captaining a side run by Besim was brilliant for me. He gave me lots of responsibility and involved me in everything he did which has been beneficial in my transition, so I can't thank him enough for helping me in my development."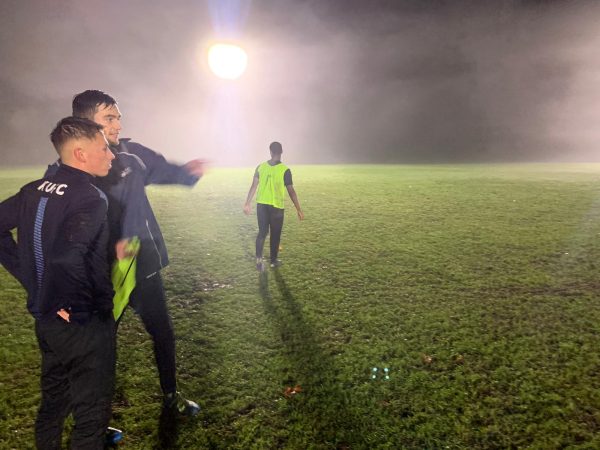 'Professionalism and a clear style of play'
Kingston University men's football President, Lewis Anderson, said Ali will leave a lasting impact on the club.
"From the club, we cannot thank Besim enough for what he has done over the past four seasons. Not only did he lead the first team to win a title, but he also helped impose professionalism and a clear style of play, which transferred across all three squads.
"We wish him the best of luck in the future in Liverpool."
In August 2020, first-team player, Kelvin Adeji, signed for semi-professional side, Tooting & Mitcham United, who play in the Isthmian League.
He said: "Besim has always been very important to help develop my game sense and positional play which has benefitted my overall game.
"He has also been a mentor to me, motivating me to train every day, this is what has made me become a better player."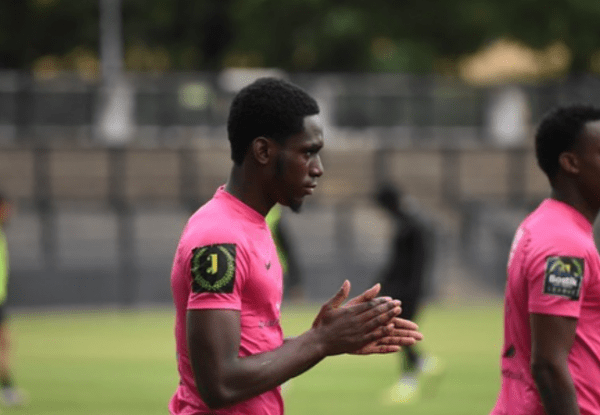 A step in the right direction
Kingston University Football Club are hoping for more games after the government's announcement that grassroots football can commence on March 29.
Kotting McMillan said: "I can't wait to start working with the first-team boys. We have established a set philosophy thanks to Besim and I'm looking forward to continuing his good work.
"Covid-19 may have stopped this season, but I can't wait to take over as I know how special university football can be for students."
The club is currently awaiting an announcement from the Football Association as to how grassroots football will be delivered safely following the government's announcement.