Lager lovers and ale connoisseurs rejoice – this week (February 16 -22) marks the annual London beer week! LBW have teamed up with Craft Beer Rising to celebrate everything beer, from craft producers to great brands, ales and lagers and even cider.
The week offers a plethora of events showing off the impressive London beer scene. From beer tours, tasting seminars, buzzing new pop-ups, to well-established pubs renowned for providing the cream of the crop in the beer world – all offering discounted £3 pints on special beers, great for our student budgets.
Wristbands to access the festival cost £10 and allow you to take part in the beer tours, stretching from Soho to Shoreditch and Camden to Clapham, so expect to see plenty of bearded hipsters lurking around. The tours make regular pit stops along the way to quench your thirst at their handpicked bars and pubs getting in on the beer-fuelled celebration. To buy or collect your wristband, head to the main hub of London Beer Week, situated in a pop-up beer bar off Carnaby Street.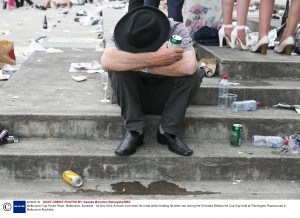 For the festival lovers amongst us, the fun doesn't have to stop with beer. Craft Beer Rising at the Truman Brewery are laying on even more brewers, discounts, live music sessions and delicious street food to get the pre-festival season vibes flowing in equal measure to the amber nectar.
Things are heating up at KU in the lead up to end of year hand-ins and exams, so if you can't afford take a leisurely trip into central to enjoy the beer festival then fear not, we've done the (not so) hard work so you don't have to! Here is The River's roundup of the best places to get a pint in the beautiful royal borough of Kingston upon Thames…
Best for a post-lecture pint – Spring Grove
A two minute walk from the back entrance of Penryhn Road campus and a mere 5 minutes from Knights Park, makes Spring Grove an instant favorite with students and lecturers alike. After a stressful lecture of frantic note taking, a well-earned pint is in order and where better to go and hang out with your class mates than with a pale ale in hand.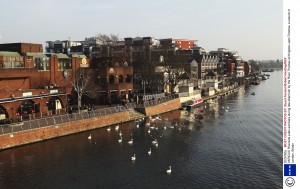 Best for the view – The Bishop out of Residence
Situated along the idyllic Kingston riverside near to the bridge, The Bishop is the perfect place to sit and nurse a pint and watch the world, and the river, go by. Try the weird and wonderful beers and ales they have on tap, from the Banana Bread Beer for the more adventurous beer drinker to their failsafe quintessential Young's Bitter.
Best for price – The Kings Tun
Weatherspoons, the 'Primarni' of pubs but a long standing favourite amongst us students for its relaxed atmosphere, cheap alcoholic beverages and 'eclectic' clientele. The Tun boasts the largest range of beers both on tap and bottled, ales and ciders you'll find in Kingston – you name it they've got it. From a fancy bottle of Peroni to Weatherspoons classic, pint of London Pride.
Best for locally produced craft beers – The Willoughby Arms
A great pub to let your hair down of an evening or to let off some post deadline steam with friends at an open mic night, comedy night or pub quiz – plenty of laughs guaranteed. This pub is a champion for locally produced craft beers, home to a selection sourced in neighboring Twickenham, Surrey and Horsham micro-breweries.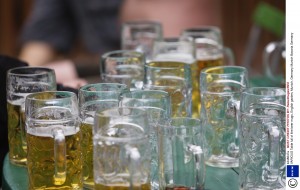 Best for selection of ales – The Druids Head
Accredited by The Good Beer Guide this classy establishment in the heart of Kingston's marketplace had to make our list. Sample classics such as Old Speckled Hen and Abbot Ale, Druids is the kind of pub that you go for pint with mates on a Sunday afternoon and hours later end up staying for their delicious traditional pub food, too!
@LDNBeerWeek and look out for the hashtag #LBW15