Graduating is such a scary time, leaving the comforting educating blanket that has been with you since you were five years old. Because even though we complained about the amount of coursework that we had to do, the interminable hours in the library and the number of books we had to read, stepping into the real world is scary.
Finish your degree means that its time to face the world, you are officially an adult and that is terrifying and inevitable.
Some land their dreams jobs, others give up and some will take the big leap and decide to ignore everything and follow their dreams and passion.
The River spoke with four students about their time at Kingston University and their experiences after leaving.
Postgraduate graphic design Chayanis Jumrus, an international student from Thailand, won the Genetic Disorder UK campaign Jeans for Genes 2018 during her time at Kingston.
She said: "I struggled a lot with university as English was not my first language, but I tried my best, read a lot of books and learned a lot of things during my course. I had a very nice time with tutors and classmates as they always helped me.
"I am currently working at Thaipinto Restaurant designing their menus, making video content and managing their website. I will be going back to Thailand in January."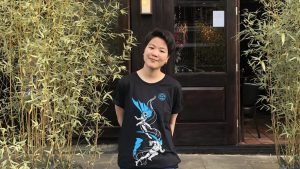 George Kyrou, an undergraduate graphic design student, found his true passion while at university and decided to pursue Social design as his specialisation in the third year of his studies.
He is currently a volunteer at Youth Climate strikes, and he designs visuals for the charity, while at university he received an Eramus+ grant which allowed him to spend three months.
He said: "After finishing University and graduating, I was determined to implement everything I learned into the world around me. The graphic design course and its broad range of disciplines allowed me to truly find my passion and pursue Social Design and now I am in the process of setting up my sustainable clothing brand, a project that was awarded and funded.
"After I won the Bright Ideas award while attending Kingston University. My partner and I will use the money to participate in festivals and set up small events where we will be promoting sustainability in the local fashion scene.  We want to make clothes that are not harmful to the environment."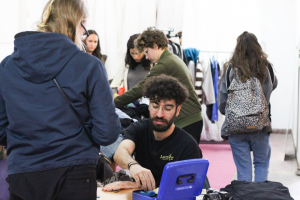 Alexandra Linares Diaz is currently working as a Marketing Executive at a luxury salon in Chelsea, London. Diaz spent a year in New York as a part of her placement requirement for one of her modules, she graduated with a First Honours degree in International Business.
She said: "After graduating I applied for a Fashion Business Management Master at the university for the creative arts in Epsom which is giving me a lot of insights into the fashion industry and sustainability which is the main topic, I am interested in.
"It was very easy to find a job as I have never stopped working and having experience while I was studying has helped me a lot after graduating.
"I would highly recommend to students to focus on their degree but at the same time get a part-time job it will be much easier to find a job after they have finished their degree.
"I had a beautiful time at Kingston University, and I will never forget it. Thank you, Kingston University."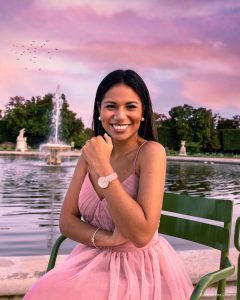 Neomi Bennett is the founder of Neo Innovation UK limited a company that provides comfortable stockings for NHS patients.
She came up with the idea while writing an essay for one of her modules, she the participated in the Bright Ideas competition and won it because of the exposure of the competition she was later contacted by the NHS and now her creation is being sold across the UK.
"I had a wonderful experience at Kingston University, the tutors were amazing, they believed in me and even when I gave up on myself, my teachers encouraged me.
"I got a job in my first post as a nurse soon after graduating but I had to focus on my business because people were interested in buying it because I won the Bright Idea competition and it gave me exposure.
"The name of the product comes from my name Neomi – Neo, meaning new in Latin and slip as in slippery. Neo-slip."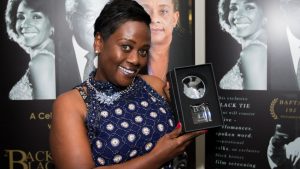 So, students graduation will definitely be one of the most difficult things that you will do but the world outside is full or promises, dreams and conquers.
I can't lie because I am scared as well.  Education is our comfort zone and leaving that will be a huge shock.
But the world outside is full of dreams, promises and conquers and we need to take it.