Kingston University Dance Society (KUDS) met their toughest rivals of the year at last month's competition, topping just one category.
The Advanced Contemporary team won and the Novice Hip-Hop came second at Buckinghamshire New University on 24 February, in a reversal from their last competition, Kingsnation, hosted by KU in January, which saw Jazz and a solo come out on top.
Georgia Brabben, 20, second-year dance student, was part of the winning contemporary team and performed solos at both events. She said: "I was really pleased with how the day went.
"The solo felt especially good, maybe even better than Kingsnation, but I don't really remember what happened at the moment. I remember going on stage and I remember coming off.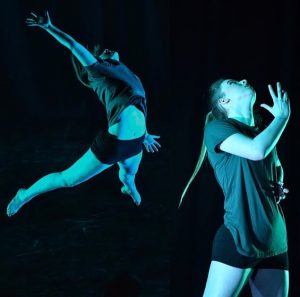 "I gave it all my energy and effort. I got great hang time on my jumps, didn't fumble any turns and my dynamics were pretty on point. I would say that the performance was the best time I'd danced it. Unfortunately, I didn't place. However, the talent in my category was insane. There was hip-hop, Latin, Irish and commercial pieces, all of which were incredibly tight.
"I am not disappointed because of the rankings because of the level of talent there and also because I am proud of myself for how I performed that day. I got great feedback from the judges and I'm already back in the studio trying to fix those things."
KUDS entered both the novice and advanced jazz, the novice and advanced hip-hop, advanced contemporary and Latin categories. Brabben's solo was entered in the 'Wildcard' category as not all competitions have solo divisions.
The same solo was victorious at the last competition, held at Grey Court School in Richmond on 27 January. Saffron Shamoly also won the best overall female there.
"It was really special to have been noticed when I did not expect it, and have the audience and judges connect with my dancing," Shamoly said of her win.
KUDS will next compete in their biggest competition of the season at Loughborough University on 10th and 11th March, entering all of their teams in contemporary, jazz, hip-hop, latin and a new category of musical theater.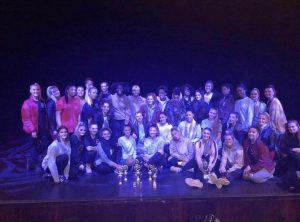 They said they were feeling anxious about the day but 'in a good way'. "We love competing and we loves supporting others so we are mostly excited," Paige Applegate, KUDS president added.
The competition will feature judges such as Lana Williams, who has choreographed for Strictly Come Dancing, Kane Ricca, who has reached the final of Got to Dance, and Steven McRae, principal dancer at The Royal Ballet.
Spectators can join for £4 per day or £6 for a weekend ticket. The event will also be livestreamed from Loughborough Uni's site.
Photos used with kind permission of Sean Wright.