Over the course of the last year a mysterious White Rabbit has waved at commuters in Barnes on the first of every month, and The River can reveal in an exclusive interview that the man behind the act is Kingston University's own graduate, Spike McLarrity.
The fine art graduate caused a media explosion when somebody tweeted a picture of him waving at commuting passers-by close to Barnes bridge.
@barnes what on earth was this white rabbit doing at 8am this morning on the terrace? #mysterybarneswhiterabbit pic.twitter.com/uqNAzBUcRx

— Sarah R (@SarickwoodSarah) November 1, 2016
Many have described the White Rabbit as a 6 foot 'sinister' mystery but in reality the face behind the mask is nothing but kind.
McLarrity, 51, is a live durational performance artist and has practiced as the White Rabbit for six years now.
On his Facebook page I AM White Rabbit he is described as "spreading unconditional  love" and performs with the philosophy "just to be present, nothing else other than being".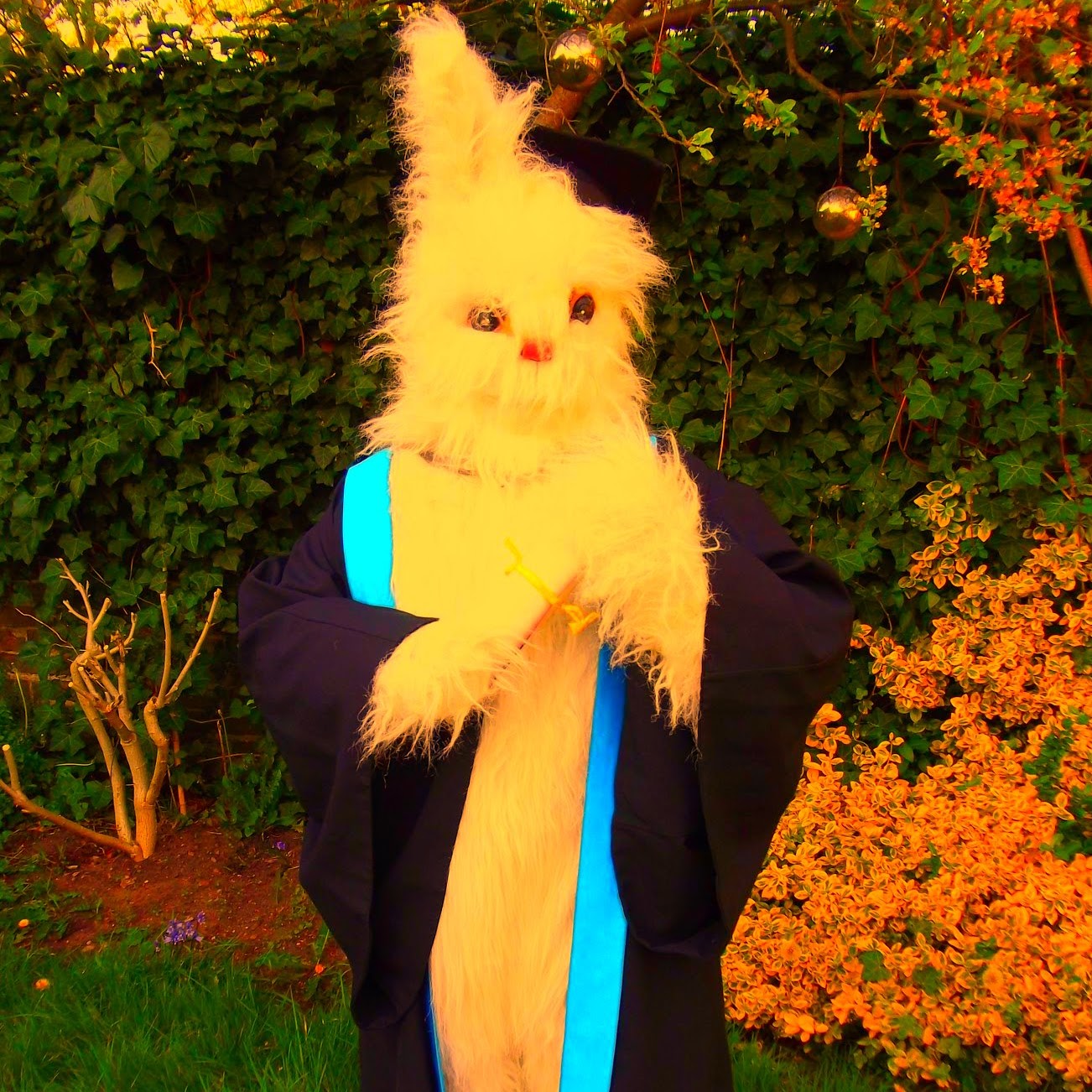 He decided to start performing for commuters after reading up on the first of the month myth.
"I read there was something lucky about a rabbit, and obviously there is. A friend of mine tried to convince me to do it for months. I didn't really want to do it but I thought actually it would be a good idea to get some photos.
"I started in November last year. This time around I felt something different. I've sat there through wind, rain, snow, floods, bloody freezing, hungover, haven't slept, it was a durational performance piece."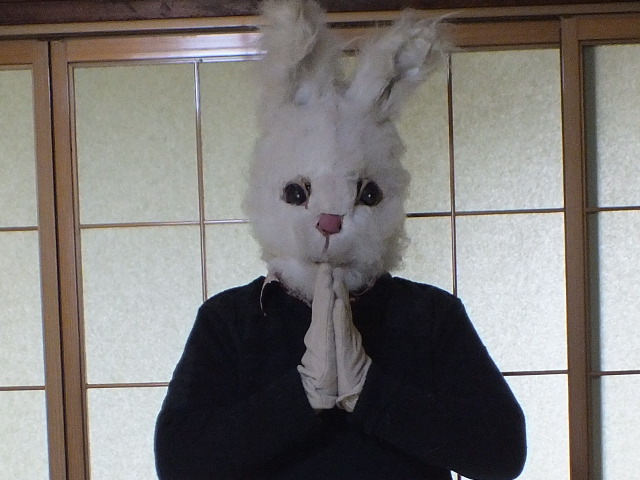 Although the White Rabbit is not political, McLarrity has used the performance to show solidarity during times of uncertainty for groups of minorities.
One month, he held a heart to show support for refugees wrapped up in the crisis. Another time, he donned a burkini to draw attention to the ban in France.
"I kind of wondered what would happen, a man wearing a rabbit suit wearing a burkini. Although White Rabbit isn't political, there's a lot of play in terms of concealing and a mask wearing a mask. It had an extraordinary response which was heartwarming."
McLarrity is an adult performer, not a children's entertainer, and has taken the White Rabbit internationally to Japan, France and Malta.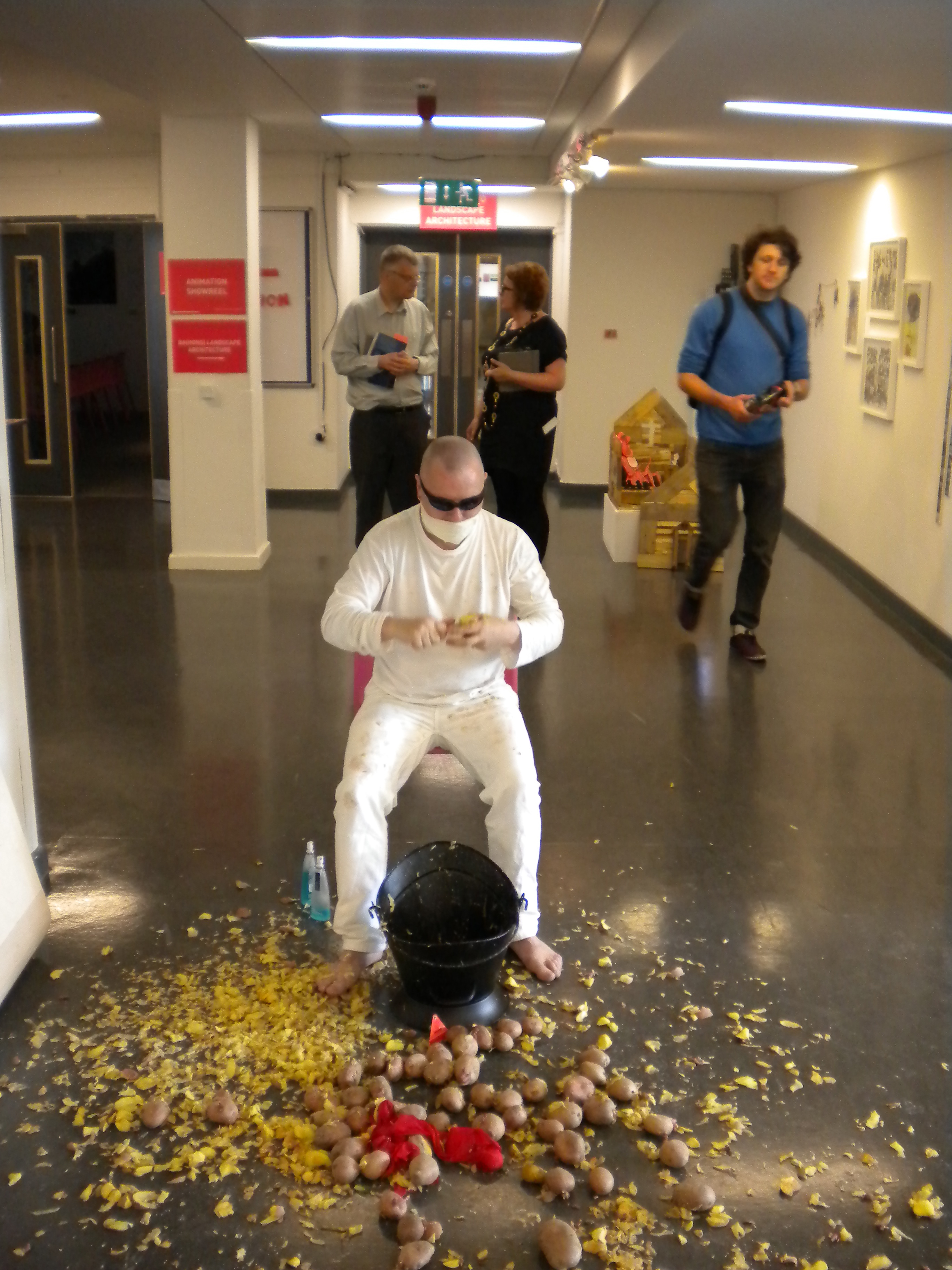 He recently arrived back to the UK after performing on television in Tokyo tower.
"I'm a performance artist wearing a commercial rabbit suit. People say he's an alien, quite demonic and sinister looking. You have to allow these things to be. Some days I didn't want to do it but I thought I'd do it for 20 minutes.
"It often depends when it lands on. If it's a Saturday I'll have a wander round Barnes centre. On Easter I went out on my Japanese bike and gave out Easter eggs with the Barnes community association. He's quite well loved in Barnes."
McLarrity considers his performance piece as the White Rabbit his graduation from Kingston because he brought the original suit the day before his graduation and wore it to the ceremony.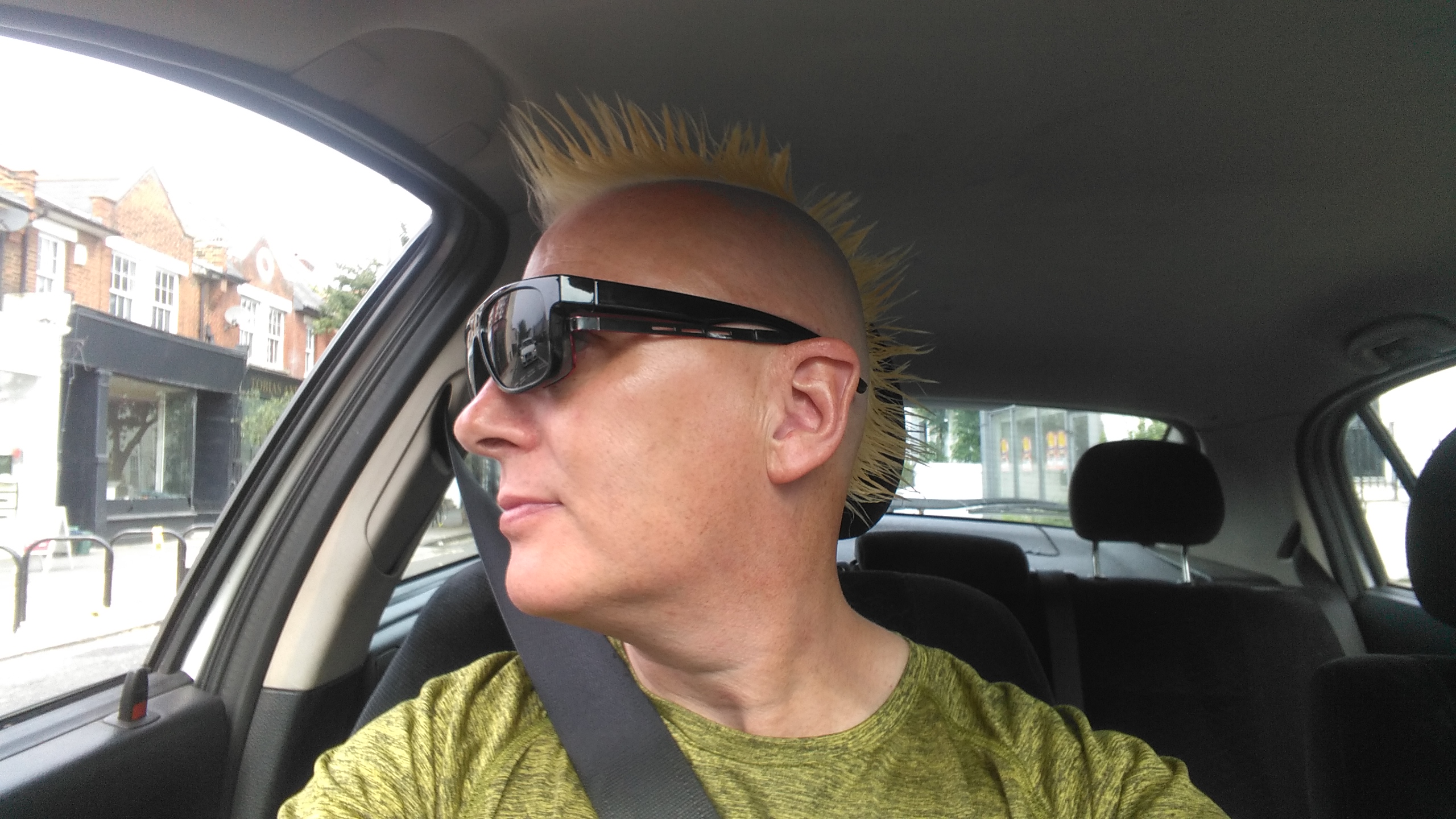 The artist credits his time at Kingston for the experience, networking and confidence boost that allowed him to grow as a performance artist.
During his time at the University he started a programme called Bridge The Gap with his close friend Alex Chase White, who has been a constant support during his art.
But he always made sure to challenge the University with his art, and even stripped naked for a piece which led to the police being called.
"Doing all my performances at Kingston led into this. The more I did the more confident I grew and the more challenged the University got.
"They used to get a lot of complaints. I would never ask for permission to do things but how many artists do you know in history that actually adhered to rules?
"I don't see it as extreme. We did a whole thing where we were photographed in a skip painted green. There was me and stripped completely naked, painted green and the police turned up. We got dressed very quick.
"I am the experience," he quipped.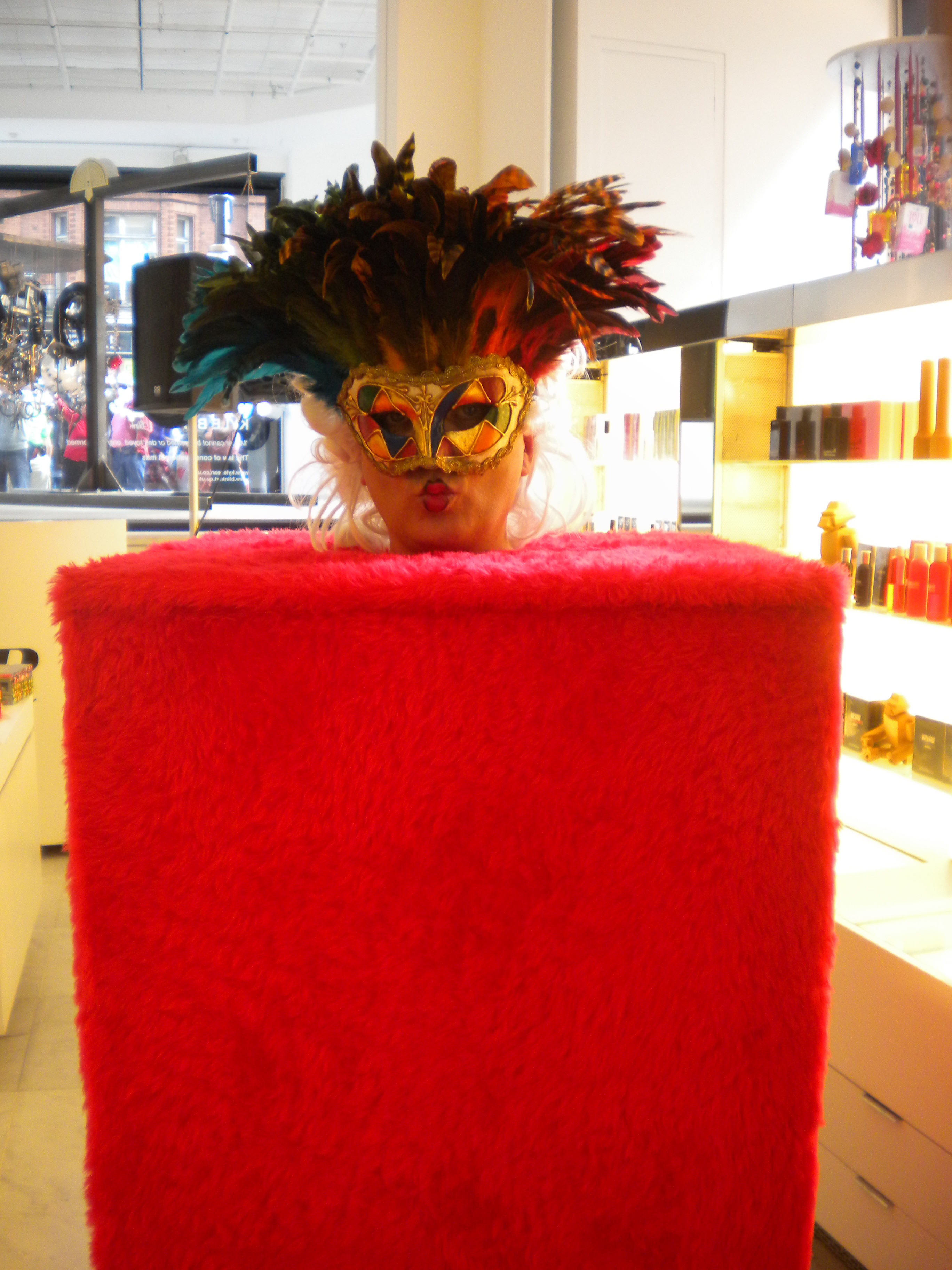 The future holds an array of events for the White Rabbit, and now he plans to make a mock book for it and continue with his first of the month ritual, despite only planning to perform for a year.
"I have butterflies about December because suddenly there is interest, but I have followers who see me every month and they love it."
The White Rabbit will appear at the Barnes Christmas festival on Friday, December 9 and would love to invite Kingston students along.