Padel is the hot new racket-sport mashup combining elements of tennis and squash.
It arrived in the UK as early as 2011 with the first courts being built by sports club owner David Lloyd who wanted somewhere to play padel on returning home from holidaying in Spain, where the sport is popular.
The UK was slow to embrace the sport at first but after Covid it began gaining proper momentum.
Padel is played on an enclosed court with walls and is a doubles game.
It is a fast paced and social sport that requires a combination of tennis, squash, and badminton skills.
"The growth in the last two years has been unbelievable. The sport is the perfect mixture of social and competitive which is what makes it so popular," said Rafa Vega, head of padel at London's biggest padel facility, Rockslane.
Their ten courts, six outdoor and four indoor, are all fully booked from opening to closing every day.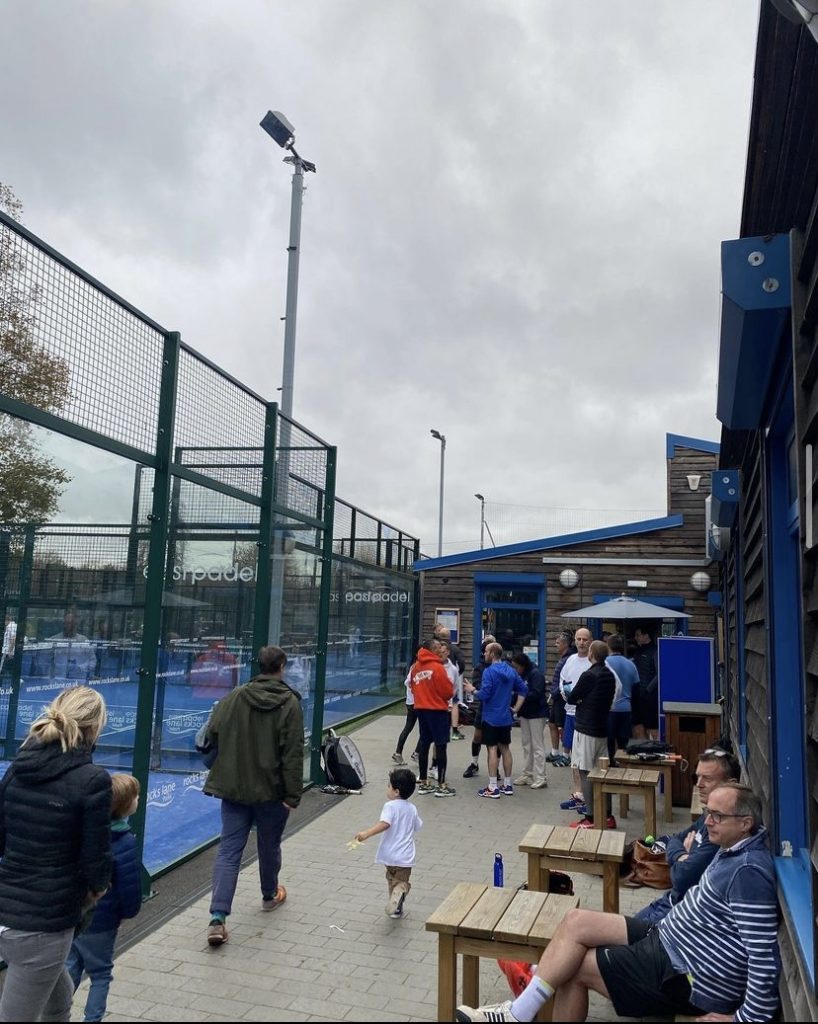 Chris Warren, owner of Rockslane, said: "Seeing how high the demand has become for a court just confirms how fast the sport is growing. We have employed six padel coaches from Spain to meet the demand of eager Brits who are intrigued to learn this new and unknown sport."
The surge in participation in the sport since 2019 has led to sales of specialist rackets, paddles and balls rocketing as Britons make for the nearest court.
While other sports like squash and tennis are male dominant, the male to female ratio is 50:50.
Not many sports can say that. Antonio Cifuentes, a padel player from Cadiz who lives and works in London as a coach says: "Spain has been instrumental in making this four-person walled-in racket game the fastest growing sport in the world. It's about to blow up in the UK thanks to celebrity endorsements and growing court availably."
Close to home, Surbiton Racket and Fitness Club has recently built its first two padel courts and is offering taster sessions, mix ins and coaching.
As the sport enjoys its early heyday in the UK, it is an exciting time to get on board. It's fun, it's social, it's fast-paced, it's dynamic and it's competitive, so it touches all elements.