Online Fashion retailer Pretty Little Thing have been criticised on social media over their 99 per cent off Black Friday sale.
Pretty Little Thing, also known as PLT, is popular due to their low prices on clothing.
This Black Friday the company marked everything on the site down, with up to 99 per cent off on some items, marketing it as 'Pink Friday.'
This begs the question how much are the people who make these clothes being paid when all the clothes are sold for pennies?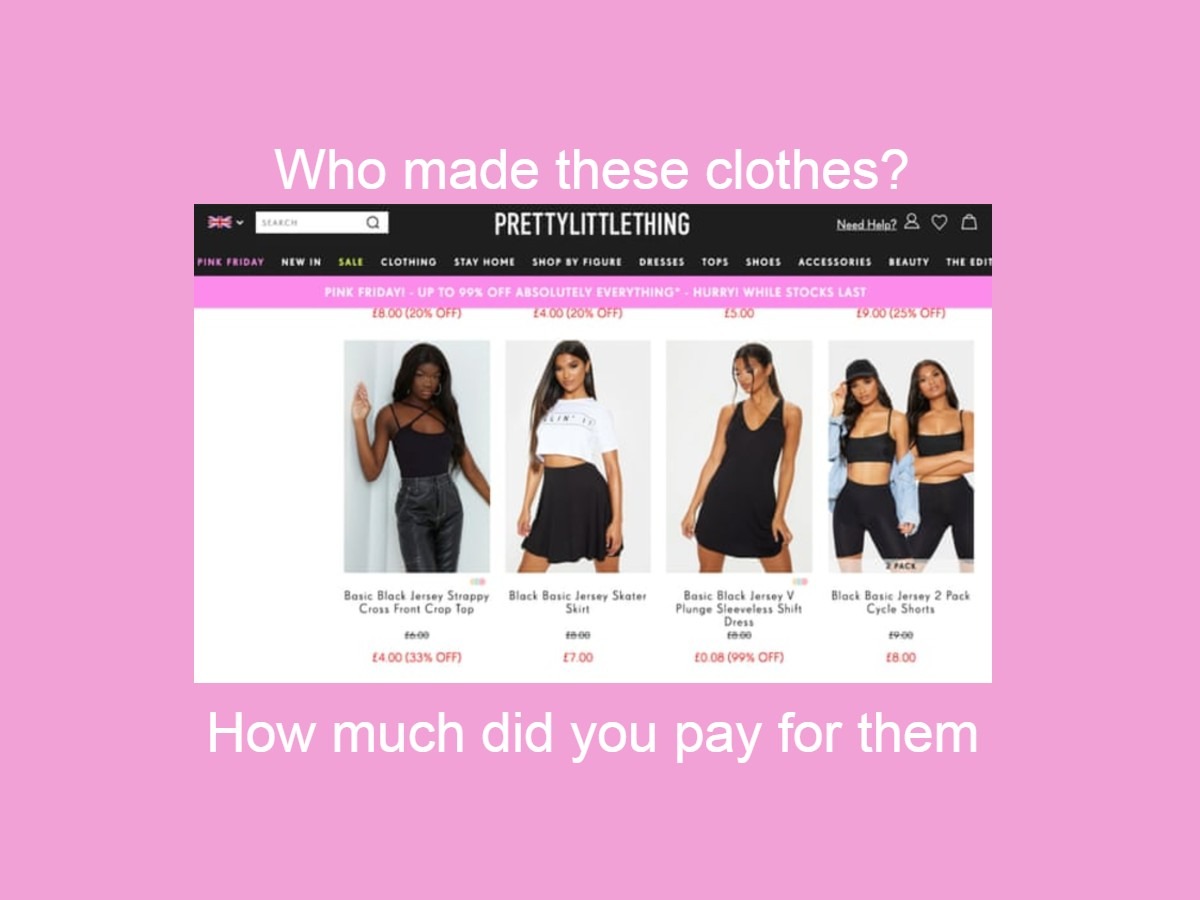 Pretty Little Thing's parent company Boohoo Group Plc came under pressure from campaigners earlier this year after media reports of poor working conditions and low pay at garment factories in Leicester which supply the brands.
It's been claimed that some Leicester factory workers were paid between £3.50 and £5 an hour.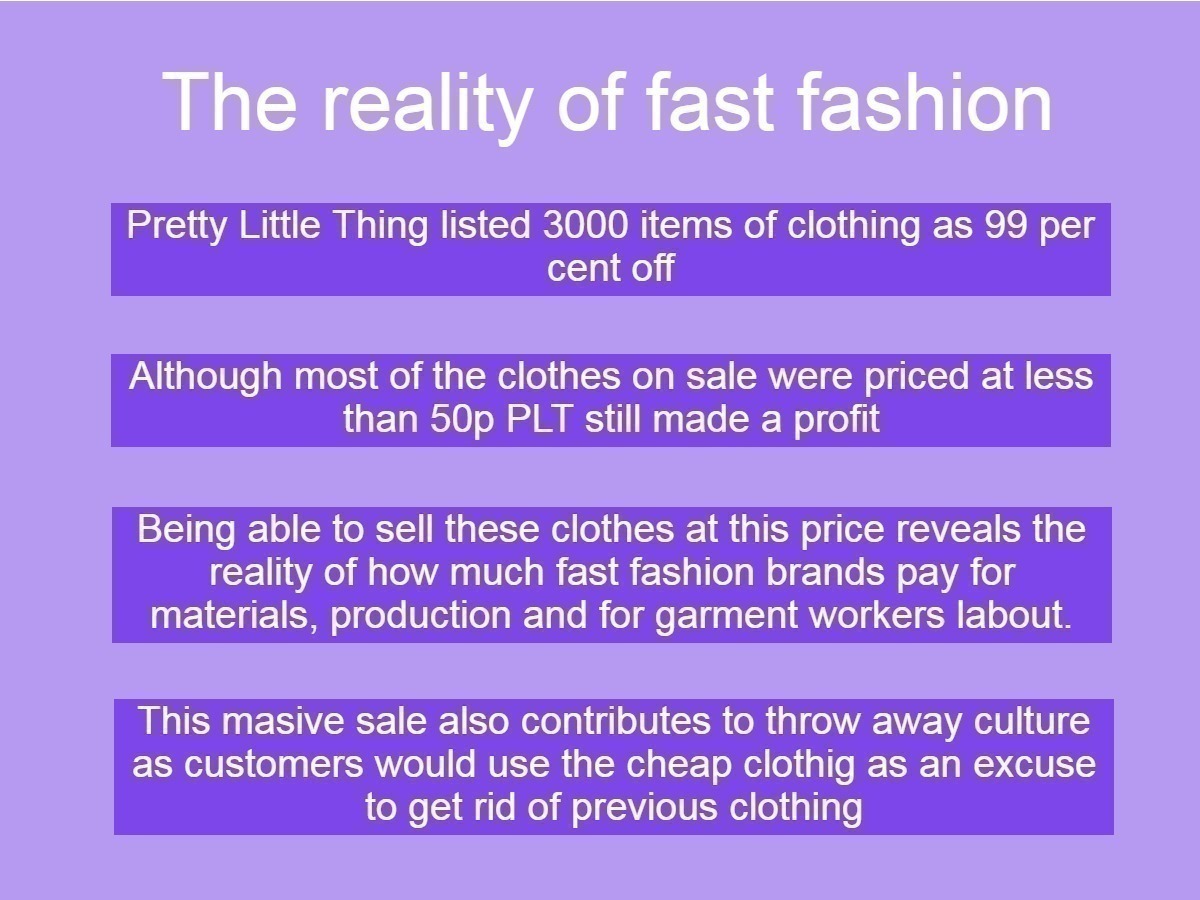 A number of retailers including Next and ASOS stopped selling Boohoo group brands including Pretty Little Thing, Nasty Gal and Boohoo following a report by The Sunday Times. A factory named in the article disputes the claims.
Despite this customers are still drawn by the low prices on clothes supplied by the online retailer.
Pretty Little Thing is also heavily endorsed by celebrities and influencers including Molly-Mae Hague, a former Love Island contestant, and rapper Doja Cat who have both released collections with the retailer.
But realistically, how is it possible to make clothes that cheap? It may not be the consumer, but someone somewhere is paying the price. Think before you buy.