Adding a modern twist to any classic novel always risks being met with raised eyebrows. The Rose Theatre's production of Persuasion, directed by Jeff James, is daring in its comedic take on a tale of two ill-fated lovers.
Think of Jane Austen's novel set in the 1800s, the romance, the wit, the brutality of tortured love and add in silly TikTok-style dances, add a waterfall of bubbles and the scandalous feature of WAP by Cardi B.
The cast perform with light-hearted comic confidence, successfully portraying Austen's story about two damned lovers. While also depicting the societal pressures of marriage which are still relevant today.
Sasha Frost's portrayal of Anne Elliot was exceptional, her acting throughout the play had audiences gripped.
The torture she experiences after re-encountering her true love Frederick Wentworth, played by Fred Fergus is so clear.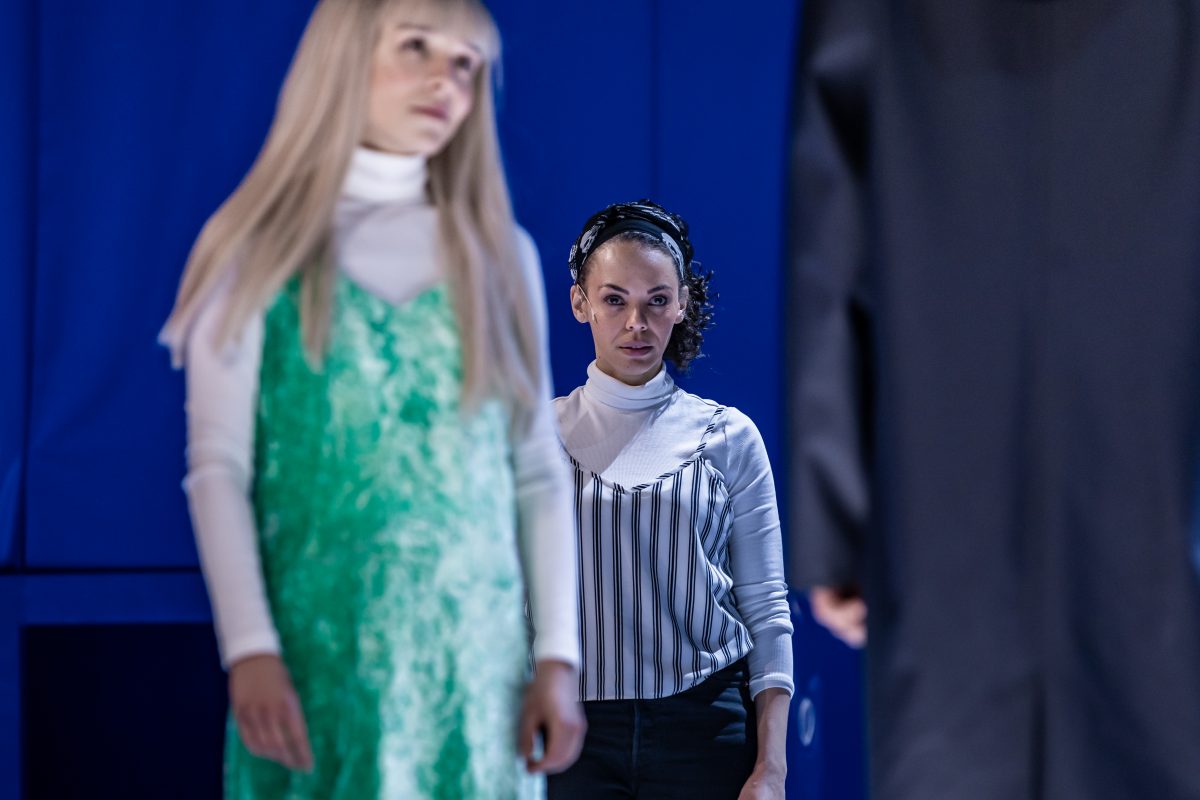 Matilda Bailes, who portrays Anne's demanding sister Elizabeth, and Anne's love rival Louisa Musgrove, stole the show.
She had a flamboyant and loud presence on stage, and her wacky dancing had the audience in fits of giggles.
This was Bailes debut performance, after graduating LAMDA with BA (Hons) in professional acting. The cast all did a phenomenal job, with most playing more than one character.
Alex Lowde has opted for a very simple stage design. A rotating stage was simple yet effective and added dramatic flair. The bubble machine centred at the top of the stage, was a fun and entertaining touch used to create a beach-like scene inside a theatre room.
Lowde's unembellished costume designs kept up with the modern theme in the play. Slight changes to costume allowed audiences to differentiate between characters who were being played by the same actor.
Music and laughter
Ben and Max Ringham have come up with an amazing soundtrack. Featuring Dua Lipa's Levitating and Don't Start Now, Frank Ocean's Thinkin Bout You and Lost, Cardi B, and Megan Thee Stallion and many more.
The modern playlist was familiar to the audience and went well with the comic dances. Matilda and Adam dancing, in particular, was a personal favourite and had the whole audience laughing out loud.
The characterisation of the married couple Charles and Mary played by Dorian Simpson and Helen Cripps raised a lot of laughs. Their constant bickering and arguing was hilariously entertaining.
But also served as a reminder of what an unhappy marriage could look like.
This prospect had been a very real possibility for Anne. However, she trusts herself enough not to make the same mistake she made seven years ago. But instead this time decides to follow her heart.