Kingston's David Bowie is back to grace the stage at Knights Park campus on January 7 2017 after the success of the last gig. 
Following his year of imitating David Bowie in day-to-day life, Professor Will Brooker is back with three events to mark Bowie's birthday and the publication of his book, Forever Stardust: David Bowie Across the Universe.
The event will take place in Knights Park campus and will feature live music, Professor Brooker's lecture and a screening of his documentary.
After the success of Professor Brooker's last Bowie gig, he will take the stage again as Bowie's guise, fronting Thin White Duke, a tribute band, on Saturday 7 January 2017 at Knights Park Campus from 7pm to 10pm.
David Bowie graced the stage at Penrhyn Road campus in May 1972 and it would only be right to come and celebrate his life with other KU students.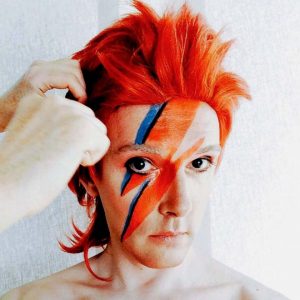 Tickets are £10 and can be bought on Eventbrite or through the events column on the Kingston University website.