Only a short bus ride from the Penrhyn Road campus is Smokings Kitchen, a local Jamaican restaurant.
Located in New Malden, Smokings has a wide variety of traditional Caribbean food such as ackee and saltfish which is the Jamaican national dish, oxtail and butter beans plus colourful drinks like Bigga grape and DG pineapple.
As you step into the restaurant you can see part of the kitchen where everything is freshly made and displayed at the front.
Being the bestsellers of the restaurant, the chicken wings, the fried plantain, and the dumplings did not disappoint and lived up to expectation.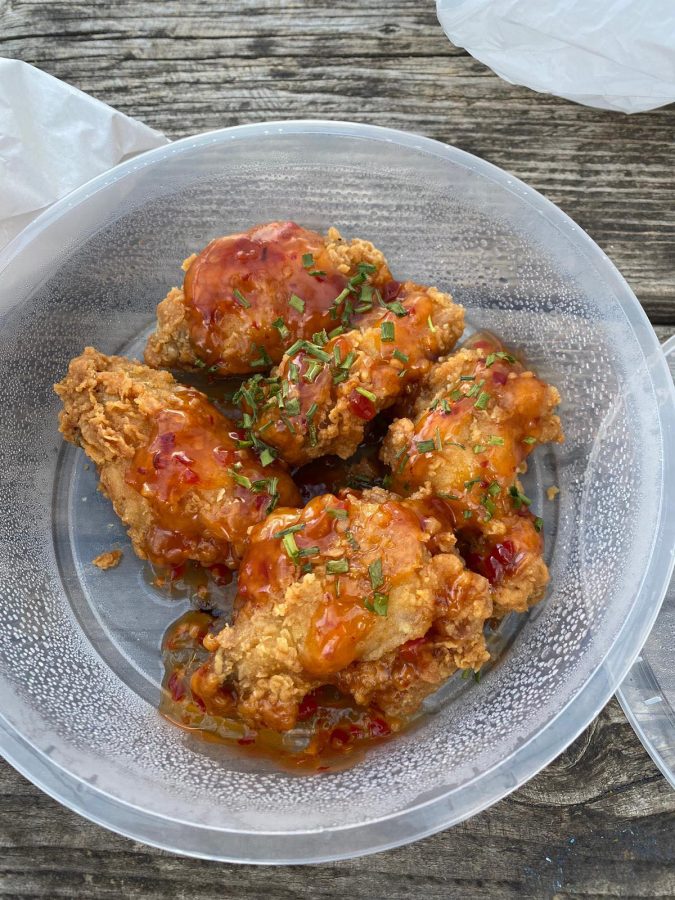 If you're feeling thirsty for new flavoured drinks, you can get most of the drinks for £3 or less.
If you are craving a sparkling drink the Pink ting sparkling grapefruit is delicious.
The Bigga grape juice is a deep purple and overflows with sweetness.
Among this, the Tropical Vibes, mango and carrot is a healthier alternative although still a sugary drink.
You can enjoy your food in the outside seating area, or you can pop inside where there is a display of posters and the heroes of Jamaican vinyl.
If you don't have the time to visit the restaurant, you can still enjoy Smokings Kitchen by ordering from Uber Eats or Deliveroo.
The good prices and the food hygiene rating of 5 make Smokings Kitchen the go-to Jamaican restaurant in New Malden.