The Mayor of London pledged to build more affordable housing in his mayoral campaign to prevent graduates from leaving London.
Sadiq Khan visited Surbiton on January 12 and said that the biggest complaints he heard from students were their worries about the cost of housing.
"It's heartbreaking when I meet families who have grown children who returned from university, got a good job in store but are living with mum and dad in their old bedroom," Khan said.
The Mayor of London said that if he was to be re-elected, he planned to build more affordable housing.
"I don't mean homes that are luxury flats and houses left empty, but I mean homes that people can afford to rent or buy, which is good news for students," he said.
Khan met Labour supporters outside Surbiton Station and held a short speech before canvassing for the May 2020 mayoral election.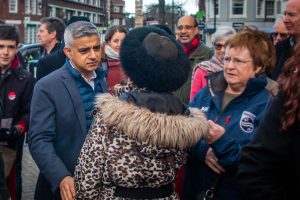 Situation is unsustainable
Feisal Haji, current President of the Student Union, attended the event outside Surbiton Station in a personal capacity.
"The current situation is unsustainable and benefits only those who own properties. Not only is it pretty much impossible for young people to get onto the property ladder without significant help from their parents, but the renting market is terrible," he said.
He also said that one of the reasons for student poverty was due to the high rent students had to pay.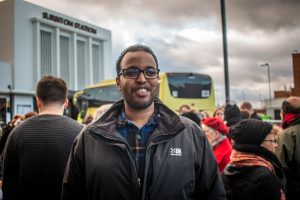 Back to "Victorian times"?
Haji said: "It's a crisis that needs to be solved, or we'll head further into an unequal society that is starkly divided like it was in the Victorian times."
One of Khan's other concerns was that "progressives" voted for different parties which allowed "the Tories to win again and again".
He then encouraged students supporting left-wing parties to instead vote for him during the mayoral election.
Khan asked that students who would normally vote Green Party or Liberal Democrats should consider Labour in this election to bring change.
He said: "Lend me your vote on May 7, so we can have a mayor who stands up for London in city hall, and stands up to the government as well."