Since 2017, Kingston University has incorporated police crime prevention measures into its campuses and security staff have been awarded police powers to keep students safe.
The Community Safety Accreditation Scheme (CSAS) allowed KU to have its security team accredited by their local police force. For the security staff who work for Kingston University Service Company (KUSCO) this has meant employee accreditation from the Metropolitan Police.
A report, published by the official police security initiative Secured by Design (SDB) last week, revealed that in 2017, the first year of the new security scheme, 229 events were logged, and 76 interventions were made by security staff at KU.
"Creating a safe and secure learning environment for students, staff, visitors and contractors has always been well-entrenched into the proactive nature of our security team. What CSAS has done is to enable us to extend our remit beyond the campus to tackle any anti-social behaviour in surrounding streets," Security Manager at KUSCO, Nigel Bell, said in the report.
"The team escorted or monitored large groups of students going to and from the town centre, dealt with local house parties overflowing into streets and addressed complaints about anti-social behaviour from members of the public as well as achieving a significant reduction in noise and graffiti on campus," SDB report said.
CSAS was introduced in KU in September 2017 after members of the team had undergone extensive training and it achieved significant results already.
For example, reports to police from Mill Street, where the Knights Park campus is located, had fallen from more than 50 in a 24-month period to nil after the scheme was launched.
"We have seen reductions in night-time anti-social behaviour calls to police of up to 95 per cent. I truly believe that this is an example of best practice and sincerely hope that the scheme will become a model for other institutions nationwide," said Roger Arditti from Metropolitan Police South West Borough Command Unit.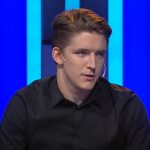 Journalism student from Kingston University and Editor of The River. Main interests: books, basketball and motorsports.