It's only been six years since Hind Joucka graduated with a BA in  Journalism from Kingston University but now she is successfully using her know-how to promote her native culture.
Joucka is the founder of artmejo, an online platform for artists and art enthusiasts that promotes the art scene in Jordan and the Arab world.
"Our work focuses on providing art consultation and curation services for businesses, galleries, artists and individuals.
"We host various activities suitable for kids and adults such as art and crafts workshops as well as tours around galleries in the city, offering insight into the local art scene," Joucka said.
After graduating Joucka worked as a Digital Content Officer at British Council Jordan and freelanced as an arts & culture reporter at The Jordan Times.
Kingston University home-grown
Joucka says she actually started artmejo at Kingston University during her journalism degree.
"In my final year, as part of my Arts & Entertainment module, we were asked to create a multimedia project that focused on the arts & entertainment field.
"I decided to create a project focused around my home country Jordan and given that I come from a family of artists and art appreciators the idea of focusing on art and culture came naturally to me," Joucka said.
Joucka says that back when she was at university, Instagram wasn't as popular as it is now and art galleries in Jordan's capital Amman didn't use the features of social media to engage with their audiences.
"I decided that I would create a platform that could act as a hub for people interested in knowing more about the art scene.
"I felt that there was a need for a digital platform that acts as an umbrella for visual arts scene, to promote local art and artists, to let people know what sort of events and exhibitions are happening, as well as engage the public and the artists with one another."
Her artmejo account now has more than 22,000 followers on Instagram.
"I wanted to focus on up and coming artists to promote them and feature their artworks because they don't get enough coverage from local galleries. I created something that I felt the art scene back home was missing.
"The scene was very niche, and you had to be part of it in order to know its news and happenings. The aim of it was to educate, entertain and engage on a bigger scale," Joucka said.
Artmejo started as a website with a social media presence, and has since grown to provide a wider range of services including  marketing and PR.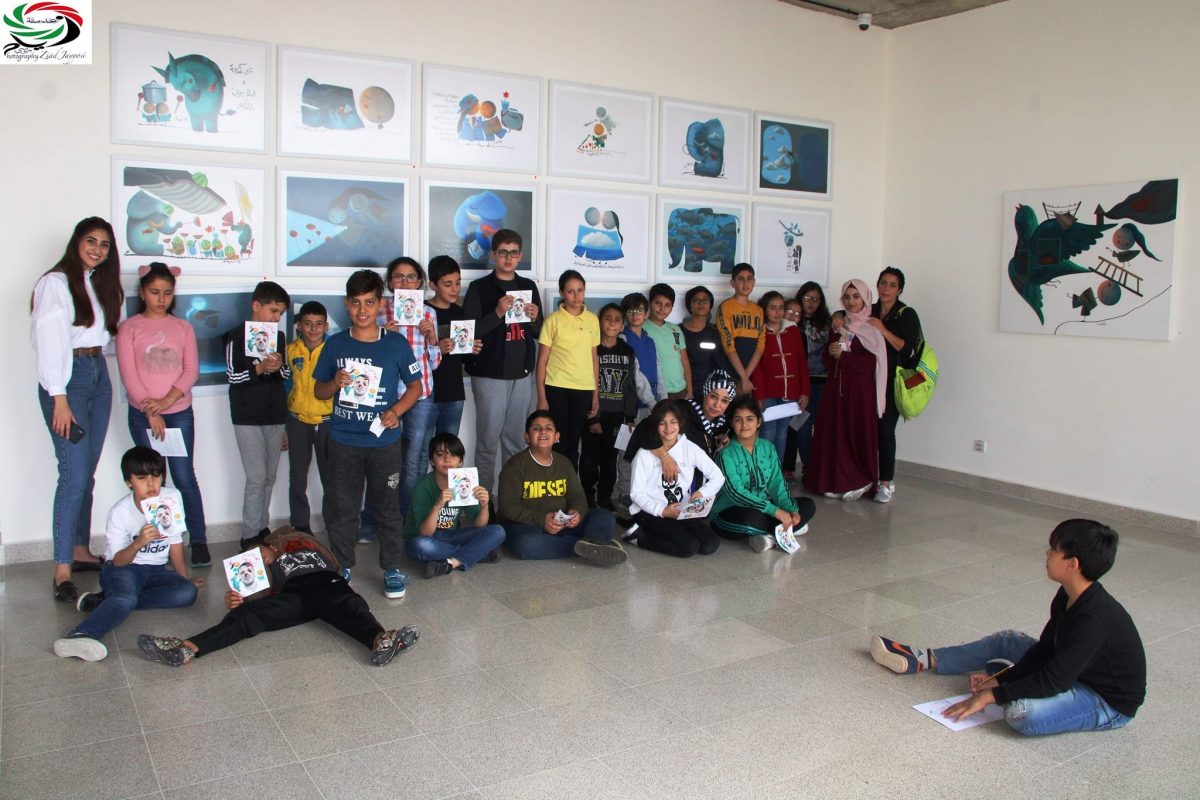 "Working on the project, my friend Hanna Hamdache, who also went to KU, did the branding and I asked around campus to find students who could help with the design and development of the website.
"So I can proudly say that artmejo was Kingston University home-grown, I even got a distinction from for it!" Joucka said.
Six years of projects
Today, the artmejo platform includes the online magazine artmejournal.
The magazine covers exhibition reviews, opinion pieces, critical essays and interviews in English and Arabic. 
Joucka says that over the years she has dedicated to artmejo, she feels that its audience has grown and the content now reaches international following.  
Artmejo has contributors from all over the world including Jordan, Berlin, UK, US, Turkey, Libya, Iran and Egypt.
"Our team consults on projects ranging from book publications and organising campaigns for social change, to hosting events, competitions and art symposiums around Jordan.
"We also support hundreds of artists both online and offline through our ongoing curation and consultation projects and have worked with local and regional galleries to promote their work, all with the ongoing mission to make art approachable and accessible to all," Joucka said.
Moreover, artmejo, before the pandemic, offered art tours around galleries through Airbnb , where visitors learned about the history of Jordan's most prestigious art galleries, explored street art and got a glimpse into the contemporary art offered by elite local and regional artists.
"We have hosted local visitors as well as tourists from various countries like Lithuania, Kuwait, Australia, USA, UK, Netherlands, New Zealand, Malaysia, France and China," Joucka said.
Artmejo also launched an initiative called Art Around, where they collaborate with artists and travellers from all over the world to bring people along a tour around a city's major art offerings in locations as disparate as Vienna, Amsterdam and Barcelona among many more.
Pandemic challenges
Among other projects, the fast-growing platform has recently partnered up with the Embassy of The Netherlands in Jordan.
"The campaign aims to raise awareness about mental health, especially during the times we're living through.
"As part of the campaign, we had an open call for groups of artists to create artworks that talk about mental health from their point of view. A jury panel chose a group of four artists who created three large-scale murals in different locations around Amman.
"In addition to that, we partnered up with local musicians  who wrote and produced a song that revolves around the issue too," Joucka said.
During the pandemic the artmejo team also organised online art classes for people through their Instagram page.
Through Hajer Fanni (Artistic Quarantine) they curated online workshops accessible to anyone with an internet connection.
Young emerging artists from the region showcased several art techniques, tips, and guided hands-on activities for everyone to experience in real-time.
"The workshops were targeted to people of all ages and used material easily available in every household. We got a lot of positive feedback about it, the workshops were a one-hour activity that the whole family could join in on creating something artistic and fun," Joucka said.
While the pandemic is still gripping the world, artmejo continues to announce new projects.
In December, the platform launched an educational series Haki Fann (Art Talk) that provides viewers with information about international art history and the Arab region's culture.
The series' episodes are illustrated by different young and emerging Arab artists working in the field of motion graphics and video content creation.
"Our mission is to engage more people in art and culture activities, educate them about modern and contemporary art & artists and inspire audiences to create," Joucka said.
"Through our content, I'm proud of the beginnings of this artmejo project and its evolution from being an idea to becoming my full-time business."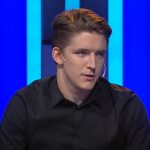 Journalism student from Kingston University and Editor of The River. Main interests: books, basketball and motorsports.