Student Union staff and KU students raised nearly £2,000 to help fund expensive cancer treatment for a former colleague.
Over the last year, Kingston University's societies were involved in various events, where proceeds went towards helping fund former student development director Momenul Haque's treatment.
Haque was not aware of the total figure raised by Kingston University staff, students and societies.
He said: "That's incredible, I didn't know the total figure. I know there were so many different events and different societies involved."
"It is not just financial side of things it is the energy that comes with it, the power of students it is amazing and incredible."
"I was there and students were doing all of this. I am blessed and touched that they don't even know me, I wasn't there when they started, students who had no idea who I was heard about it through the Union and did what they did."
Haque, 34, discovered his late-stage colon cancer in December 2014 when he was working for the Student Union.
He went on initial sick leave when he started chemotherapy which gave him "brutal side effects" and he underwent surgery which managed to remove part of his colon.
Talking about his colleagues at the Student Union, Haque said: "They were there. They were always there. Workwise they were really supportive, they left it to me in terms of how much involvement I wanted."
He started working again in August 2015 but shortly after he received bad news from the NHS stating that his treatment was not working and there was nothing else they could do.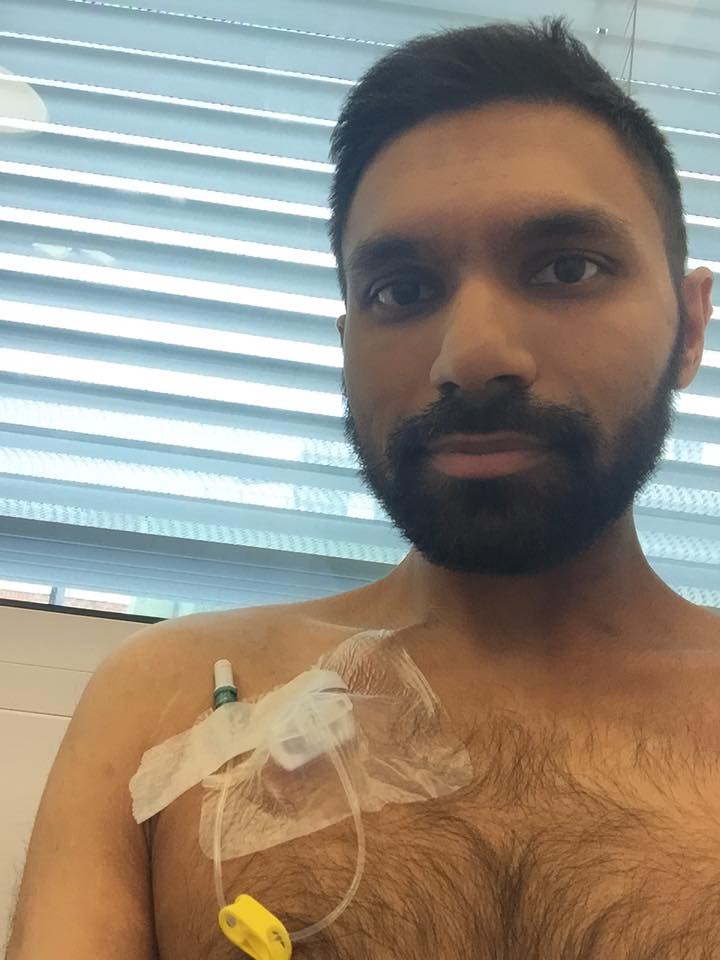 "The NHS had run out of treatment options for me and by their definitions my cancer was terminal," he said during a Kingston talk.
However, Haque discovered a different treatment called immunotherapy which doctors recommended as his best chance but was not available on the NHS.
At first, he was told that every round of immunotherapy, which he had to receive every three weeks, would cost him £20,000 however, he ended up paying £6500.
He started a crowdfunding page with the initial target of £200,000 and in just over a year he raised £187,000 which made it possible for Haque to undergo a year of treatment. It reduced his tumours by 50 per cent.
Several societies including the Kingston Entrepreneur and Finance Society (KEFS), now Business Society, the Hindu Society and the Somali Society held a number of independent events.
Saniya Sajjan, ex-president of KEFS, said: "It feels great to help someone with such a great community of students that helped towards the fundraiser and organising the event.
"When I became president, Charlie [Union leader] had sent all societies an email about Mo and his condition. As a committee, the first event we did was a bouncy castle fundraising in the Kingston market. We charged kids £3 to play on the castle and from this day event we raised around £360."
Haque has suspended the treatment as the doctors wanted to see if his immune system had been stimulated enough to keep fighting the tumours without needing any further medication.
He is waiting for his next scan to see whether he will need to go back on it for another round or not.
Haque said: "I haven't processed everything that has happened in this year. When I look back I get very emotional.
"When we started crowdfunding we just had hope, that's all we had."