A KSA graduate's artwork has made the cover of Vogue Talents, celebrating a generation of young and courageous creatives.
Joe Cheng is behind one of the 12 pieces created by students across the globe for the front page of the September 2021 issue.
"I was ecstatic. To know that the Vogue Talents team realised and appreciated the beauty of the artwork in itself is a major accomplishment," said the 22-year-old BA Fashion graduate.
The magazine, which was started by Vogue Italia in 2008, states in an announcement on the Condé Nast website that it is committed to "the international scouting of creatives and designers from the next generation."
For this issue, the theme was 'Fearless Generations'. Cheng appreciates Vogue Talents' mission to give a platform to young creatives, showcasing how young people, in the face of the pandemic, have grown stronger in the belief that they can drive genuine change.
"Fearless Generations is dedicated to all those creatives who have the courage to stand out expressing their vision, and facing all the current challenges we are living," wrote the magazine's editor, Sara Sozzani Maino, in an Instagram post.
This theme resonated with Cheng because she had to make her graduate collection during lockdown, with online learning and limited access to studios.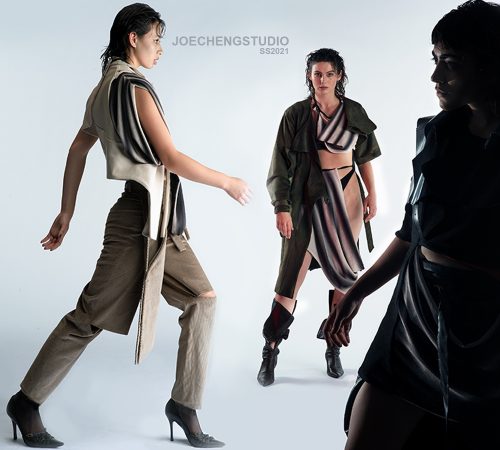 "It was really difficult but having gone through that with my year group shows the perseverance and defiance of everyone," she said. "This Vogue Talents tagline has hit the zeitgeist because that's exactly how I feel about this year's cohort."
The artwork submitted by Cheng is made up of abstract and fluid brushstrokes, similar to the shapes she explored in her graduate collection.
"After the entire year of polarising news and feeling quite frustrated at the information fatigue, I decided to present a neutral piece of work" said Cheng.
KU was among the universities asked to put forward students for submission. Other universities approached by the magazine include fashion schools in Antwerp, Florence, Paris, Stockholm, Tokyo, and Vienna.
"I see it as a brilliant opportunity to bridge the gap between well-established designers in the industry and the ones just starting out. There is a massive talent pool among the fresh graduates, so I feel Vogue Talents is moving in the right direction," said Cheng.
Models: @twoweeksandyou, @hettieshaw, @gicolagrossi
HMU: @n.c.hairandmakeup, @ester.perrucci
Shoot assistants: @tanyonghui_designs, @romi_taylor, @charlesolivermoor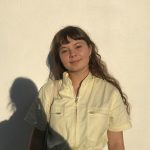 | News Editor | she/her
My areas of interest include LGBTQI issues, photography, and print journalism.