An affair to remember
Even though Daisy knew her lover had a pregnant wife at home, she still got a thrill whenever his wife called him while they were together.
When the third-year KU student was 19, she started having an affair with a 26-year-old married man whose wife was eight months pregnant. They became close when they started working together and began texting just as friends, but with time it became something more.
"It started off as friendly texting then it turned into sexting… I'm so embarrassed now thinking about it," Daisy explains.
"When his wife gave birth she didn't have time for him at all. He was helping her as much as he could but she didn't appreciate it, so he found a soulmate in me."
Her lover would tell his wife he was visiting his sister in another town when he was with Daisy. They would go to Daisy's house, or hide out in car parks if someone was home.
"We would go to large car parks which had no lighting so no one would see us," she says.
"Sometimes he would come to my house but only if I was sure that none of my family would be home.
"He once invited me to his house as he could not leave while looking after his newborn son, but I didn't want to take the risk."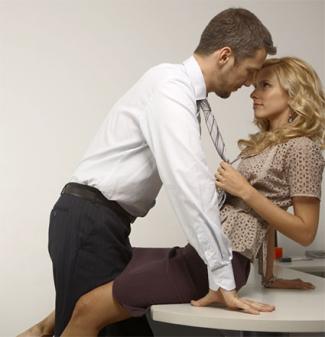 They met up at least every weekend for six months. On one occasion their car was stopped by police, and they feared his wife had sent them to follow the couple. However, it was just a routine check for drunk drivers.
"I felt excitement when she used to ring him when he was with me," she says. "I would think shit, what if she knows?"
"At the start of the affair I was excited, but then I started feeling more and more guilty and was too nervous to stop."
Guilt
After six months Daisy called off the affair as she felt too much guilt. She had lost respect for herself, as her father had left her mother for another woman nine years earlier.
She had always felt so disgusted with her father and now felt she was fuelling a similar situation. Daisy, whose name has been changed for personal reasons, has never spoken to anyone about her affair before.
She says: "I felt good when the affair first started off, but when I think about it now I'm absolutely ashamed of what I was doing. I started to feel bad because I put myself in the wife's position.
"Since then he got divorced and found a new woman. I feel sorry for the girl he is with now – like they say, once a cheat, always a cheat."
Unaware of the truth
When KU student Anna found out that the man she was in love with was in fact married with a son and a baby on the way, it wasn't quite the love match she expected.
The pair met on their way to another colleague's party and got talking. It started off as a friendship, but soon escalated. They would meet up, for what she calls 'fun', a few times a month after working together at a pizza delivery business.
It started getting more serious after a few more meet-ups, but unlike Daisy, 28-year-old Anna, whose name has also been changed, was unaware that he was married.
"He would come to my house for a chat and drink some vodka," she says. "We would then have fun together. We would often keep the light off just to add to the excitement.
"Afterwards he would go home and tell his wife he had been working late that night.
"I knew he had a son but didn't find out he had a wife until much later on. I thought he had a girlfriend whom he was on the verge of splitting up from."
Split up
Although she had found out the truth, the affair continued whenever they drank together. She enjoyed the thrill of the affair and the sneaking around they had been doing the past few months.
"He said to keep it quiet as he didn't want people at work to know, it was probably because they all knew he had a family," Anna says, shaking her head in disgust.
She couldn't help but feel a bit guilty, as he spent his spare time with her rather than his children.
"When I found out about his family situation it felt wrong but I loved him, so in some ways it did feel right," she laughs. "Now I just feel used and betrayed – and stupid for trusting him."
Following a bad past relationship, Anna already felt she couldn't trust anyone again – and she was right. She later found out he had also been having an affair with another colleague who had got pregnant by him, but later miscarried.
After five months of sneaking around he suddenly stopped talking to Anna. She then caught him flirting with another colleague, who she says he is now having an affair with.
Mail on Sunday advice columnist and trained psychosexual therapist Zelda West-Meads says affairs with work colleagues are common, as these are the people you spend the most time with.
"The sharing of work and really understanding what the other person does can make you feel very connected," she says. "It often starts with chatting over coffee, and then this leads on to lunch and even a romantic dinner for just the two of you.
"It can feel exciting and fun and you give in to temptation."
Getting over a break up
Christine Webber, a psychotherapist with a practice in Harley Street, says there are dangerous crunch points in relationships which often lead to these affairs.
"I'm sorry to say this," Christine says, "but the new man of 2013 still likes lots of attention, and when his wife is pregnant he often feels he doesn't get enough of this.
"However, with reservations, I don't think it's quite true when people say 'once a cheat always a cheat'. I know people who have embarked on affairs and it has been a love match."
She suggests that those who are struggling with heartbreak should not be ashamed to contact their GP or The Samaritans who are open 24 hours a day. For a private conversation call 08457 90 90 90.