The government has endorsed a campaign by Can't Buy My Silence to end the use of non-disclosure agreements (NDA's) to silence victims in sexual harassment cases at universities.
An NDA is defined as a contract between two or more parties that prevents sensitive information from being shared.
Whilst they can prove to be useful when used correctly in instances such as copyright and trade secrets, their purpose can be misused in resolving misconduct which includes sexual harassment.
When used incorrectly in sexual harassment cases, instead of solving the problem, they protect an establishment's reputation, stop victims from sharing their experiences and protect perpetrators.
In 2020, a BBC News investigation found that nearly one-third of universities had used NDA's to resolve student complaints, involving over 300 individual NDA's.
According to the National Union of Students (NUS), a report conducted in 2021 found that 62 per cent of students and graduates have experienced sexual violence at UK universities.
However, only two per cent of those experiencing sexual violence felt both able to report it to their university and were satisfied with the reporting process.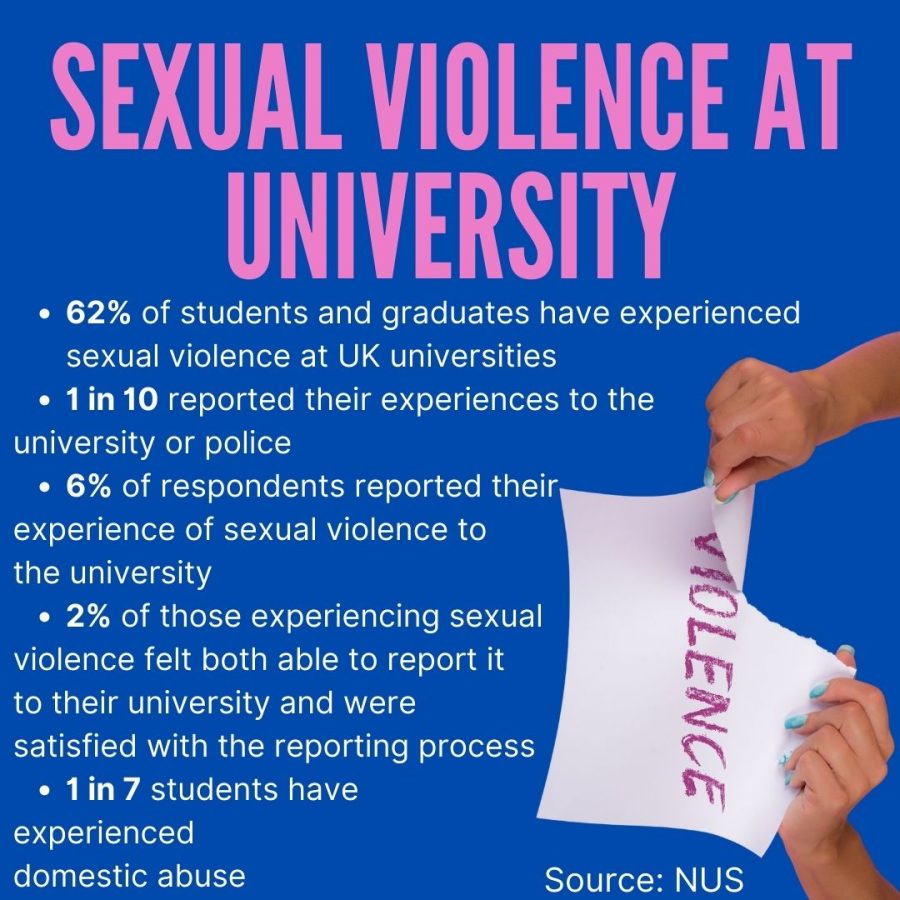 With these appalling statistics and the fear of NDA's being used to silence victims and deter others from reporting it, Can't Buy My Silence is encouraging this practise to be abolished in universities.
The pledge states that universities should stop using NDA's against students and staff who come forward to report sexual misconduct. It is being backed by Minister for Further and Higher Education in England, Michelle Donelan, who has called on all universities to sign up.
At the time of writing (February 9 2022) and according to the Can't Buy My Silence, KU has not signed up to the pledge.
Currently, 24 out of 164 universities in England have signed the pledge.
Committed to inclusion
When asked about signing the pledge, a Kingston University spokesperson said: "Kingston University is committed to providing an inclusive environment for all its students, staff and visitors, where everyone is treated with dignity and respect.
"The University does not use non-disclosure agreements in cases of sexual misconduct, bullying, and other forms of harassment. It does not condone any form of harassment or bullying.
"The safety and welfare of our students and staff is our absolute priority and the University will always take allegations of any form of harassment or bullying extremely seriously.
"We provide both formal and informal routes for students and staff to report discriminatory or unwanted behaviour, including a harassment contact scheme, which offers confidential support and 'report it', an informal tool with the option of anonymous reporting.
"Our formal policies and procedures have recently been reviewed and updated in consultation with the University community to ensure our processes can be easily understood and are as accessible as possible.
"We are also introducing specialist training for staff so they can offer appropriate guidance and signposting to further support if responding to disclosures of sexual misconduct or other forms of harassment."
In 2020, Al Jazeera sent 164 Freedom of Information requests to UK universities requesting data on the number of sexual misconduct complaints made against both students and staff members between 2017 and 2020.
This included details on how many of these complaints were fully investigated and how many led to an outcome for the complainant.
During this period, KU had 29 reported complaints of student sexual misconduct which led to one expulsion.
There were five complaints of staff sexual misconduct directed at one staff member in 2019 but no action was taken and this was not investigated.
This is because the complainants did not wish to follow the university's dignity at work procedure.
In a statement about sexual harassment at KU, Kingston's University and College Union (UCU) said: "Kingston's Vice Chancellor should sign the pledge to end the use of NDAs… but that alone is not enough.
"Kingston University needs to commit, within an agreed timeframe, to putting resources towards developing better report and support complaints procedures, and robust policies around harassment and gender-based violence, in genuine consultation with all the campus unions and based on best practice in the sector.
"They should be proactively seeking input from survivors and organisations like 1752 group drawing on survivor-led and co-produced research in alignment with the Survivors' Voices Charter."
The 1752 is a UK-based research, consultancy and campaign organisation dedicated to ending staff sexual misconduct in higher education.
When asked if the pledge is enough to tackle the issue, co-director of 1752 Anna Bull said: "This is definitely a step in the right direction, however, it will result in a patchy and inconsistent level of improvement across the country.
"The government should introduce legislation to prohibit the use of NDA's in cases of bullying and harassment in all organisations."
Despite not signing the pledge, the fact that KU doesn't use NDA's in dealing with these cases should set an example to other universities.
In addition to this, KU has a number of harassment reporting tools available and if a student is unsure about making a formal complaint, which will only be undertaken with a student's consent, they can be directed to other resources.
This includes the harassment contact scheme which provides "confidential and empathetic" support whilst giving students an opportunity to consider their options and the "report it" tool which is a way of making the University aware about an incident "without necessarily making it formal."
No "proof" of the incident is required when accessing these tools.