Higgs takes Nobel Prize
Professor Peter Higgs, the physicist who posited the elusive boson particle, has been awarded the Nobel Prize in physics. Francois Englert shares the prize which has been awarded for "theoretical discovery of a mechanism that contributes to our understanding of the origin of mass of subatomic particles."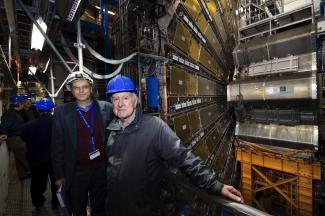 IMF raises UK's growth forecast
The International Monetary Fund has upgraded its forecast for the UK's growth from 0.9 per cent in July to 1.4 per cent this week. Good news for us, but the forecast for the world economy fell 0.3 per cent to 2.9.
EDL founder quits
Tommy Robinson has quit the English Defence League, the far-right group he founded in 2009, over fears that it is beginning to adopt "far-right extremism". Speaking to Nicky Campbell on BBC Radio 5 he said: " I want to lead the revolution against Islamist ideology, I don't want to lead the revolution against Muslims."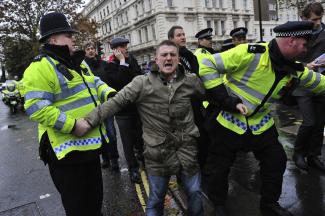 London loses bid to host 2018 Gay Games
Paris has been awarded the right to host the 2018 Gay Games, beating off competition from London and the Irish city Limerick. The Gay Games, founded in 1982 in San Francisco, is the world's largest sporting event organized by and for LGBT athletes.
London cocktail week begins
One hundred and sixty bars across the length and breadth of London will be serving a plethora of delightful cocktails this week. For a mere £10 you can get yourself a wristband giving you access to all the participating bars.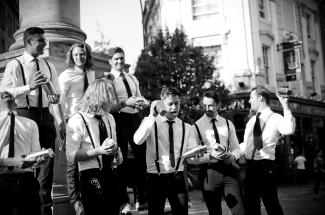 JK Rowling opens MS clinic at Edinburgh university
JK Rowling and Her Royal Highness, The Princess Royal, have opened a brand new neurology clinic at Edinburgh University following a donation from the Harry Potter author. The clinic is named 'The Anne Rowling Regenerative Neurology Clinic' after Rowling's mother, who died with MS aged just 45.
Tarantino film to be adapted for stage in London
US theatre company Secret Theatre is set to adapt an as-yet-unnamed Tarantino movie for a London stage. Exciting right? Personally, I hope it's Reservoir Dogs – just imagine the ear-cutting scene live.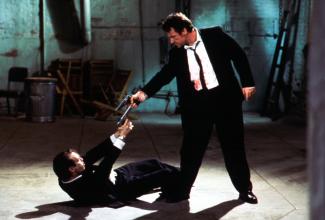 Atheist t-shirt offends 1,200 students
Two students from the LSE Atheist, Secularist and Humanist Society are being forced to apologise for wearing t-shirts depicting the Prophet Mohammed to their freshers' fair. Over 1,200 people have signed an online petition calling for Abishek Phadnis and Chris Moos to apologise for the stunt.
Grandparents to pay more for grandchilrens' education
A new study from Consumer Intelligence has revealed that the percentage of grandparents contributing to their grandchildrens' education will jump from 3 per cent to 13 per cent over the next ten years. The rising cost of tutition is the main drive behind the 10 per cent rise.