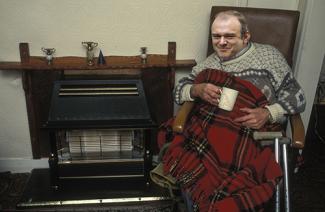 Students should no longer worry about the rise in heating prices as Ed Davey, energy secretary, has revealed that putting jumpers on will keep the fuel bills low.
The Energy Secretary, who is also Kingston's MP, shared his advice after it was revealed that energy prices would increase to avoid inflation. Davey said that it was very important to help people with the bills during difficult times.
"We do need to help people with these bills, I'm extremely worried about them," said Davey. "We can use competition in the way we have but we can also make our homes warmer and we can use less electricity and gas by going energy-efficient, and that's what the Government is trying to do."
Warming advice
He continued: "I'm sure people do wear jumpers, I wear jumpers at home."
British Gas, one of the Big Six energy supplies, has announced a shocking 10.4 per cent increase in their prices, starting next month with the rest still to confirm.
These numbers are threatening to several students. "It's going be temperatures below zero, and we'll need to have the heating on pretty much constantly. It is going to be hard to afford a basic comfort on an average student budget. I'm disgusted to be put in this situation," said Ashley Stevens, a third-year film student.
Rising energy costs
However, nausea is luckily not the only reaction Davey's statement has caused amongst KU students. Katie Bashford, a second-year space-engineering student has found great humour in the Energy Secretary's advice.
"Truth be told, I was very worried when I first heard the energy prices were going up, but on the other hand, I do own a few jumpers so I guess I should relax," she said. "With a little wool and luck I might be able to survive this winter as well."