The third and possibly final entry in the Creed movie series, Creed III is here to show Adonis Creed (Micheal B. Jordan) in one more fight against an old childhood friend and rival.
A continuation of Sylvester Stallone's Rocky movies, the Creed movies have been positively received since the original movie in 2015 for their quality and respect for the past.
Creed III continues this while also being an excellent boxing film.
Having now retired his boxing gloves, the movie sees Adonis working on becoming a father to his deaf daughter, Amara (Mila Davis-Kent) and a better husband to his wife, Bianca Creed (Tessa Thompson) until he's challenged by both Damian Anderson (Jonathan Majors) and mistakes from his past.
One of the best aspects of the movie is showing the development of Adonis, going from a rookie fighter in the first movie to a world champion and loving father who wishes to help a friend in need however he can.
Much of this is done to make him similar to his deceased father, Apollo Creed (Carl Weathers), one of the most beloved characters from the Rocky series.
Creed III pays respect to the legacy created by the previous movies while still having fight and training scenes that keep the spirit of the franchise alive.
However, while Creed III does all it needs to and is enjoyable, it fails to do much new with the formula.
The idea of a retired champion coming for one last fight has been done previously in the Rocky films, despite Damian being a good antagonist, he lacks the same importance as previous Creed antagonists.
The ending fails to match the emotional impact of the previous Creed films, the lack of Sylvester Stallone's character, Rocky Balboa playing a big part in that.
Creed III is a good movie, worthy of being seen by fans. However, it is not quite an amazing movie like its predecessors.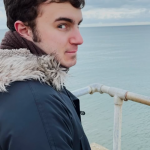 Third-year Journalism and Media Student at Kingston University and current design and layout sub-editor for the River newspaper.