If you're looking for a unique and exciting cinematic experience, look no further than Curzon Cinema's Rooftop bar in Kingston.
Accesssed from the Bentall Centre, this new addition to the complex adds another layer to its offering of movies, atmosphere, and relaxation.
Having recently visited to catch the new blockbuster, "Mission: Impossible: Dead Reckoning," I can confidently say that this rooftop bar with it's open air screen is a must-visit destination for film lovers and students alike.
Ambiance and atmosphere
As soon as you step onto the rooftop, you'll be captivated by the vibrant and lively atmosphere. The bar's modern design, comfortable seating, and panoramic views of Kingston create an inviting and relaxing setting.
Whether you're enjoying a sunny afternoon or experiencing the magic of a starry night, the rooftop ambiance adds a touch of glamour and sophistication to your movie experience.
Film selection and screenings
Curzon Cinema is renowned for its carefully curated film selection from critically acclaimed independent films to Hollywood blockbusters, their diverse program caters to all tastes.
During my visit, I had the pleasure of watching Mission: Impossible: Dead Reckoning and the combination of thrilling action sequences and breath-taking visuals was truly immersive on the open-air screen.
Comfort and facilities
Comfort is a top priority at Curzon's rooftop bar. Plush seating arrangements, complete with cushions and blankets, ensure a cosy and enjoyable movie-watching experience, regardless of the weather.
The bar also offers convenient facilities such as nearby restrooms, ensuring that your needs are well taken care of throughout the screening.
Food and drink
The rooftop bar boasts an impressive selection of delicious food and refreshing drinks, making it the perfect spot for a pre-movie meal or post-screening celebration.
From light bites to indulgent snacks, their menu caters to various appetites. During happy hour, which runs from 5 pm to 10 pm, you can enjoy fantastic deals on selected drinks, making it an affordable option for students.
Opening hours and accessibility
Curzon's Rooftop bar is open every day from 12 p.m to 11 p.m, allowing you to catch a movie at a time that suits your schedule.
Its central location in Kingston makes it easily accessible for Kingston University students, whether you're walking, taking public transport, or cycling to the venue.
Verdict
For Kingston University students seeking an unforgettable cinematic experience, Curzon Cinema's Rooftop bar is the place to be. So, grab your friends and immerse yourself in the magic of cinema.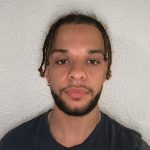 Video/Podcast Editor
Interests include: Sport, Health and Wellness, Lifestyle, Arts & Entertainment, Fashion