If you have ever walked around Brick Lane or the Shoreditch area, you have probably seen the work of one of London's most prolific street artists, Paul Don Smith.
Chasing his passion for 35 years now, Smith has done it all – brought massive crowds to see his art shows, produced artwork for Hollywood movies, painted murals for celebrities and, of course, decorated London walls and buildings with his drawings.

"This is my origin. This is how I started all of this. I always keep the faith, I'm always on the street. I did work in the film industry for about 15 years in production design and I still do – I have just done Fast & Furious, I have done some Marvel films like Guardians of the Galaxy," Smith said.
Working in Hollywood blockbuster movies and meeting celebrities didn't change Smith's attitude. On a Sunday afternoon, when I managed to catch him painting his dog Buttons, Smith was warmly greeting every bystander that has stopped by and took a look at his extraordinary dog.
"I have done murals for Al Pacino, John Travolta, Tom Hardy, but I'm painting my dog here and I am really excited about this," Smith said.
Buttons should also be excited, as his face can now be seen in Bishops Hall in Kingston where the new apartments are being built in the place of The Entertainer store.
"I thought the kids will like to see it," Smith said about his newest work.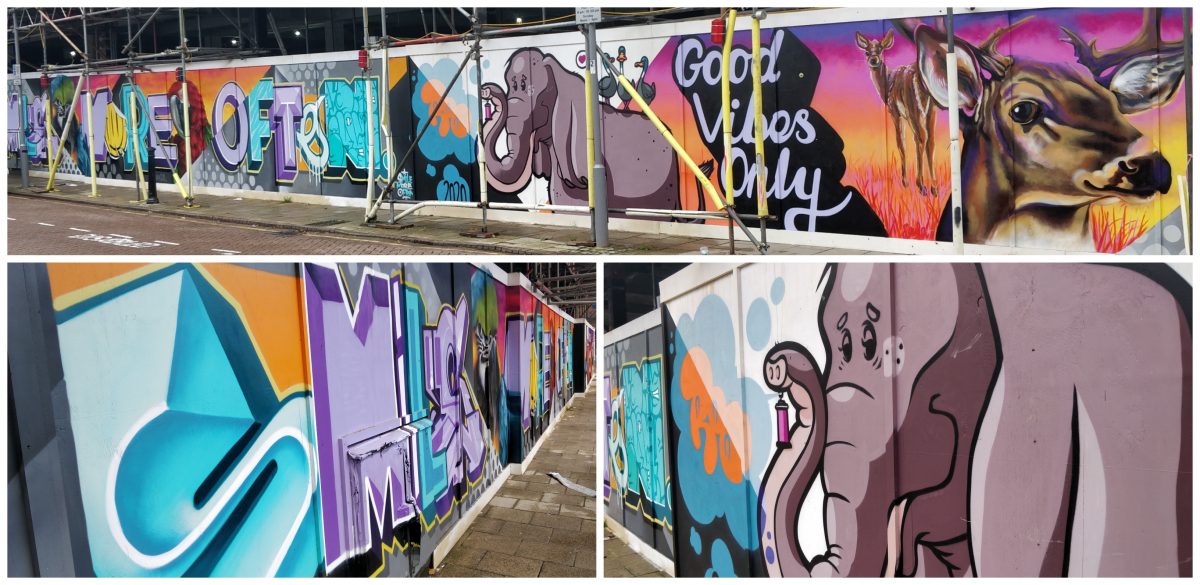 The painting, as well as graffiti made by a mural organization We Are Skyhigh, will be on display there for about the next six months until the building works are finished.