Whether it be a croque en bouche, a chocolate éclair or a sourdough loaf GBBO winner Peter Sawkins put most of us students to shame.
Whilst the majority of students are happy with making pesto pasta for the fourth time this week, Peter was busy baking an array of delights we could only dream of buying let alone actually making.
The people we should envy the most were his housemates at the University of Edinburgh who got to taste all of his baking in preparation for the competition.
However, by Peter winning the Great British Bake Off as the youngest ever contestant in the show's 10-year history it demonstrated how being a student and a whizz in the kitchen are not mutually exclusive. And baking comes with other potential benefits for students.

Lego GBBO tent and judges. Mandatory Credit: Photo by Jonathan Hordle/Shutterstock
Why bake?
Baking is a positive past time which considerably helps reduce stress and anxiety. The Journal of Positive Psychology suggests that people who frequently take a turn at small, creative projects report feeling more relaxed and happier in their everyday lives.
With the increased stress and social responsibility placed on students in the pandemic, alongside the mounting pressure of the modern life, The Mental Health Foundation states that 20 per cent of adolescents may experience a mental health problem in any given year, with 50 per cent of mental health problems established by age 14 and 75 per cent by age 24.
Kingston University student Katie Robinson said: "I started watching Bake Off a couple of years ago and started having a go at baking myself. Then when I came to uni I had another go at it and it works, it calms me down when I have a deadline due, even for just a couple hours makes uni stress a little easier."
Researchers at the University of Otago, New Zealand have suggested that everyday creative activities like cooking and baking lead to increased wellbeing. Further, psychologists have started to investigate and spend more time researching and exploring cooking and baking as a therapeutic tool to help people dealing with conditions such as depression and anxiety.
"Escaping from my work, especially during the lockdown… baking at least gives me time to focus on something more creative,"

Student Katie Robinson
Julia Ponsonby, author of The art of mindful baking told the Huffington Post: "The physical act of baking, the way that you knead bread, for example, takes your mind out of the intellectual and connects you to your body," this escapism is what draws people to baking and by doing so releases serotonin and dopamine, increasing our feelings of 'happiness'.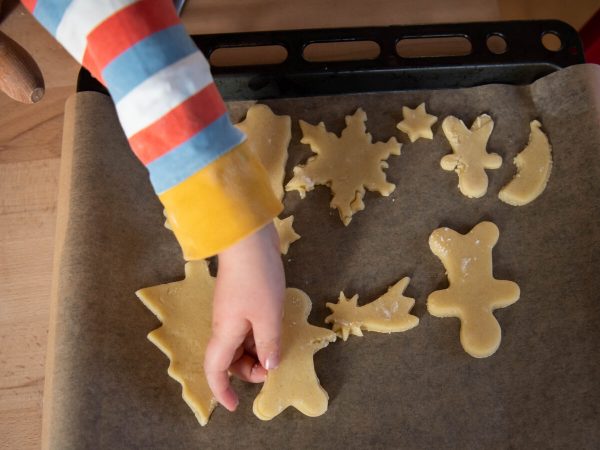 Conditions such as depression can often lead an individual to feel like a passenger within their mind. Their feelings and emotions take full control over them as if their emotions are in the driving seat and they are just along for the ride.
Former Great British Bake Off winner John Whaite was diagnosed with manic depression in 2005, he told the BBC's Ariana Dawood: "When I'm in the kitchen, measuring the amount of sugar, flour or butter I need for a recipe or cracking the exact number of eggs—I am in control."
This idea of being in control can be a driving factor to why people with mental health illness turn to baking. Baking offers people the opportunity to escape from their chaotic day to day lives and focus on a creative task which demands their full attention and control.
For students struggling with their mental health, especially during the lockdown, baking can offer escapism. By using the structures of baking such as following a recipe, measuring and eating, the body will focus on these tasks and allow your mind to rest, essentially giving you time away from your thoughts. The cake also tastes pretty good, so having the chance to make, bake and eat is great.
If you need help or support, please contact a mental health charity using the links below or call Samaritans on 116 123.
Young minds:https://youngminds.org.uk