Shopping online this Christmas? Convenience and money are two important factors for students when hunting for gifts.
With low budgets, online shopping and cheap deals are what we are looking. And not just students, last year 87 per cent of UK households made online purchases.
However, with online shopping comes online scamming. Yes, that's right, not everyone shares the jolly Christmas spirit. Some people find happiness in the misery of others, taking advantage of people who are likely to be a little frantic, rushed and perhaps maybe not as switched on as normal as they try to sort out gifts for the big day.
Recent research from the banking and finance industry suggests there's been a rise in purchase scams with criminals exploiting consumers shopping online for common Christmas gifts, such as game consoles, bicycles and clothing. More than £27 million was lost to purchase scams in the first half of 2020, amounting to an average loss of around £720 per case.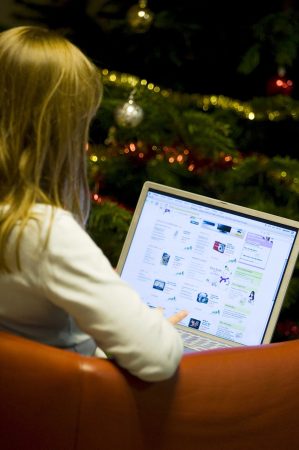 So stay alert. Here is a list of the types of scams to look out for during the festive period:
Fake gifts: You are so desperate to make someone happy with your gift that you end up rushing to a website looking for that particular gift and forget to check if the website is real and secure. If you omit that step, you can be 100 per cent certain that the gift you bought is either fake or you got scammed.
Malware ridden E-cards: The name says it all. Christmas cards that contain all that is needed to infect your computer with a virus or steal your information and data. These are usually sent to you via email from unknown sources.
Fake charities: Some of us are looking to be a little more generous than usual during Christmas and want to donate to people in need. Some criminals will exploit your kindness and set up legit-looking accounts or websites asking for money in the name of a well-known charity.
Gift cards emails: Voted each year as being the easiest and cheapest present to give. Criminals love this one particularly because a lot of people fall for it. Victims are sent a receipt for a gift card that they do not remember buying. When the person in question decides to cancel the order, they will be asked to provide personal details such as credit card information.
Social Media messages: It is common during the festive season to receive Christmas animations or attachments, especially from your parents, who find it hilarious to send you animated gift cards that are meant for five-year-olds. Let's be honest, we hate them, but we love our parents, so we open them. Sometimes, however, you might be receiving malware due to attachments or links coming from unprotected sources.
Fake Holidays: You might be the kind of person that does not like the cold or you're just tired of hearing your uncle's jokes at Christmas dinners, so you decide to go away on holiday. Unfortunately for you, scammers are aware of those people. They create fake websites, advertisements and packages online that appear to be selling you your dream holiday at a dream cost. It can be a pop up or a social media advert that leads to infection or full on booking scam.
Fraudulent Surveys: This one is very popular among students, so pay close attention to this one. You might receive a survey that asks you to fill it in in return for some cash or a gift. Who would say no to this? If you ever receive a survey like that, it will most likely be fake.
As you can see, there are a lot of scams out there and they are not always easy to spot. Luckily for you, The River came up with some tips to avoid being scammed:
Check for a padlock in the address bar that has "secure" written next to it. This will guarantee that the website you are visiting is safe and secure.
Only pay for something online with a credit card or secure payments, such as, PayPal. This would mean that your payment will be protected if the worst happens.
Never click on links provided in unsolicited emails by companies you haven't heard of.
Install an up-to date anti-virus software on your computer. Some are free and very efficient.
If you are one of those kind souls and want to donate to charity, go directly to their website from your search engine, never through emails or adverts.
We also recommend you follow the advice of the Take Five to Stop Fraud campaign:
Stop: Taking a moment to stop and think before parting with your money or information could keep you safe.
Challenge: Could it be fake? It's ok to reject, refuse or ignore any requests. Only criminals will try to rush or panic you.
Protect: Contact your bank immediately if you think you've fallen for a scam and report it to Action Fraud.
We hope our advice on how to prevent online scams helps and, don't forget, if a deal seems too good to be true, that's probably because it is.
We wish you all a Merry Christmas and a Happy New Year!