Good afternoon everyone! Hope you're having a good start to the week and are ready to beat the Blue Monday blues. We are here to help you with our positive news and some of the tips we've gathered to help you combat what is apparently the most depressing day of the year. Stay tuned.
This concludes our live blog for the most depressing day of the year!

Hope we lifted up your spirits on this gloomy day!

Thank you for joining us. Stay safe everyone.

Ways to wellbeing – Here are our last few tips for today

You could binge-watching all of your favourite shows, or you could try something new. Here are 3 ideas to boost your well-being in the midst of a pandemic.

1. Get inspiration

Reading is a great form of escapism but also inspiration. TryThe Art of Happiness by Dalai Lama on how to achieve inner peace, calmness and ultimate happiness. You can listen here on Audible free for 30 days.

A Book of the Tibetan Spiritual Leader the Dalai Lama. A book of inspiration, joy, happiness, and peace. Image Credit: @GuillaumeHorcajuelo/EPA/Shutterstock

"If you want others to be happy, practice compassion. If you want to be happy, practice compassion." – Dalai Lama, The Art of Happiness

2. Speak to your loved ones

The pandemic has made it difficult for families and friends to meet. Pick up the phone and give them a call. Communicating with the ones you love is a guaranteed way to boost your happiness levels.

Friends and family are a way an individual copes with stress, engage in healthier behaviours, and enhance self-esteem, leading to higher well-being. Image Credit: @Pixabay

Emily Maitlis to answer your questions

To finish off, we have an event to look forward to in these tough times – The Kingston University Big Read will be hosting BBC journalist Emily Maitlis for a question and answer session led by two media and journalism students next Monday.

Emily Maitlis. Photo by Ken McKay/ITV/Shutterstock.

Find out more here: https://riveronline.co.uk/two-journalism-students-interview-emily-maitlis/

Top tips to beat Blue Monday

There are lots of ways to beat the blues. Here are our top tips.

Get some light

Did you know that we get most of our vitamin D from the sun's rays? And that vitamin D is important for serotonin (known as the happy chemical) production? Low levels of vitamin D contribute to low mood and depression which is why it is vital to enjoy the sun as much as you can. Experts suggest spending 10-30 minutes outside to get enough vitamin D. So if you have a garden or a balcony, this is the time of the year to catch some rays for as long as you can (considering that during winter the sun sets as early as 4pm).

Image Credit: @esdesignisms

Exercise

The coldest month of the year doesn't offer much incentive to exercise (plus, we're in a pandemic and should avoid leaving our houses) but the positive thing is that there are tons of simple exercises that could be done in the comfort of your home. Running up and down the stairs, squats or pushups do not need to be done outside. And remember that when we exercise, the brain releases dopamine, endorphins and adrenaline which instantly give you a confidence boost!

Cook

t is time to bring out that dusty cooking book hidden in the back of the kitchen shelves… or simply open up the 'saved for later' tab and pull out that recipe you always wanted to cook but never got time to. Is there a better moment to start learning to cook than during the January blues? Whether it is a sophisticated cake, some homemade pizza or a vegan dish, practice now and you can show it off when we are eventually allowed to have people over.

Mandatory Credit: Photo by Kirsty Wigglesworth/AP/Shutterstock 

Treat Yourself

It is already proving to be a tough year – let's treat ourselves. There is no excuse for procrastinating. Fancy a bubble bath? Do it. Read that thousand-pages novel? Do it. Level up those gardening skills? Once again, do it. Whatever makes you happy, as long as it does not breach the lockdown rules, please do. (Check out our tips for foodie treats also.)

Ask for help

If you still feel the blues contact a helpline by call or e-mail. There is nothing wrong with asking for help and charities such as Samaritans or Mind are there to listen 24/7.

By Sofia Floris

Blue Monday turns into Brew Monday

The most depressing day of the year is unfortunately here.

While the current Coronavirus pandemic and the constant gloomy weather has not made this day any easier, people are still encouraged to turn Blue Monday into Brew Monday.

Brew Monday consists of having a social gathering (with the social distancing of course) via Zoom or over the phone with friends and family.

This is the opportunity to make Monday a fun day. Make a cup of tea and have a chat with your friends online.

A little chat with friends or family online has a positive effect on the mental wellbeing

Samaritans have advised that people should take the time to speak regularly with friends or family either via the phone, video calls or in-person as it has a positive effect on their mental wellbeing.

Hang in there KU students, it is only one day a year!

By Alexis Pivin

Feeling blue? Beat the saddest day of the year with these yummy foods

We can all agree that this year's Blue Monday is hitting the hardest, especially since we're in these unprecedented and tough times with Covid-19 still around. So how can we treat ourselves when we're feeling blue? With food!

1. TikTok wrap hack

The viral "tortilla wrap hack" went viral on TikTok thanks to "Crystals Cooking Fun". An easy way to combine all of your favourite foods into one crunchy and tasty wrap. It's a new way to substitute your avocado toast or you can even make it into a dessert.

Credit: Food And Drink/Shutterstock (3403799a)

2. Pizza

You can never go wrong with pizza… It's fundamental. If you're looking for a salty and indulgent treat, this is perfect for you. I'll be right back, the pizza delivery man just knocked on my door.

3. Pancakes AKA crepes

We all miss going to Creams with our friends… Don't we? For those with a sweet tooth and craving for some deliciousness, what are you waiting for?

Credit: Photo by Food And Drink/Shutterstock 

4. Ice cream

"Ice cream chillin' chillin' …" It doesn't need to be hot to eat ice cream. It's the perfect treat and it can cure everything, even Blue Monday. Even better, you can combine it the one above.

 Credit: Photo by Andy Rain/EPA/Shutterstock (7864703a)

5. Anything that contains chocolate

Duh! No caption needed.

Credit: Photo by SASCHA STEINBACH/EPA-EFE/Shutterstock (10718965j)

By Ashley Bautista

Five feel-good movies for Blue Monday

Click the link to find out more: Five feel-good films for Blue Monday – River Online

By Bex Eastwell

Sports clubs now free to join this semester

In what will come as a relief to those who enjoy sports, students can now join sports clubs for free this semester, which is at least some positive news at last. As well as this, sports clubs across Kingston University have found ways to continue online despite not being able to meet in person due to the pandemic.

Jiu Jitsu and Taekwondo have been holding online sessions on Zoom so that students can still take part in these activities from home.

The Athletics team are also planning an online activity as a way of maintaining a competitive spirit, despite not being able to physically compete right now.

You can learn more about some of the ways that University sports clubs have been continuing during lockdown in the articles below:

https://riveronline.co.uk/zoom-sessions-allow-jiu-jitsu-training-to-continue/

https://riveronline.co.uk/athletics-team-hope-to-set-challenge-to-keep-competition-spirit-alive/

By Daniel Nuttman

More of what students will be getting up to in lockdown

Video streaming

Whether you use Netflix, Disney+, Prime Video or all three, you have more time than ever to binge on a good boxset throughout lockdown. It came as no surprise, but Netflix and boxsets came up most frequently out of all the answers.

It could be a crime thriller like 'Dexter' or something light-hearted like 'Gossip Girl'. Either way, streaming media is more in-demand than ever.

Hobbies

Everyone has something that makes them tick. According to the survey, frequently featured answers included jogging, video games, listening to music and learning a new language.

Working on their mental health

According to the survey, over 60 per cent of the participants said their mental health had worsened due to the lockdown. An alarming 15 per cent of people also said their mental health was as worse as it has ever been. Many of the students asked said they would be using this time to better their state of mind.

Drop us a comment below and tell us what you will be doing to pass the time.

By Niall Smith

More positive news this Blue Monday – KU leads in electric vehicle adoption

According to a recent survey, Kingston University is leading in electric vehicle adoption among UK universities.

Moreover, the university's School of Engineering plans to purchase a Volkswagen ID.3, one of the latest additions in the electric vehicles' market, and use it for teaching.

Find out more in the latest story from Laurynas Puikys: https://riveronline.co.uk/ku-leads-in-electric-vehicle-adoption-plans-to-buy-more/

By Laurynas Puikys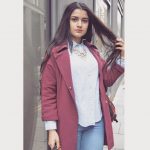 Aspiring journalism student at Kingston university with a Lebanese heritage and fluent English and Arabic.
I'm currently the news editor at the River Online.