Good afternoon KU community. Today our live blog focuses on one of the most talked about topics in the world for the past year – coronavirus vaccines. 
Stay tuned for updates.
Goodbye from the River team

Thank you for tuning in to our Liveblog. We hope we have expanded your knowledge on all things to do with the vaccine and the latest coronavirus news.

Vaccine success alongside an uncomfortable truth

Vaccines are being provided in their millions to all that qualify. Isopix/Shutterstock

The UK government has hit its target of 15 million vaccinations by mid-February. Boris Johnson's government has now set about vaccinating 17.7 million more people including all over-50s and vulnerable children. These figures are all highly promising and are achievable with the NHS' relentless drive to vaccinate millions.

By Lewis Halliday

Should Olympic athletes take priority for vaccinations?

Credit: Pixabay

After it was announced that some nations were vaccinating athletes in order for them to compete at the Olympic games, the question must be asked, is that fair?

Hungary, Serbia and Israel are moving ahead with vaccinations so that their athletes will be able to train and prepare to compete in Tokyo.

Italy responded to this by saying that athletes do not take priority over the elderly in terms of vaccinations, something that the Greek government agreed with, despite their Olympic committee arguing for athlete vaccinations, albeit after healthcare workers and elderly people.

The IOC have stated they are not in favour of athletes being able to jump the queue and also agreed that those most vulnerable should be prioritised, although they have no say in individual countries decisions.

Despite this, a member of the IOC, Canadian Richard Pound, said that athletes should take priority in order to be able to hold an Olympics to spread some positivity after a tough period.

The core values of the Olympic Games are considered to be; respect, excellence, friendship, inspiration, determination, equality and courage.

It could be said that allowing athletes to be fast-tracked for the vaccine, ahead of more vulnerable people, would be against these values.

The argument that the Olympics will brighten the mood by Pound may be out of frustration that the games have been delayed and wanting to make sure it goes ahead this year.

Whilst the frustration is understandable, controlling the pandemic remains the most important thing to everyone, and if it means the Olympics is postponed or even cancelled in order to control the virus, that may be a necessary compromise.

Written by: Daniel Nuttman

Student vaccinations at KU 'the ultimate hope'

After a successful Covid-19 vaccine rollout to the highest risk groups in the community, Kingston University hopes to vaccinate students once the government guidance allows doing so.

"That's the ultimate hope. Hopefully, the government will roll it out to everyone, and I think they are certainly on track to do so," said Jennifer Edwards, Head of Public Affairs and Insight at Kingston University.

Read more on Kingston University's success in vaccinating the local community here.

Written by: Laurynas Puikys

Why Black Americans distrust Covid-19 vaccine

The coronavirus vaccine is being offered around the world, but why do Black Americans distrust it?

Credit: JUSTIN LANE/EPA-EFE/Shutterstock

Tuskegee syphilis experiment 

In 1932, a study of 600 Black men began, some had Syphilis and some didn't. But the study was conducted without their informed consent.

The researchers, who led the experiment, told the participants that they were being treated for "bad blood" a local term to use for several ailments including Syphilis.

The study was meant to last for six months but ran for 40 years until 1972.

The participants received free medical care, burial insurance, and free meals. But those with syphilis were never given adequate treatment, even once penicillin was widely available.

Representation in healthcare 

In 2020, only 2.6 per cent of physicians in the US are Black, according to the Los Angeles Times.

Some want those Black physicians and nurses there are to lead by example to encourage Black people to take the vaccine.

But Black Americans are still hesitant.

Systematic Racism

The Black Lives Matter protests that followed the killings of George Floyd, Breona Taylor, Sandra Bland and many others, highlight the fact that racism still exists.

Celebrities such as Serena Williams and Beyonce have shared stories of risky emergency C-sections and helped throw the spotlight on high rates of maternal mortality among Black mothers.

All of these events build distrust within the Black community.

It will take a lot more than a few Black doctors having the vaccination to persuade many Black Americans to take it.

Written by: Keyari Page

Five things that are going to be on our post-Covid bucket list

More than 15 million people have received their first jab of the vaccine and the government is starting to consider how to ease lockdown restrictions in the coming weeks. There has been an infinite list of forbidden things we weren't (and still aren't) allowed to do during the pandemic but the time to start thinking about post-covid plans is coming.

Here are five things we look forward to doing once the pandemic is over

Travelling to see family

As @goldfingerprint said on Twitter: "Boring, but traveling down to London to see my parents. We haven't seen them since December 2019 and the children really miss their Grandparents."

Whether it is a family member or a friend, there is at least one person everyone wishes they could have visited during the past year. What better way to forget about Coronavirus than finally reuniting with someone?

Concerts

The entertainment industry has had to reinvent itself and turn to online platforms and streaming services, but the good old days when live music was part of normality haven't been forgotten.

Queuing for hours, squeezing towards the stage and singing with a crowd of other people is all part of an experience online concerts simply cannot replicate.

Hugs

Women are seen hugging each other on the street in downtown.                                                                                                                                                                                                                    Credit: Photo by Pavlo Gonchar/SOPA Images/Shutterstock (10728025i)

It is something so simple, yet meaningful. People who do not enjoy their physical space being invaded might not bother with this but physical human connection is still an important factor for many others.

Hugging is an important part of many cultures, especially when greeting someone or welcoming them to your home.

Making outdoor plans

On Twitter @Show_Girl_Coach said: "Live theatre, eating out, having a drink in a bar with my friends. Having a reason to get dressed up."

Socialisation is part of human nature and being forced to stay at home possibly without any physical interaction (besides with the people of the same household) is a real challenge. Any excuse to go out will be just fine.

A holiday

People enjoying the sun at the beach. Credit:  Michele Eve Sandberg/Shutterstock 

Last but not least: going on holiday.

A holiday will be well-deserved by everyone. There will certainly be a boom in bookings and what better way to bid farewell to Covid restrictions?

Written by: Sofia Floris

Covid-19 unpredictability is 'scary'

"With Covid-19 as a virus, we don't know who is going to have a serious reaction and who's going to have mild disease. That unpredictability is very scary. As a healthcare professional, I am still worried until I receive the vaccine,"

However, KU associate professor says that the threat of the virus itself is compounded by conspiracy theorists promoting misinformation about vaccines.

Written by: Laurynas Puikys

Covid vaccines: How is the world doing?

Now the Covid-19 vaccination programme is in full swing, the most common question that everyone is asking is "when will I get it?". Some countries are prioritizing the vaccines for certain groups, such as the elderly, while others have barely started. Working out when and how everyone in the world will get the vaccine is difficult.

Image credit: Ashley Bautista

The UK's first vaccination was given on December 8, 2020 and since then over 15 million doses have been given, which is 23.35 doses per 100 people. But the pandemic is global, so even though countries such as the US and some in Europe should be covered by the end of this year, others, such as many in Africa won't likely be covered until late 2023.

Written by: Ashley Bautista

'It was worth it in the end'

After deciding to help a local NHS service and filling in for administrative workers who caught Covid-19, a KU student was given a coronavirus vaccine.

KU student in Economics, Shah Dara, said after getting the vaccine he experienced Covid-19 symptoms, but had been warned such a reaction is possible.

Read about KU student's experience getting the jab here.

Written by: Laurynas Puikys

Vaccine nationalism: Do you care where the vaccine comes from?

The target of vaccinating 15 million people by mid-February in the UK has been met. The majority of people in the top four priority groups have been vaccinated, and the focus now shifts to the next group on the government's list.

However, there are concerns that so-called vaccine nationalism is growing in the UK after a GP from Teeside heard of ten people who turned down the Pfizer vaccine when they found out it was made by an American/German company.

Prime Minister Boris Johnson has hailed Oxford/AstraZeneca as "a triumph for British science". Jeremy Selwyn/AP/Shutterstock

The British vaccine, Oxford/AstraZeneca, was approved for use in the UK on December 30. Something, which the Health Secretary hailed as "A huge British success story".

Do you care where the vaccine comes? Let us know via this short survey:

https://www.surveymonkey.co.uk/r/7FKRNWG

Written by: Alexis Pivin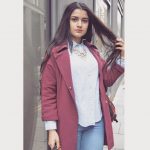 Aspiring journalism student at Kingston university with a Lebanese heritage and fluent English and Arabic.
I'm currently the news editor at the River Online.