A homeless man was found dead outside Tesco Express near Kingston station on Wednesday.
The metropolitan police said in a statement: "We were called at approximately 09:20 am on 11/11/20 by London Ambulance Service to reports of an unresponsive male in Wood Street, Kingston. The man was pronounced dead at the scene. His death is not being treated as suspicious. Enquiries are ongoing to establish circumstances."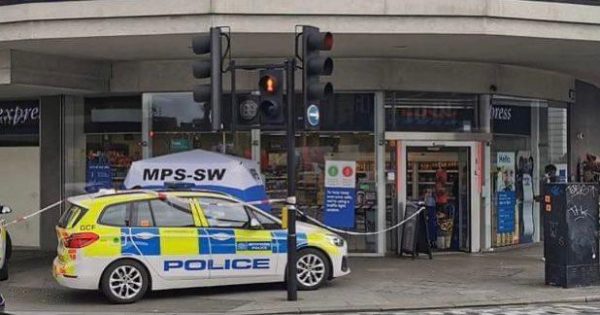 The man was thought to be from Romania according to other homeless people living nearby. We spoke to a man who has been living rough in Kingston for six years who said: "He has been in Kingston for around three years. I never talked to him but he always used to be with people who I know are Romanian."
Mara, who has been homeless for two years, said: "He seemed like a good guy. He always had a smile on his face whenever I walked past him. It's quite sad that he is no more."
Kingston Churches Action on Homelessness, an award-winning charity supporting people homeless people in Kingston, tweeted a tribute to the deceased: "In memory of one of our community who has sadly passed away on the streets this morning."
The metropolitan police have said that they will await the outcome of the post-mortem report to establish the cause of death. The identity of the deceased still has not been confirmed.