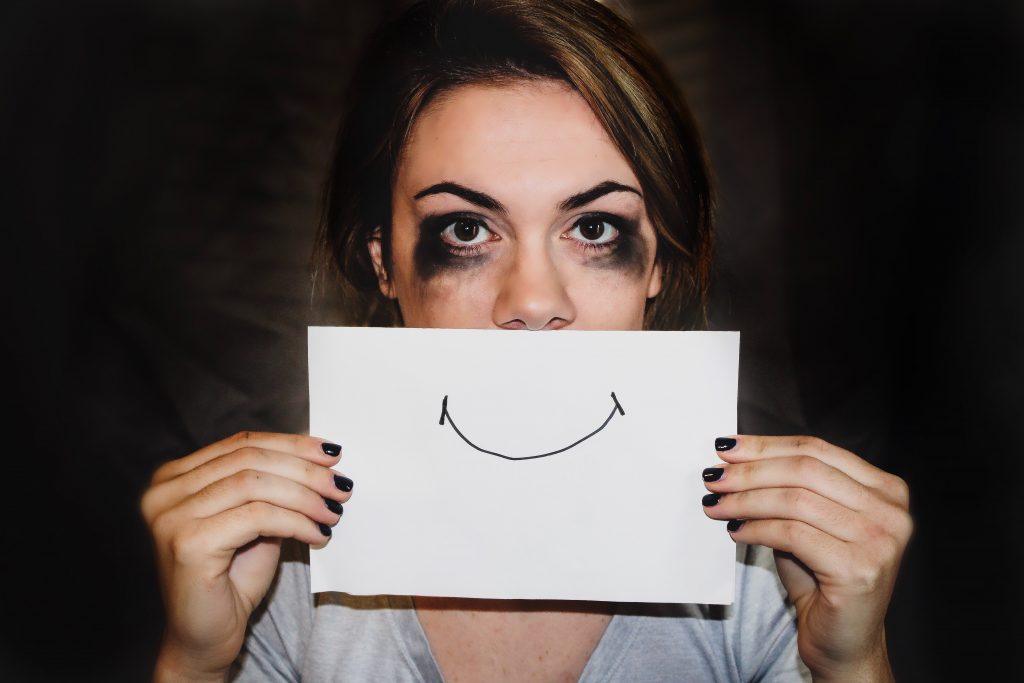 A pandemic. Something no one would have expected from 2020. It came abruptly and disrupted everyone's new year's resolutions.
We know the symptoms of this virus, we know how to protect ourselves in order not to catch it and we are beginning to see the inevitable impact it has on the economy.
So while the government is busy setting out plans to boost the economy and urging citizens to wear masks and social distance, a question comes to mind: what about young people?
Young adults have had a bad reputation over the last few months, often labeled as the "super-spreaders" of coronavirus, they are often asymptomatic rather than developing symptoms. But this does not mean that young people are completely exempt from the consequences of a pandemic.
In a world where the spotlight has often been given to physical health, it is important to analyse the changes and concerns Covid-19 is bringing to the mental health of young adults.
An increase in therapies
According to Counselling Directory there was a 272% increase in 18-24 year olds looking for mental health support and the services of local therapists in August and September compared to the same period last year.
This age group had the highest increase in those searching for mental health resources via Counselling Directory in 2020, according to Counselling Directory.
| | |
| --- | --- |
| University city with regional lockdown restrictions | % Increase in 18-24 year olds looking for private therapy |
| Newcastle | 351% |
| Manchester | 272% |
| Leeds | 281% |
| Cardiff | 251% |
| London | 200% |
| Birmingham | 195% |
| Liverpool | 161% |
| Edinburgh | 70% |
| Wolverhampton | 32% |
Data provided by Counselling Directory
It is not hard to imagine why the statistics show a major increase in this age group, which also includes college and university students who are eager to start or come back to school but do not know how the academic year is going to unfold.
Concerns regarding online teaching, socialising and commuting are just a few of the reasons why students may feel threatened by the pandemic.
"Staying at home for prolonged periods of time and the lack of productivity definitely affected my mood and there were days where I felt really down and irritated with the entire situation."

Aaisha Mughal, Law student.
Online lectures are just one of the few changes students have encountered in this new academic year but many people have disagreed with this teaching method, arguing that it is more distracting and less engaging.
Aaisha Mughal, a law student, considers interaction between students and professors a vital part of the university experience. She said: "I think that students are going to feel quite disconnected and this may lead to dips in productivity and motivation, which will have a huge effect on academic studies".
Lack of government action
Universities are doing their best to safeguard the physical health of their students. Differentiating paths when entering and exiting buildings, hand sanitisers in all shared places and mask requirements are some of the new measures adopted by all universities.
But when it comes to mental health, some say it should be the government's job to create and support more accessible services.
Student Mental Health, a support page on Twitter, said: "We don't think the government is doing anything in terms of benefiting us for our mental health. It's a hard situation because the NHS is struggling to cope as it is despite Covid and it's difficult to get that balance of helping mental and physical health."
Some students also argued that online teaching is not what they paid for and many have campaigned for a refund of tuition fees, such as the Pause or Pay student-led initiative.
Mughal said: "This method of learning is academically and socially tainting our university experience."
"Whenever I feel overwhelmed, I tend to do a workout or go for a walk to take a breather."

Maryam Khan, student at the University of Westminster.
What to do if your mental health is declining
Nonetheless, it is important to remember from time to time that this situation is a temporary solution to the threat of a virus.
Practise self-care
It is easy to get caught up in an endless work cycle, especially when it feels like all days are the same due to the lack of commitments that mark the days. While it is important to keep studying, it is good to set a time of the day to do something that can be a distraction, such as watching a TV show, taking a relaxing bath or calling some friends.
"Take each day as it comes and try not to burden yourself with too much work," said Habeeba Nahiyah, a university student.
Set a routine
Trying to allocate a time for different commitments is hard to do under normal circumstances, even more so during a pandemic. But sticking to a routine is what keeps us motivated and ready to face the day.
"My advice would be to try and establish a routine. However, if you're not successful and need a break, do so. Our mental health matters and nobody is going to take care of it better than ourselves," Mughal said.
Seek professional help
Even though everyone is capable of taking care of themselves, it is also important to recognise when this is not enough and it is time to seek the help.
Check with your GP to see what services are available in your area, many therapists offer discounted rates to students. Some universities also offer mental health services free of charge.
"Make sure you have someone to talk to, whether it's a friend, a family member or a specialist. It's important to have an outlet for your emotions," said Ansa Khan, a GCSE student.
If you are struggling or worried about someone struggling, you can call Samaritans on 116 123 at any time. Kingston University students can find support services here.