With Freshers' week going online, lessons happening virtually and students being put under lockdown, this is possibly the worst year to go to university.

The Freshers' Fair and events organised by clubs at Kingston University were a great way to start the year, allowing students to interact with people not living in their accommodation. These events are now online however you still have to pay for some virtual events, such as the Virtual Escape Room.
"Missing Freshers' was really upsetting and isolating," Kingston first-year student Lauren Timms told The River. "For the first two weeks of university I have been completely alone and haven't experienced much of university life at all."
Not only is virtual Freshers' a disappointment for first-year students but it alienates students who don't have access to good Wi-Fi, making it difficult to attend the events and make new friends.
Andreas Schleicher, director of education and skills at the Organisation for Economic Co-operation and Development (OECD) speaking at a webinar in London, illustrated that students enrol in universities to meet people, have a discussion with the professor and to experience a social life on campus.
Schleicher warned that students will not want to spend a lot of money, or their time, to consume online courses.
Universities can charge up to £9,250 per year whereas open universities that supply online courses only charge two-thirds of that price.
The OU*
Campus
unis*
Saving
Certificate of higher education
(120 credits)
£6,192
£9,250
£3,058
Diploma of higher education
(240 credits)
£12,384
£18,500
£6,116
Honours degree
(360 credits)
£18,576
£27,750
£9,174
With this in mind, there have been petitions to lower university fees for the year. However the petition was rejected by the UK government as they believe universities should set their own fees.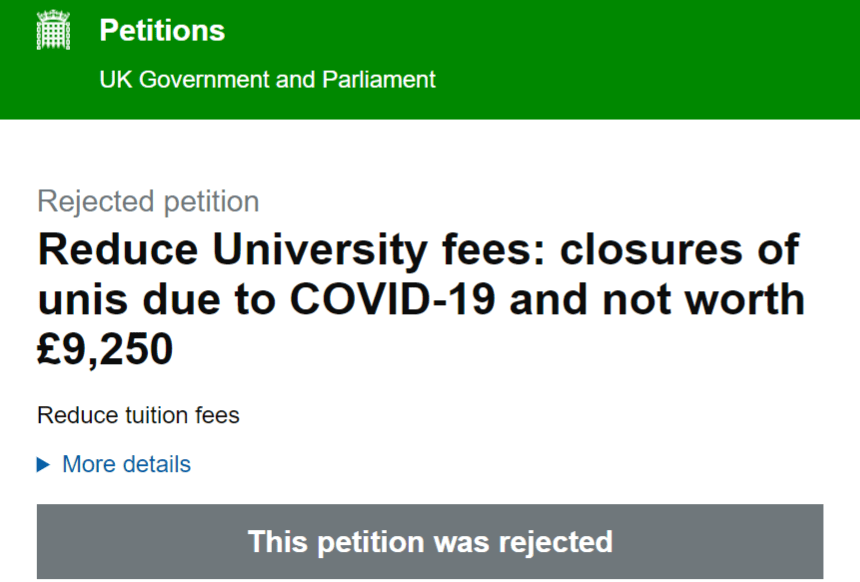 Kingston University has not put forward a plan or initiative to reduce fees for the year.
As well as paying expensive fees for mostly online courses, first year student Lauren Timms says she has struggled to find help. "There hasn't been much help with difficulties like navigating Canvas and issues with enrolment because there is no one in the university to help us and their phone lines are all closed," she said.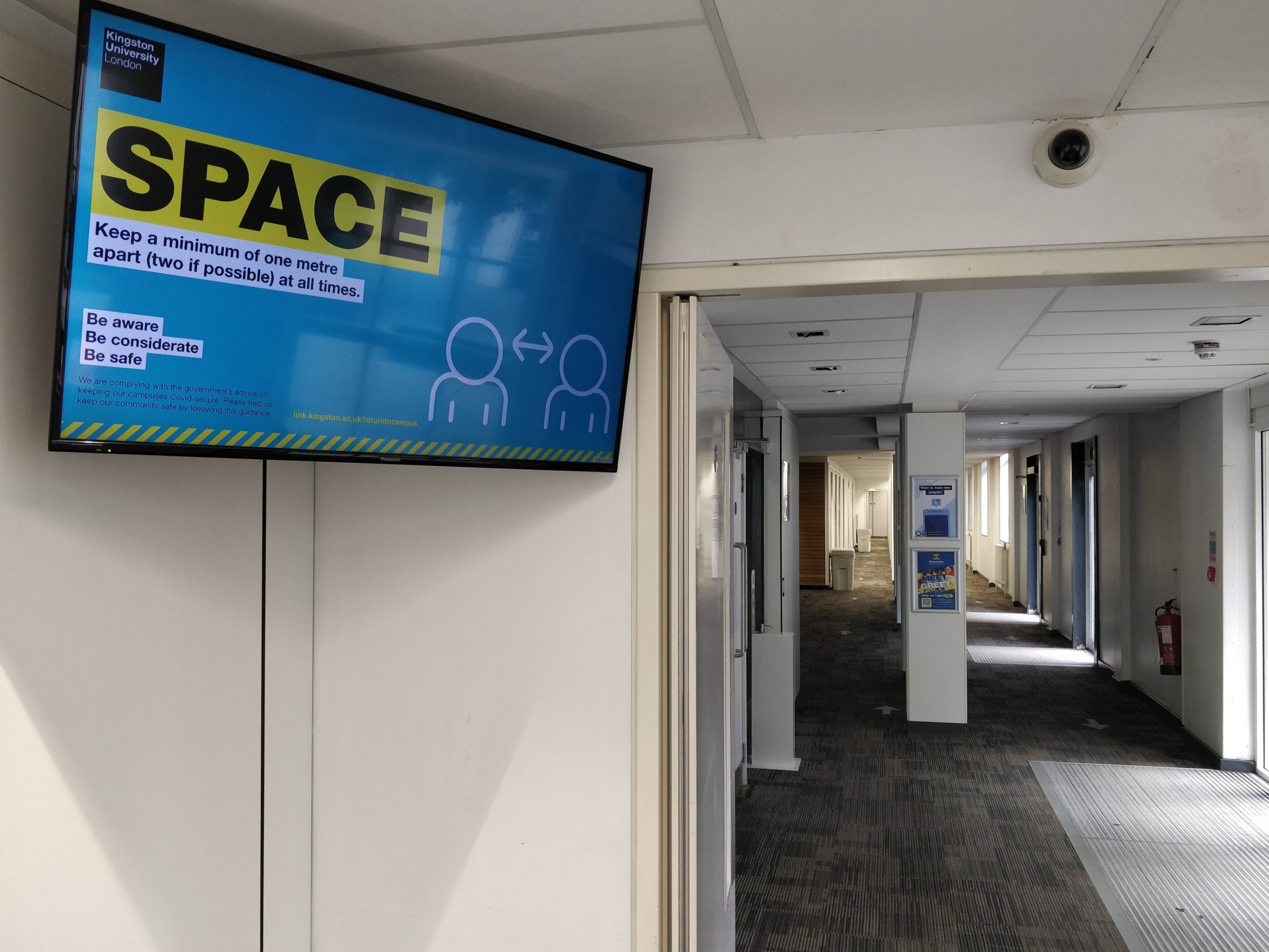 In a Guardian article, London Mayor Sadiq Khan hinted that further lockdown measures for London cannot be ruled out, as the capital is listed as an area of high concern and has been added to the national Covid-19 'watch list'.
Manchester Metropolitan University has already implemented a lockdown for students in halls of residence, with a possible London lockdown on the horizon it's understandable that students are scared.
KU students are expressing concern regarding having to stay away from home over Christmas as well as having to isolate and quarantine themselves whilst staying in halls.