Kingston University is on top when it comes to graduate start-ups. However, one entrepreneur graduate disagrees.
According to a recent report from the Higher Education Statistics Agency (HESA), one out of 10 graduate startups created in 2015 came from Kingston University graduates.
Entrepreneur and Kingston University graduate Achilleas Sesis believes the university has a long way to go: "Most of the services the university provides tend to be talks and some gatherings.
"Compared to other universities there isn't that much… In general, others have a lot more services," he said.
The HESA report also states that 229 graduate start-ups registered in 2017/18 were from Kingston University, making it the fourth-best university for cultivating start-ups.
However Sesis is critical to the report: "I've heard similar numbers like this before, statistics are statistics. You have to take it with a pinch of salt because when you start digging down you find out what the reality of it is. The number might be true, but how many of those companies survive?"
Although Sesis thinks the University has a lot to improve on, he says that they have some good aspects, such as The Nest, KU's incubation space open to students and alumni. They can use this space as an office for their businesses rent-free.
Regarding the Nest, Sesi said:  "I've seen better incubation spaces at other universities, but it's great that Kingston has one. I think space helps a lot to get you out of your home and having a professional place to work without having to pay a lot of money. Depending on what stage you are with your start-ups, a space like The Nest can help a lot, it certainly has for me"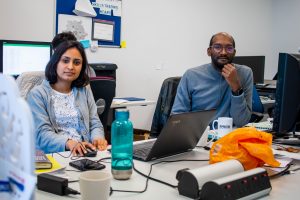 Sesis has been an entrepreneur for five years and graduated from Kingston in 2006 with a BEng in Aerospace Engineering and Astronautics.
"The concept of start-ups is still very new, so it's great that the university focuses on it, but they are still in the early stages. There is a lot more that can be done, like more flexibility in terms of funding and better coaching perhaps," he said.
Another start-up in The Nest is Grocemania, which is similar to Deliveroo. Director of Sales, Alexandr Zhexembayev said: "I think this university help start-ups a lot. They provide equipment and offices like The Nest, and a university and government programme that helps us hire high-level, skilled employees. The programme covers 70 per cent of the salary, which is amazing."
Zhexembayev also mentions the "start-up visa" as a positive thing about the university: "The visa helps international students who want to set up their businesses here in the UK stay so they can get it going, my boss has that visa now."
According to Zhexembayev, the majority of people working from The Nest are internationals: "It's great that the university helps the foreign students like that."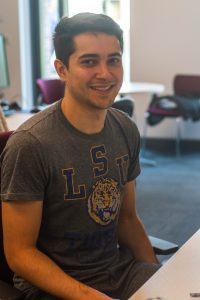 The university state on their website that they aim to help students grow personally and professionally: "Enterprise Education is not limited to just business students or students who want to set up their own business. Anyone who wants to develop innovation skills or try something new is welcome. Whether students are looking to develop skills, an idea, or a business start-up, the Enterprise Education programme at Kingston University is here to help. For the eighth year running, Kingston University has been rated amongst the top two most successful UK higher education institutions for graduate start-up companies (Higher Education – Business and Community Interaction Survey)."