The leader of Kingston Council, Andreas Kirsch, has described the Mayor of London's scrappage scheme as insufficient and has called for a delay to the extension of the Ultra-Low Emissions Zone (ULEZ).
After heavy criticism of the decision to expand ULEZ to outer London boroughs from August, Mayor Sadiq Khan launched a £110m scrappage scheme in support of business, charities, and Londoners on low incomes to help them replace the highest polluting vehicles.
Of the scheme Kirsch said: "While the amount on offer through this scheme isn't sufficient, its important residents and business know what's available, as we continue to push the Mayor to further extend this initiative and delay the introduction of ULEZ."
If you drive a vehicle that does not meet emissions standards inside the expanded ULEZ, you could face a daily charge of £12.50.
Kirsch has criticised the proposed expansion as it could leave some of the borough's residents and businesses struggling to cope due to a cost-of-living crisis.
In a letter to the Mayor, Sadiq Khan, Councillor Kirsch wrote, "We have so far been engaging positively with Transport for London, actively seeking a dialogue, but I would urge you to allow more time for the implementation of the ULEZ in the outer London boroughs to allow for mitigation measures to be put into place."
Kirsch also highlighted that the lack of frequent and accessible public transport in many areas of the borough, meant residents had to rely on their cars, and invited Sadiq Khan himself to come to Kingston on public transport to see the issues first-hand.
He called for a commitment to invest in the borough's public transport and travel network.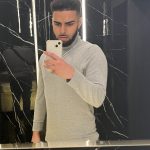 Sport Editor for the River 2022-23. I enjoy writing match reports and like to keep up with sports news mostly Football.
@WDSJourno