Brunel 2
Kingston 1
Kingston's second team suffered late heartbreak in the men's South Eastern Conference Plate as Brunel were controversially awarded a late penalty, at their home ground on Wednesday.
The referee gave the penalty in the last 10 minutes as the ball hit the hand of Cougars player Bibek Rana and Brunel tucked it away into the right-hand-corner.
Kingston coach Oscar Kotting Mcmillan was furious on the touchlines, and his criticism aimed at the referee earned him a yellow card.
Kotting Mcmillan felt that his anger at the decision was justified.
He said: "I don't want to focus on it. Everyone could see it was wrong, and everyone knew it was wrong."
Before the debatable penalty decision, Kingston played well enough to earn the 1-1 draw against Brunel's fifth team.
The first goal was scored half an hour into the game by Cougars winger Victor Nwosu as he dribbled past the entire Brunel defence and slotted the ball calmly past the keeper.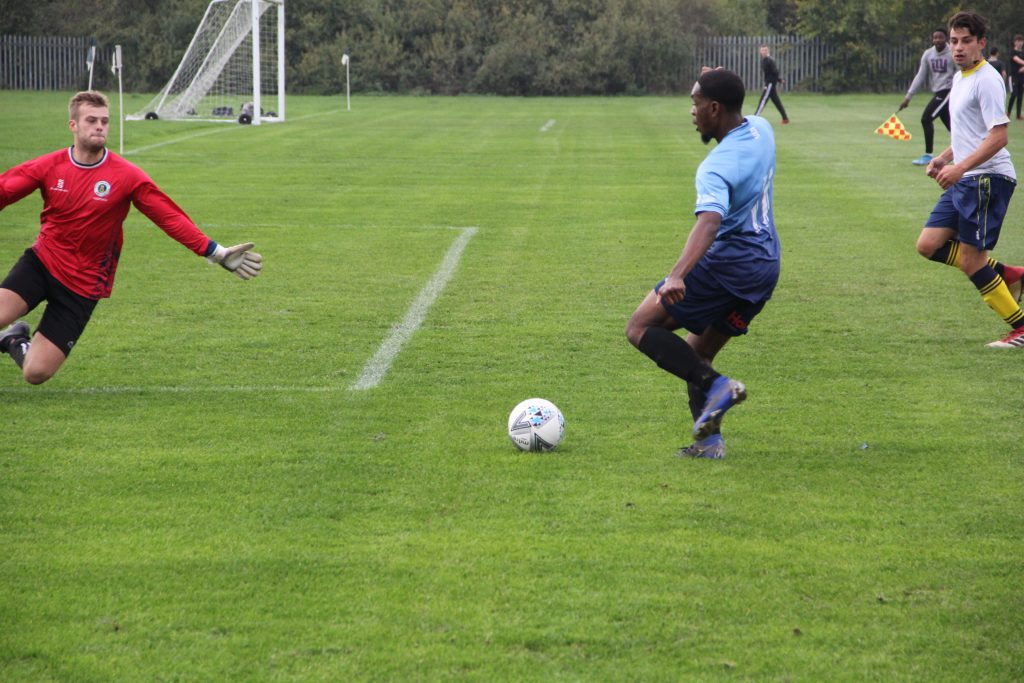 Unluckily for Kingston, Brunel responded only two minutes later as a scrappy goal-line clearance was bundled in from five yards out.
Apart from the questionable penalty decision, Kotting Mcmillan believed Kingston could have played better.
"We now need to get into the final third and start working on our attacking transitions and create some more chances.
"We did create quite a few [chances]. It's just a shame we didn't take them, but that's football," he said.
Cougars keeper Lewis Rock-Powell made a string of breath-taking saves throughout the game, including tipping a Brunel rocket shot over the bar with his fingertips.
Kotting Mcmillan also had high praise for his star shot-stopper.
"Lewis was unreal. He's pulled off four or five saves to keep us in the game, but one of them was one of the best saves I've ever seen in my life," he said.
Brunel implemented a highly physical game plan, putting pressure on Kingston to stop them playing their natural possession-based game and played long balls to their strikers.
As the first team fixtures were cancelled, Brunel fielded players from their first and second team which made it a much tougher game than usual.
Kotting Mcmillan added: "They made it difficult for us. They put lots of pressure on us to play the long ball. It's just a shame our first contacts weren't as good as they normally are," he said.
The result brings the second team back down to earth after the stellar start to their league campaign, winning their first two games 10-0 and 8-1 respectively.
Now Kingston can focus on continuing their dominance over the BUCS Division 6C and aim for a promotion to the next league, an ambition matched by Kotting Mcmillan.
"[We] just [need to] try and pick up the momentum after a flying start, we've got plus 17 goal difference in two games in the league. I want to continue to dominate games and win convincingly," he said.