A Kingston University hockey player who tried out for the English national team had to put his season on hold after breaking his foot.
Striker William Calnan, 21, was invited to trials for England and tried out last week, but only a few days later he broke his foot and will be out for six weeks.
"It's pretty frustrating, but other than missing a few games for my club Hamstead & Westminster it won't really affect me much," Calnan said. "Just a bit of time to catch up on some uni-work."
During the European Championship for under-21s in Spain this summer, where England placed fifth, Calnan was the top goal scorer of the tournament with 11 goals in five games. He said he thinks this is the reason he got invited to trials.
"It's a dream to represent Great Britain and England in an Olympics but I have only recently come to accept the fact that it may actually be possible," Calnan said.
The second year business management student has played for the under-21s since he was 18 years old. Before that he played for under-18s and under 16s, and is now hoping to play for the seniors.
He has played hockey since he was 11-year-old but cannot remember the first time he picked up a hockey stick. Both of his younger siblings also play hockey and have played for the England juniors.
"In my opinion the trials went well, but it's not important what I think, it's what the coach thinks," Calnan said. "I'm pretty optimistic whatever happens, but I'm rather impatient."
Calnan is not the only Kingston player in the under-21s team. Third year geology student Elliot Bullman, 21, has played for England under-21s for three years as a goalkeeper and like Calnan, Bullman has also played for the under-18s and under-16s.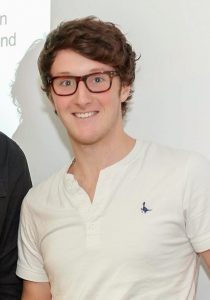 Bullman did not play the Euros since he was a non-traveling reserve but they both played together in Malaysia a couple of years ago in the Sultan of Johor cup. Bullman now plays for Teddington Hockey Club.
Bullman said: "Last season went very well. We trained hard with high quality training at Bisham Abbey National Sports Centre on a weekly, sometimes monthly basis. We had some good wins in test matches against Germany, Holland and Belgium."
Bullman is trying to get to trials for the England seniors and said he wants to become a professional hockey player, but that a degree is important to have something to fall back on.
Calnan and Bullman are a part of Kingston University Sports performance programme where they get help to balance their studies with their sports. By  getting free access to the gym, free physio and help to extend deadlines if needed.
Calnan is a striker and Bullman is a goalkeeper for England, but for Kingston they both play defense. There are already two good goalkeepers on the team and Bullman said he enjoys having a run around and is good at organising the defense. He pointed out that on important games he goes in goal himself.
"What I love about hockey is the speed of the game and I really like playing in a team where winning is a team effort," Bullman said.
Kingston men's hockey captain, Tom Banner, said: "It helps having their experience in the team since they have both been coached at quite a high level and can impart their knowledge and skill on us. It's good to have some unbelievable players that we can rely on. Will scores us a lot of goals and Elliot is an unbelievable keeper."