KU's budding filmmakers have a unique opportunity to showcase their work as Kingston International Film Festival (KIFF) is set to launch for the first time this summer.
The festival will be taking place on June 24-26 for three days of screenings, workshops and events.
With final submissions due by April 21, KU students are some of the talented filmmakers hoping to win prize money, ranging from £250 for the student short film category to £1500 for best feature film.
One of those getting involved is BA Filmmaking student Julia Marciniak, who said: "I believe it's a great opportunity. Kingston is such a diverse area, mainly because of the university, so I think it's a win-win. A chance to promote your short film and your culture."
With a category dedicated to students, it is hoped that KU's very own filmmakers will rise to the challenge.
Marciniak has encouraged her classmates to apply, saying: "I think the category is needed, as student projects tend to have a lower budget compared to independent productions and consecutively are not as advanced as other ones."
The festival will be exhibiting a variety of films and documentaries from around the world, with patron support from BAFTA award-winning Harry Potter director Mike Newell and Academy Award winning actress Dame Vanessa Redgrave.
"KIFF is a more practical, a more solidly founded and optimistic way of going forward for the film industry than the often ostentatious approach of other film festivals," said Newell at KIFF's press launch.
"The industry is crying out for a festival such as this, that is passionate about championing young, independent talent, particularly those starting out in the industry, to help create opportunities for talent that is too often overlooked."

Mike Newell
Marciniak added that KIFF comes at a great time for those in search of a promising film festival, saying: "It's the first year of this festival and gaining reputation takes time, so I'd say it should be easier to win this year than in five years, let's say."
KIFF will be taking place in theatres, venues and cinemas across the borough, aiming to support independent film companies and new talent.
"The festival is dedicated to providing a new, supportive platform to promote British cinema, in particular the small independent production companies that are the bedrock of the UK Film Industry," said KIFF's organisers on its website.
Supported by the Rotunda in Kingston, home to the Odeon cinema, KIFF has been given a studio space for working with students on various projects, hosting industry talks and Q&As relating to the film industry.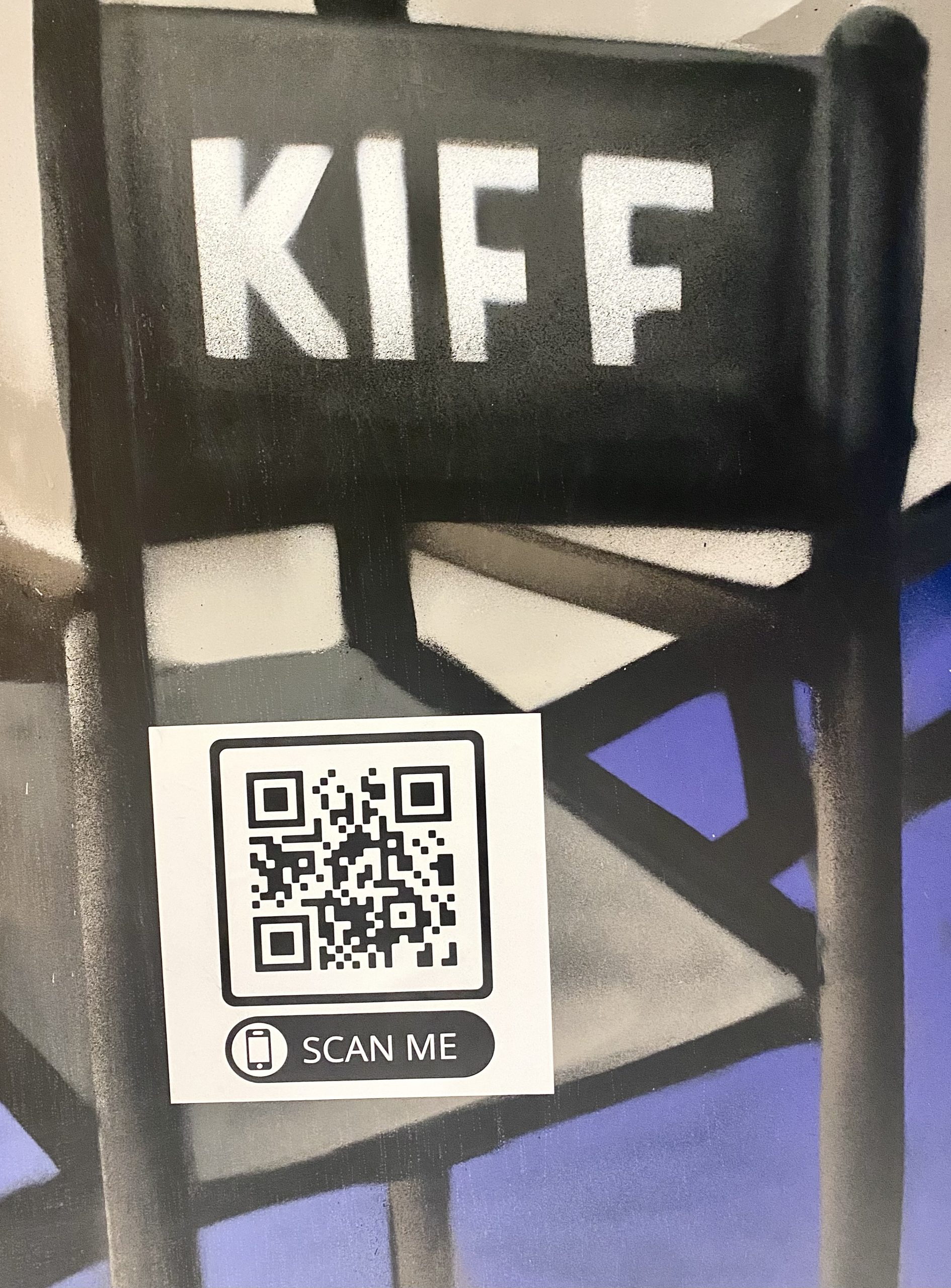 In celebration of the festival, a mural from local artist Sky High can also be found within the Rotunda.
Scan the QR code to learn more about KIFF. Photo: Eleanor Yates
Elsewhere, other festivals such as Emerging Filmmaker's Night (EFN) are similarly keen to hear from KU's filmmaking talent, highlighting the importance of students breaking their way into film festivals.
For more casual film enthusiasts, Kingston Film Society continues to show weekly films on the Knights Park campus.