Kingston – 10
Middlesex – 5
Kingston cougars men's rugby team got their season off to a winning start on Wednesday by beating Middlesex University's first team.
Despite the bad weather, the team's spirits did not dampen as they scored two early first half tries while their opponents were only able to score only a single try throughout – making the final score 10-5.
"I found out that we and our second team won both of our first league games today and it is a good positive start to the season," said team captain Baddadora Eskandari.
"I want to say congrats to all the boys, I am happy with their performance as their team captain," he added.
The tried came from Harry Brown and Sam Bristow very early on in the game, giving the Cougars the perfect start and setting them on their way to the win at their home ground in Tolworth.
Although the match commenced midday and started under bad weather, it did not stop a crowd gathering to support the teams, with many of the spectators shouting "I'd rather be a cougar than a slag" when Middlesex had the ball.
The coach of the Rugby team, who was coaching the cougars for the first time said: "Our team showed glimmers of continuity which puts us ahead for the next game, at the end of the day a win is a win and it is good to get that under the belt."
Kingston showed a strong defence throughout and battled hard to keep the ball throughout, although the coach did describe it as "a shame" that they couldn't keep their performance up for the full 80 minutes.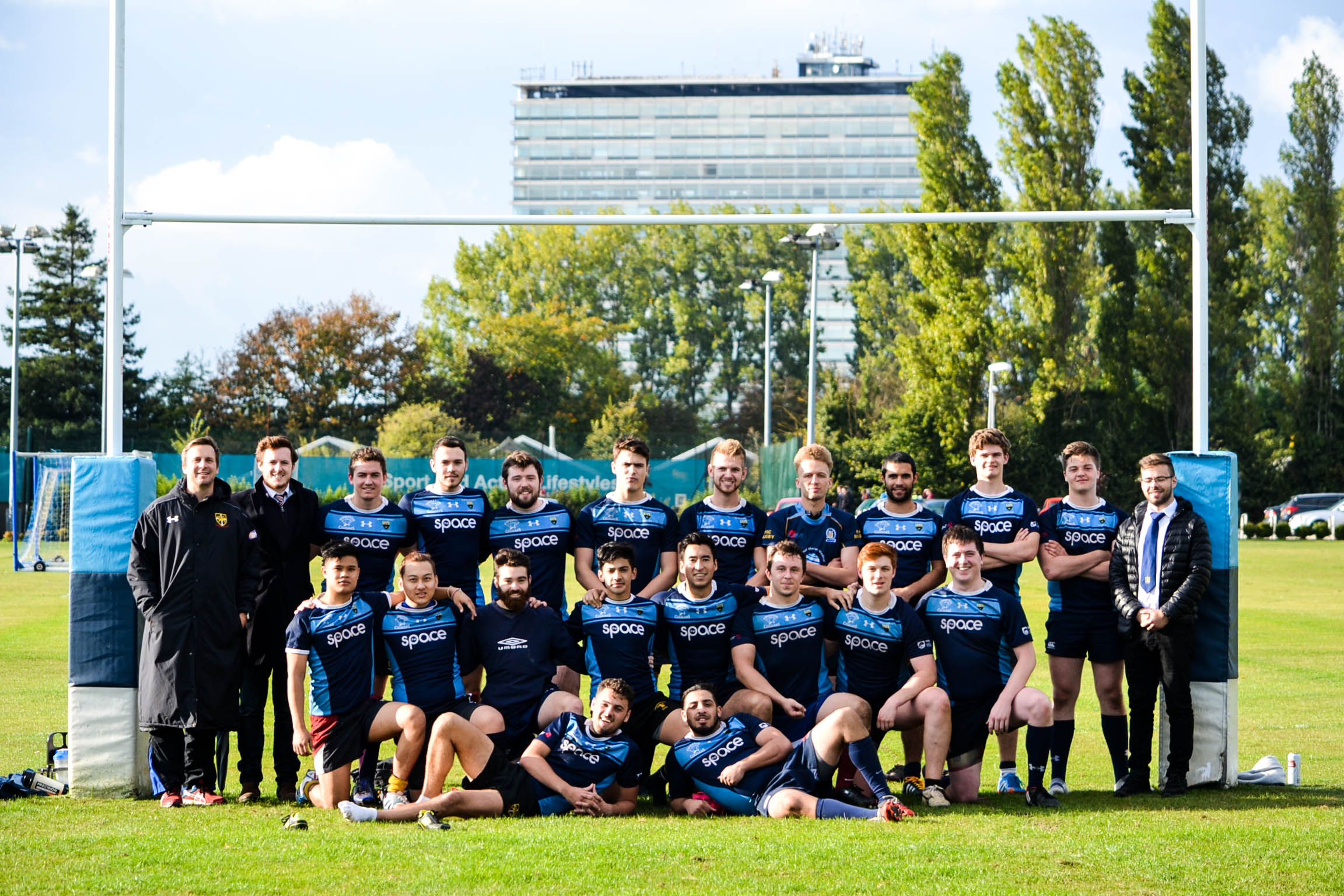 The president of the rugby team, Joe McAllister said: "It was a good win for the boys especially since it was the first game of the season.
"We had two good tries and this has definitely set the standard for next weeks game."
Although they lost to the Cougars, Middlesex gave the boys a "good game" according to the KU coach by having good control of their positions, which made the Cougars work hard.
Things got heated on the touchlines at one point when a former Kingston Cougar who was acting as linesman was confronted by the referee after he questioned his judgements.
"It's not your place to tell me how to referee the game," said the referee, before asking the Kingston coach to tell him to stop.
The match also saw three injuries and one playing picking up a booking, all which made for a lively match and ultimately successful start to the season for KU.
The team sit second in the BUCS South Eastern 4A league table after the opening round of fixtures.