It was a very quiet week for Kingston's teams this week with a lot of the clubs having the week off. Of those who were in action, only three came away with victories, while the men's basketball team received a bye into the next round of the cup.
Rugby Union
The men's rugby union first team lost their second game in succession after going down 31-27 to Reading University's thirds at Tolworth Court.
Kingston took the lead twice in the first half through Arif Muhammed and Noah Mackie tries before conceding three in the last ten minutes of the half to give themselves a mountain to climb.
Two excellent second half tries for Adam Nillson set up an exciting finish for the home team but they run out of time looking for the winner and now sit fourth in the league.
Netball
The women's first team exited the cup after a narrow 35-32 defeat to Reading. KU led after the first quarter but were unable to maintain their early efforts and were just pipped by the team from Berkshire in the final few minutes of the game.
The third team were also knocked out of the cup in the first round after being beaten 34-11 by University College London's seventh team.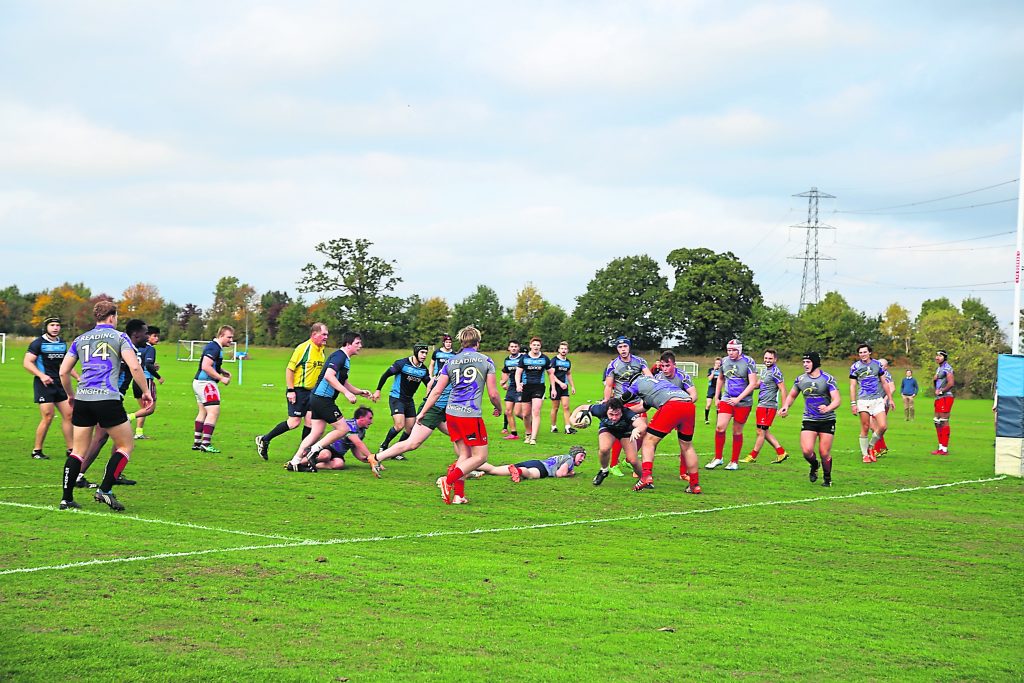 Story of the week
Kingston University welcomed BUCS futsal for the first time ever on Sunday and the team produced the perfect welcoming by beating Brunel 11-5 in a dominant performance.
The star of the show was undoubtedly Jurgen Kukeli who scored five goals and dazzled with his array of flicks and tricks throughout the game.
The team sit atop the BUCS South Eastern 2A League after two wins from two and next travel to St Mary's hoping to make it a hat-trick of wins.
Performance of the week
The women's volleyball first team got back to winning ways against St Mary's at the Kingston College Arena on Wednesday by beating the newly promoted team 3-1.
St Mary's were coming off the back of a very impressive 3-0 win over Portsmouth, while KU entered the game having lost by the narrowest of margins to Brighton last week.
The convincing two goal victory over St Mary's would have reminded the division that the Cougars will be strong contenders for the title this year.
Full KU Results-
Badminton:
London South Bank University Men's First Team 5 – 3 Kingston University Men's Second Team
Basketball:
University of Chichester Men's Second Team   Kingston University Men's First Team (Cup) (walkover win award to Kingston)
Kingston University Women's First Team 36 – 48 University of Surrey Women's First Team
Football:
University Campus Suffolk  Men's First Team 1 – 3 Kingston University Men's Second Team (Cup)
Kingston University Men's Third Team 1 – 4 London South Bank University Men's First Team (Cup)
Futsal:
Kingston University Men's First Team 11– 5 Brunel University Men's Third Team
Gaelic Football:
St Mary's University Men's First Team 21 – 13 Kingston University Men's First Team
Lacrosse:
Kingston University Men's First Team 5 –  24 University of Brighton Men's First Team
University of Brighton Women's First Team 24 – 5 Kingston University Women's First Team
Netball:
Kingston University Women's First Team 36 –  39 Reading University Women's Second Team (Cup)
University College London Women's Seventh Team (RUMS) 34 – 11 Kingston University Women's Third Team (Cup)
Rugby Union:
Kingston University Men's First Team 27 – 31 Reading University Men's Third Team
Volleyball:
Kingston University Men's First Team 1 – 3 London School of Economics Men's First Team
Kingston University Women's First Team 3 – 1 St Mary's University College Women's First Team