Kingston University men's futsal won the cup final, beating University of Portsmouth 5-4 with their winning goal in the last minute, meaning they won the double in their first season competing.
Kingston won the BUCS South Eastern 2A league on February 5 when they beat Portsmouth 10-2 at home and now they have added the BUCS South Eastern Conference Cup to their silverware, too.
In the final, Kingston made a comeback from 4-3 down, to 5-4, with Alejandro Bander Ruiz scoring the winning goal in the last minute.
Captain Ruben Pinto was ecstatic winning the league, overcoming problems like having Jurgen Kukeli sent off.
Captain Ruben Pinto said: "I am so proud. we had to manage so many things, the red card being goals behind, so many things to manage, and it was a final so a lot of emotions to manage as well but again we came out on top. It's a moment to be really proud."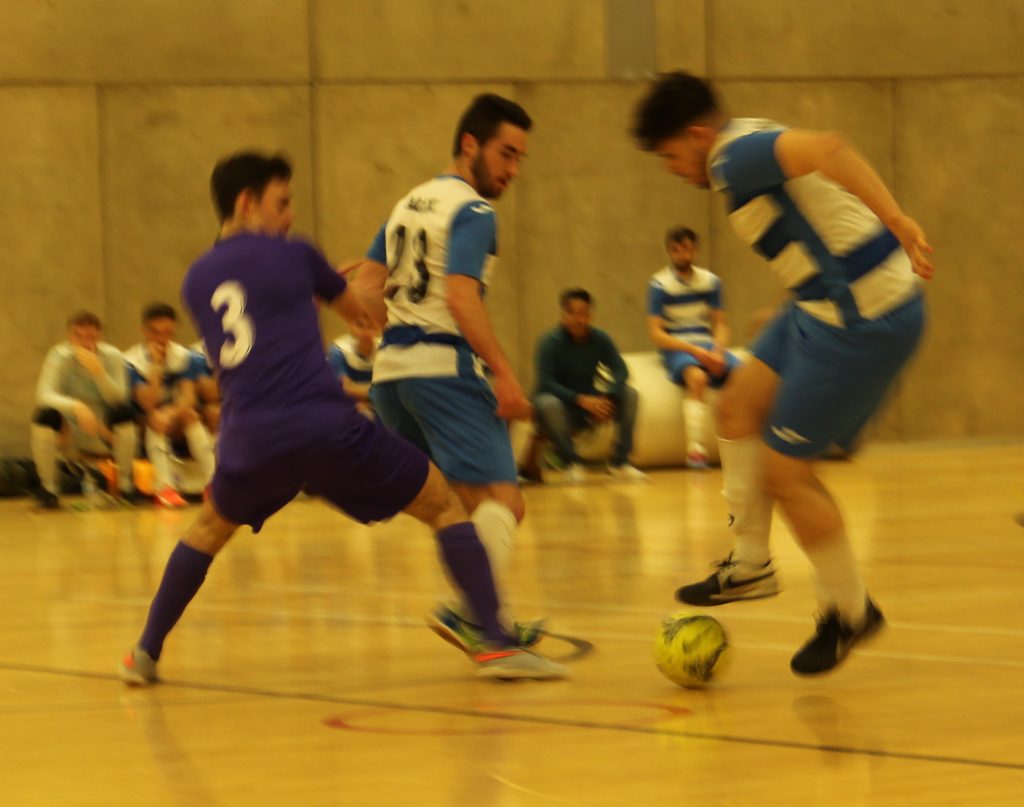 "That's amazing. We wanted to prove to Uni that we are capable of doing good things."
Bander Ruiz scored a hatrick for Kingston, and Nas Mansouri and Ali Dabaiba both scored one.
Portsmouth opened the scoring early on, smashing a shot into the top hand corner but Mansouri equalised, when he turned with the ball, cut inside and launched a powerful shot into the top right hand corner.
A harsh tackle led to a brawl between the two teams that resulted in one of Kingston's best players, Kukeli, losing his cool and getting sent off.
In the second half, Bandera Ruiz smashed a shot high into the top left hand corner to put Kingston ahead for the first time.
Kingston's keeper Youssef El Hana leapt into action to save a shot from a one-on-one opportunity but Portsmouth managed to convert the rebound, chipping El Hana on the ground.
He redeemed himself later, knocking the ball away from danger when a Portsmouth striker was through on goal, and moments later Kingston went ahead again.
Bandera Ruiz held the ball up and layed it off to Ali Dabaiba on his right, who placed his low, first time shot into the corner, beating the keeper, to make it 3-2 to Kingston.
Portsmouth equalised with a long shot and then led 4-3 by scoring a volley, and then they were granted a penalty when Kingston committed their tenth foul.
But El Hana kept Kingston in the game, saving the low, powerful penalty with his knee.
With only five minutes left, Bandera Ruiz equalised, with a shot that seemed to have come out of nowhere.
From the left wing, he launched a powerful, low shot that was sent straight into the bottom right hand corner before Portsmouth's keeper, who was rooted to the spot, had any idea what happened.
Bandera Ruiz then completed his hatrick in the last minute for Kingston to win 5-4, when he turned and smashed a shot into the top right corner, once again, giving the keeper no time to react.
Kingston's coach, Gideon Jackson, was so glad to win the double and said that by doing a futsal coaching course, he has been able to help his team more.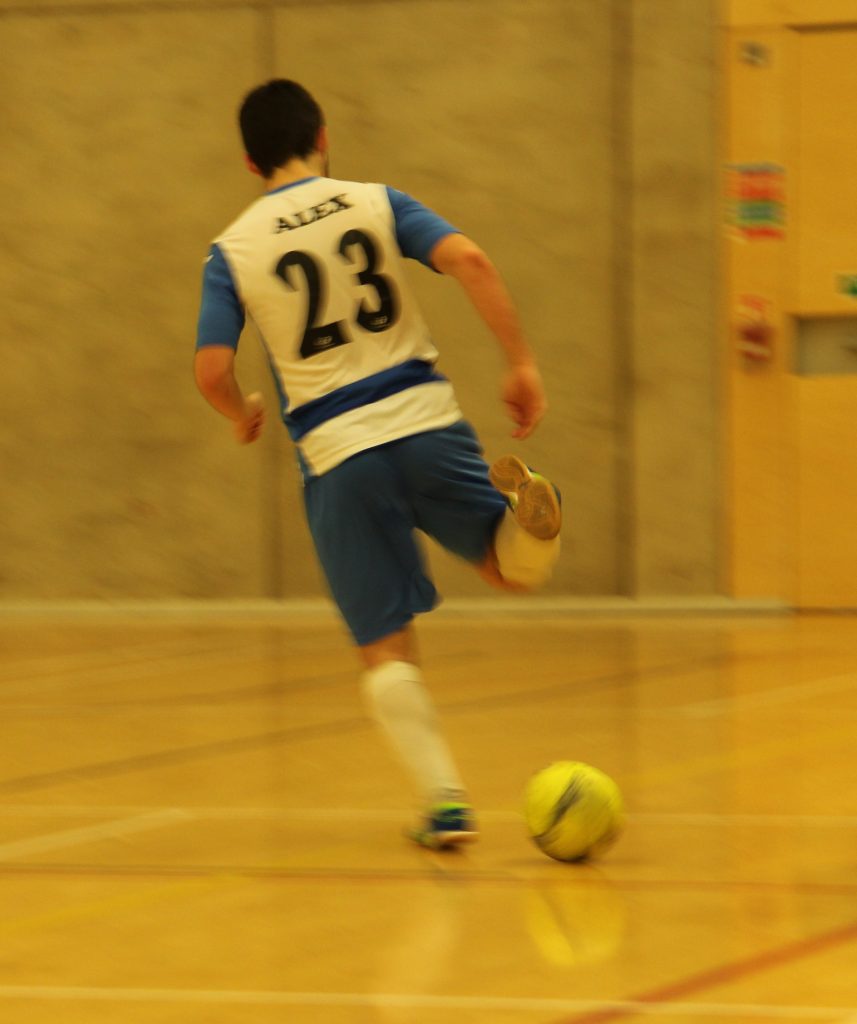 Coach said: "I'm over the moon, I really am. I think it's unbelievable.
"For me it was a bit of a project and I'm in the middle of doing some qualifications at the moment so the fact that I had this opportunity was great and it meant I could try out some of the things that I picked up while being on the courses. I'm very passionate about futsal."
It's been the perfect season for the team, winning the double and winning all 12 of their games, scoring 99 goals in total.
Jackson said: "I've enjoyed it. It's been brilliant. I'm super proud but if it wasn't for Ruben (Pinto), Josh (Emmanuel), Youssef (El Hana) driving it at the beginning, the backing of the Uni, the backing of the Surrey FA at the very beginning, none of it would've happened.
"I'm just really appreciative of all those people and it was a culmination of lots of people coming together.