A Kingston University graduate who was on BBC talent show Let it Shine earlier this year is now seeing  success in musicals and releasing an EP.
Anthony Sahota, 23, got through to the live finals in BBC's Let it Shine in February, before landing a role in Phizzical productions' Bring on the Bollywood and toured the UK performing.
"It was an incredible tour, we were in 12 different cities and did 72 shows," the engineering graduate said. "The reception we got was amazing and it was an incredible experience in terms of performing and acting."
His role in Bring on the Bollywood got him shortlisted as Best Newcomer in the Asian Media Awards in October 2017 and even though he did not win he was still honoured to be a runner up.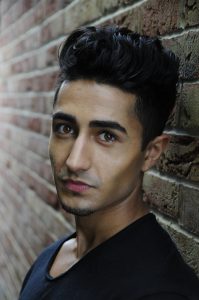 "What people don't realise is that the award is massive, it supports media and radios and celebrates the excellence of British Asian culture in media. It's something to be really proud of," Sahota said.
This Christmas Sahota will be back on stage, this time as Peter Pan in this year's Pantomime in Chesterfield.
Accompanying him on stage are Sam Attwater from EastEnders as Captain Hook and Kelly Young from Liberty X as Tiger Lily.
His last role was as Aladdin in a week long production during November in Dubai.
"They just called me up and I got the role. I was very pleased and it made my day," he said.
This month Sahota will release an EP called My Road, which will be available on all musical platforms and he hopes it will be played on radio.
"The EP is kind of a showcase of what I have been doing and experiencing this year," Sahota said. "It's very RnB dominated, but still very mixed since I want to show the different styles I can do."
2017 has been a big year for the Kingston alumni and he reveals that the success will continue on into the new year.
"I have another project in 2018 but I can't really say what it is. I really want to but I can't," he said. "All I can say is that it includes the whole world and the BBC."