Britain has been branded Western Europe's most overweight nation, with 63 per cent of adults tipping the scales. 
With Mexican Monday and Two For Tuesday – students across the UK often find themselves piling on the pounds.
However, Chris Ulus, a 19-year-old first year pharmacy student, weighed just under 22 stone when he began losing weight after results day in 2015.
"I remember that day like it was yesterday," said Chris. "I remember sitting down at a Turkish restaurant, everyone was eating but I didn't as I was so upset. And eating was a hobby.
"When I say I failed, I really fucked up. When usually I was one of the smart kids. That's why when people said I was fat during GCSEs, I'd say but my grades are good so it's fine."
Ulus was clinically obese with 40 per cent body fat when he decided to change his lifestyle. Being 6ft 1ins, he is now classed as healthy weighing 13 stone.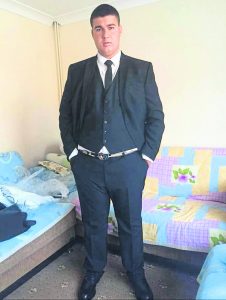 From September 2015 it took Ulus seven months to lose the excess weight. By dieting, exercising and cutting out fast food.
He has since passed his A levels in biology, chemistry and maths finishing the courses with BBB.
"I had to sacrifice KFC Fridays," he said. "I used to eat five meals a day and at lunch I would have heavy meals like chicken and chips. It was very difficult and I was hungry the whole time but at this point I had enough of food. I wanted change."
Ulus dropped to 12 stone during this summer but felt 'too skinny' so purposely gained weight.
"My mum was away so I wasn't eating much, it was an unhealthy loss from 13 stone to 12 stone. I went overboard a bit."
Ulus explained how "very tempting" it is to become "obsessed" by weight loss. He often would weigh himself in the gym after a workout and bought a set of weighing scales.
"I am still a bit obsessed about my sides, my hips stick out a bit, but everyone's got something."
He has now stabilised his weight by changing his exercise routine from cardio to muscle building. "I didn't have abs until this September which was so random. I remember looking at the mirror and thinking what the hell, are those abs?"
Ulus, from Hackney, said he had always been overweight but during his college years was when he put on more weight and became obese. He was often taunted by friends and family members for being overweight.
"The indirect words from like an uncle or an aunt at the dinner table saying 'don't eat that or 'you're fat' in front of everyone affected me. When I was fat I was still a funny guy so I was still loved, but inside I felt unhappy and insecure."
When he was overweight Ulus said he hated exercise. He especially loathed participating in events at school sports days.
"There were times when I went swimming and I would cover myself with a towel," he said.
"I'd always be last and people would give the patronising look at me saying 'well done you can do it'. That stuff doesn't bother me anymore because now when I see those bullies I just smile because I'm doing well and I'm probably more healthy."
Ulus often posts on his Facebook profile about his weight loss journey. He has uploaded several before and after posts which received a big reaction from his Facebook friends.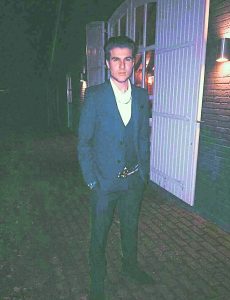 "When I hit 100 kg (15 st7 lbs), officially losing 35 kg (5 st 7 lbs) all my friends were shocked. I put up a Facebook post and wrote 'no comment'.
The support and love I got was outside of this planet. Imagine, suddenly, girls that don't even recognise start to flirt with you."
Ulus aims to continue with his healthy lifestyle but doesn't plan on losing any more weight. He is more relaxed now with his routine, adding: "There's nothing more to do after gaining abs."