Kingston University Women's Tennis drew 6-6 with Roehampton University's 2nd team in an away match last Wednesday.
This was the second draw between the two teams this season, with the first back on 30th November 2016.
Two points were awarded for each match won and there were four singles matches, of which Kingston won two and lost two, and two doubles matches, where Kingston won one and lost the other.
KU's Captain Lucy Carpenter said: "I think it shows that both teams are very well matched. Although a win is always preferable it is still a very good result to draw."
Even though the players admitted to being cold and hungry, Carpenter would not just blame the weather.
"Although they weren't ideal circumstances everyone still played really well," she said.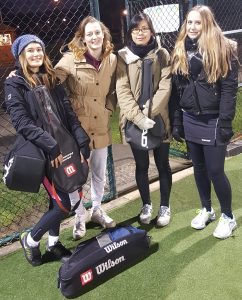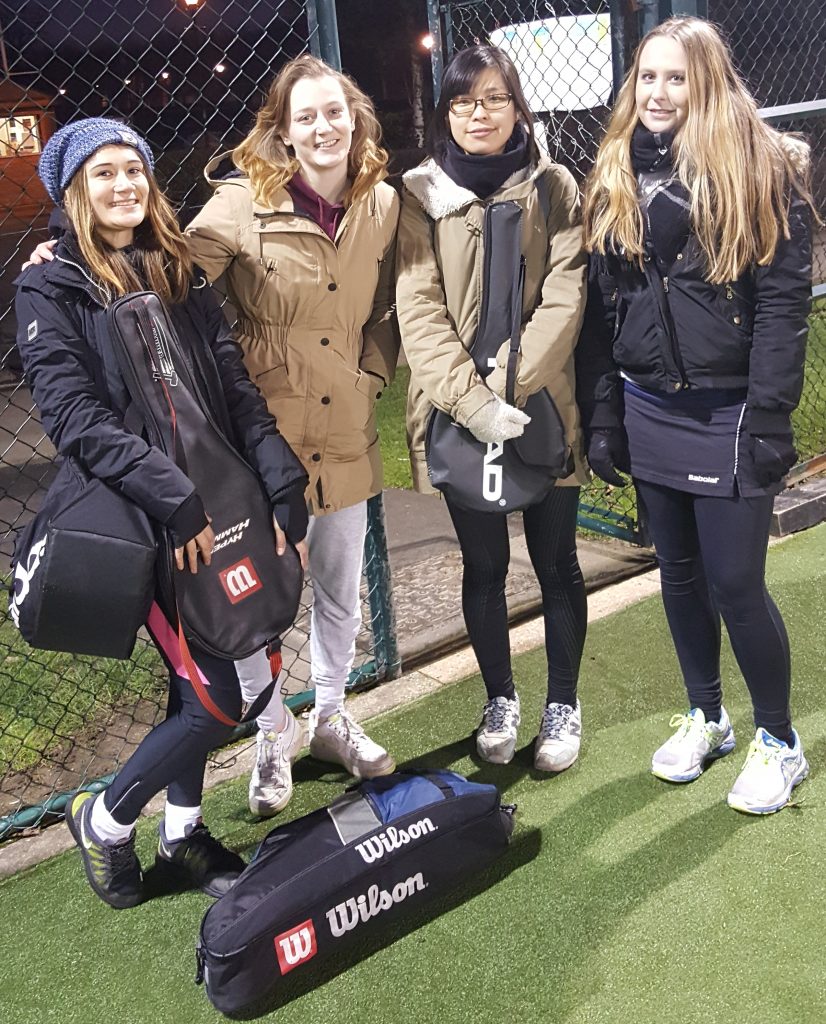 In Carpenter's doubles match she partnered with vice captain Roos Van Pinxteren.
After winning the first set 6-3, they lost the second set 6-4 but won the last set 13-11 in a match that Carpenter called "intense".
Carpenter, who has been playing tennis competitively for about 6 years and is a trained tennis coach, said: "We made it harder for ourselves than it should've been.
"It should've been a lot easier than that but I think a lot of things combined meant things didn't work as well as they should've been.
"I don't think it was harder than expected. I think we were just making a lot more errors than we should've been."
After starting strong, Van Pinxteren said that she made unforced errors, but that she and Carpenter had collected themselves.
She thought they then became cocky and started giving away points and was annoyed at having to play a tiebreak.
"We did come back from 5-2 to 5-5 in the end but that wasn't a very good set. I'm not sure what happened there. I think maybe we got a bit too cocky or something, like oh yeah we've got this, and then it turned around.
"And obviously the stressful moment is always the tiebreak. We were really pissed off we got into a tiebreak because it shouldn't have happened, especially because we got back to 5-5."
Since it was getting dark and it was towards the end of a long match, Van Pinxteren was finding it hard to see the service lines and asked for the lights to be turned on and, once they were, they turned around the 10-11 scoreline and won 13-11 with Carpenter scoring the winning point.
"I couldn't really see the service line anymore so I couldn't tell if the ball was going to be in or not."
"I sort of immediately went, can we please turn those lights on, I couldn't see and then we got back and saved the point, kept us in the match."
Despite this being the first time Carpenter and Van Pinxteren played a doubles match together, Van Pinxteren thought they made a good team.
She said: "I know my strengths and my weaknesses and I think Lucy knows hers. The thing is we've never played together and it's always sort of finding your game together.
"I know I'm really strong on backhand so that was sort of a given. [She'll take] forehand and I'll take backhand.
"I think we do well together. I think if we had trained together, it would've gone smoother but for what it was, it was a bit of a training session for us as a team but I don't think we'll be in this scenario very often."
In her singles match, Carpenter thrashed Roehampton University's Captain, 6-0, but was very modest about it.
She said: "I was just feeling on top of my game. I played well."
Van Pinxteren lost her match 3-6, 0-6 but she said it was her first singles match she'd played in nearly 10 years and she put all her effort into it.
She said: "You saw me run. I fought for every point. I was kind of proud of myself."
In the other two singles matches, Haruka Abe won 6-0, 6-2 and Georgina Brown lost 5-7, 1-6 and in their doubles match together they lost 4-6, 7-5, 4-10.
The KU Women's tennis team remain third in the table but now with 5 points to their name.
They will be playing away next week on Wednesday 25th February, against the School of Oriental and African Studies Women first team.