The University and College Union (UCU) will hold a national meeting on Friday to discuss what action will be taken following the result of a ballot last week.
UCU members voted for a strike, or actions short of a strike, in protest against their pay and working conditions.
Seventy per cent of voters were in favour of strike action, and 92 per cent for actions short of a strike. Actions short of a strike could for instance be a work-to-rule, which is the practice of working to the strictest interpretation of the contracted rules in order to cause a slow down.
Other job-actions short of a strike could include refusing to do unpaid work during evenings and weekends.
The UCU's demands are fourfold: better pay, reducing the gender pay gap and that of ethnic and disabiled staff, reducing the number of staff on casual contracts and reducing the workload of lecturers.
Reacting to the news, Lara Said, a first year pharmacy student, said: "I think it's quite unfair on the lecturers. Obviously they've been put under a lot of pressure and stress from the pandemic and I feel like they need to be recognised for their hard work and contribution to the uni."
Amr Ali, another pharmacy student, said: "I think all lecturers should be treated equally because they put the same amount of effort in, and they all should be rewarded the same outcome regardless of anything like race or beliefs."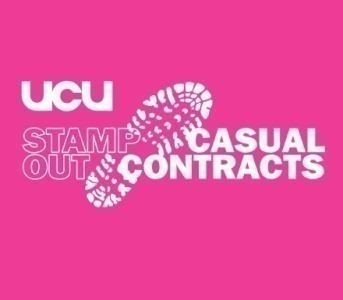 The University and College Employers Association, or UCEA, which represents universities, said: "It is very disappointing that UCU continues to encourage its members to cause disruption for students through potentially damaging industrial action."
Some students are worried potential strikes may disadvantage them. "I feel like it's quite unfair to take charge on students when [lecturers] could take it out on the people who aren't treating them as they should be treated," said Said.