String runs taut from the ceiling, cast around the chairs in the stalls as though Aragog himself had been let loose to weave his colossal web shortly before.
Niamh Cusack (My Brilliant Friend) throws herself onto the stage, wrapped in this same string.
She is followed shortly by Shannon Hayes (Ted Lasso Series 1 & 2, Apple TV) who binds her tightly to the set, winding in and out of the small but significantly placed props which fill the space, before finally freeing Cusack with a pair of garden shears.
The two actors share between them all the roles of Colin Teevan's seven-part monologue cycle, loosely based on the writings of Euripides. Telling the stories of seven characters –  Persephone, Hypsipyle, Medea, Alcestis, Phaedra, Creusa and Demeter – Cusack and Hayes guide us through the classical mother and child stories in the context of modern Britain.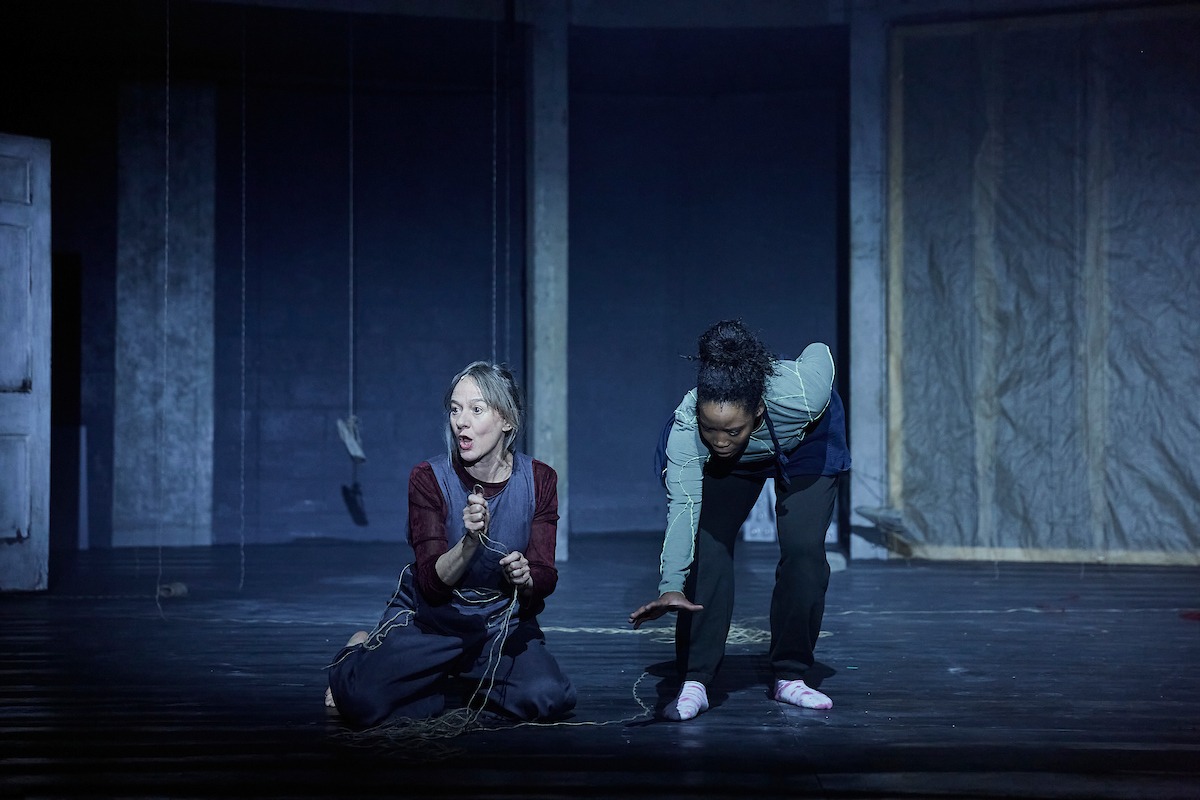 Moving between the seven scenarios in 80 minutes was no mean feat for Cusack and Hayes, who were charged with embodying men, women and children and also responsible for manoeuvring the set, as well as navigating their way round the walkways above the stage.
The script was beautifully written and staged incredibly imaginatively. The use of space, lighting, sound and projection was brilliantly creative and essentially layered the piece. The two actors were on top of their game, adeptly portraying the different characters and working within the physical nature of many aspects of the production.
There were, however, some over exaggerated attempts at bringing the works of Euripides into the 21st Century. Cusack's comical portrayal of Pierce Brosnan in Teevan's take on the story of Alcestis seemed painfully out of place and unnecessary. The political joke later in the piece also broke the fourth wall and snapped the audience away from this otherwise perfectly absorbing piece of theatre.
The world premiere of Colin Teevan's The Seven Pomegranate Seeds is on at the Rose Theatre until November 20 2021 and is most definitely worth a watch.