With the capital's nightlife finally back in full swing after an 18-month disruption due to the pandemic, students could not be happier to get back to the clubs, arguably a key aspect of the university experience. But after the fun is finished, an all-important question arises, how am I going to get home?
As a woman, I always have to plan and calculate my route home and I am sure others can relate to the safety precautions I have to take.
If I am getting an Uber I do not think twice when I share my journey and vehicle number plate with a friend. It is normal for me to board a train carriage with the most amount of people in it, knowing the British Transport Police number to text if I witness or am a victim of sexual harassment (61016 for those that don't know it). I know the exits of my most frequently used train stations off by heart and using well-lit routes home are second nature to me.
But there is one glaring omission here.
The night tube used to be an easy option but the Transport for London (TFL) service has been halted since March 2020 when the first national lockdown was announced.
The night-time trains would run on Friday and Saturday nights on selected lines including the Central, Jubilee and Piccadilly. There would also be many TFL staff deployed at hotspot stations to ensure safety and make sure everything was running smoothly. This would give me and many other female students a safety net of knowing there was a way to get back home after going out in central London.
A petition started by Ella Watson to reinstate the night tube on women's safety grounds reached over 100,000 signatures meaning it had to be discussed in parliament and last month it was announced that the service would return but only on the Central and Victoria lines.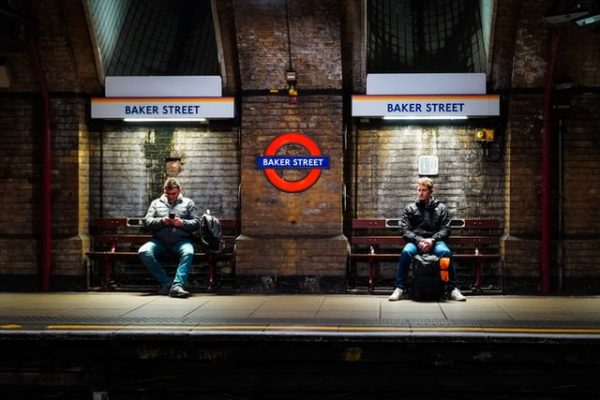 Despite this small victory, the Rail, Maritime and Transport union (RMT) has announced a series of strikes against the revival of the once-popular transport system, jeopardising the planned comeback date on November 26.
With no way to get home, many have no option but to wait for the first train in the early hours of the morning after a night of clubbing.
This creates a breeding ground for further tragedies as happened to Sarah Everard and Sabina Nessa to happen again. Despite the Met constantly reminding the public that London's streets are safe for women, a survey by YouGov found that a quarter of women do not feel using TfL services even in the day.
This has left many Londoners resorting to using expensive Uber's. However, the popular taxi company which is already not a student budget-friendly option has recently announced that they will be hiking prices up by 10% in Greater London due to a lack of drivers.
The safety of Uber was called into question last year when TfL initially refused to renew the ride-hailing company's licence to operate in the capital because of historical failings.
Despite TfL's recent campaign to stamp out sexual harassment on public transport more needs to be done to tackle women's safety, especially at night.
Female students should be able to enjoy the nightlife London has to offer without the constant worry of how we are going to get home safely without breaking the bank.
Additionally, a discussion needs to be opened about why London's night public transport system is so limited especially in areas that don't have tube stations like Kingston. Other major European capital cities such as Madrid, Paris and Berlin all have well-established night-time train services, so why is this not the same for London?