Wait, hold on! Is it the third week of November already? I guess Instagram must be glitched. Where have all the shameless excuses of mustaches gone?
This absence of bum fluff has left me wondering, was Movember a countable movement, campaigning for the awareness of men's health, or simply just another fashion trend (see the man bun)?
Let's go back to 2013, a glorious year for facial hair. Both teen and man were flaunting their brawny peach-fuzz, and November hadn't even started.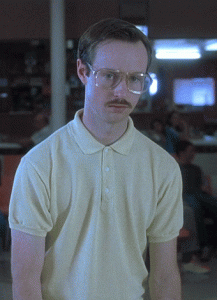 As soon as November hit social media was bombarded with hashtags like #Moustache, #HandlebarMoustache, #Mo, #Tash #FacialHair, ultimately spelling #LikeThisPicturePlease!!!
Fast forward to 2015 and Nothing. Not even a street vendor doing his best Soup Nazi imitation. Have we cured men's health, was maximum social awareness made, or do we just not care for moustaches anymore?
Come 2016, moustaches will be a thing of the past. Charities will be thinking of new ways to become viral (watch out for teens sporting mullets)
Putting my inability to grow facial hair aside, the notion of not shaving for a month (be it for a seemingly good cause) seems to be draped in vanity.
You don't see woman uploading pictures of their hairy legs, begging for likes. Why, because sex sells and hairy legs aren't sexy.
That's not to say everyone with facial hair is a narcissist (believe me if i could grow a beard i'd let that mane hang gloriously to the floor), I'm just simply saying Movember has become nothing more than a social trend… Well a dying one at that.
The facts speak for themselves. Last year's Movember raised £3m less than the previous year, probably because everybody spent their money on buckets and ice cubes.
If you're like me and can't grow facial hair, you can join me for Tay. Let's raise awareness for Taylor Swift and listen to nothing but Taylor Swift for the month of May. We can wear matching Race For Life bands too!
All joking aside, the awareness of men's health is great and there are plenty of ways you can get involved. Be it growing a #Tash, or running a sponsored marathon.
There are still two weeks left of Movember to get your #TashOn.
If you would like to get involved, register at https://uk.movember.com/