Last Friday, Taylor Swift released her highly anticipated album, Red (Taylor's Version), a rerecording of her critically acclaimed album, Red, which was originally released in 2012.
The Grammy award-winning artist is currently on an on-going mission to regain ownership of the masters of her earlier music.
Swift thanked her fans last Friday for inspiring her to reclaim her music: "It never would have been possible to go back and remake my previous work, uncovering lost art and forgotten gems along the way if you hadn't emboldened me. Red is about to be mine again, but it has always been ours. Now we begin again."
Red (Taylor's Version) is the second rerecording in Swift's project, following on from her first rerecorded chart-topping album released this April, Fearless (Taylor's Version).
Since the album's release, Swift has smashed countless records, including breaking the record for the biggest single day streams for an album by a female artist in Spotify history with 90.5 million streams.
Swift's masters were sold by her former record label, Big Machine Label Group, to media company, Ithaca Holdings, despite her objections.
Instead of accepting the loss of her masters, in August 2019, Swift announced plans to re-record nearly identical covers of her first six albums in order to regain control of her catalogue and musical legacy.
In an Instagram post, Swift wrote: "Artists should own their own for so many reasons, but the most screamingly obvious one is that the artist is the only one who really knows that body of work."
Kingston School of Art is home to almost 3,000 talented art students, ranging from fine art and creative writing students to dance students and filmmakers.
These students create and express their emotions, feelings, ideologies and goals through their artwork.
Second-year illustration animation artist, Lucy Daniell, expressed how she felt about the art she creates: "I think of my art as craft and craft as art. It is important to me as a means of self-discovery… finding out new stuff about myself and how I work."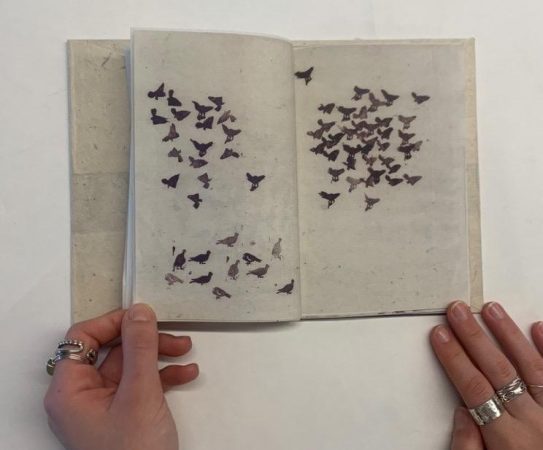 Swift has made it clear throughout her career that art is valuable and that artists deserve to be recognised and paid for the art they create.
Daniell agreed with this: "The value that art has in our culture is so frequently underestimated. So much of art making is a labour of love, so it is essential that artists are paid for their work and paid an amount that represents the time and also the materials that go into it."
The singer-songwriter continues to stand up against the imbalances in the music industry and shows no signs of slowing down.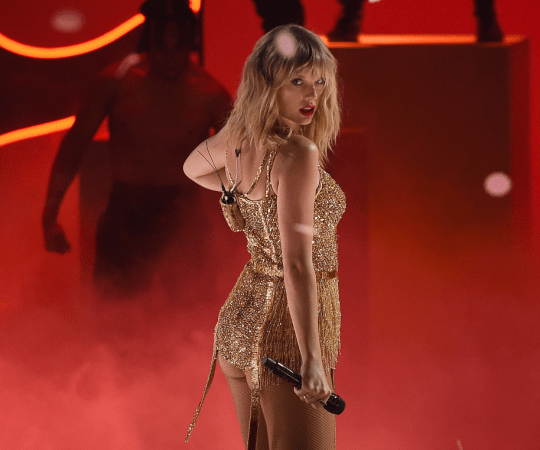 Taylor Swift performing live. Photo: Frank Micelotta on Rex Shutterstock
Fans wait eagerly as Swift still has four more albums left to re-record and release to complete her catalogue.
Daniell believes Swift's efforts "emphasise the effort that goes into making art in the first place and therefore how important it is that artists own their work.
"It also highlights the the problem with the power imbalance between artists and the industry," she added.
Whatever comes next for Swift, it is clear that she is setting an impressive precedent for artists to follow.