BEING A student alone is enough to drain your bank account of all spare cash, but combine that with being a woman and you could see your available balance fall even lower.
"Why?" You ask, full of bewilderment and slight fascination; because of the pink tax.
Pink tax refers to the extra amount of money women are charged for certain products and or services in comparison to men. Now, this process is one that has been ongoing for quite a while in the modern world and surprisingly one many women, and men, at Kingston University are unaware of.
Here is an insight into how much women have been spending on essential products and ways they can avoid the pink tax, and how men can find out why they should count their lucky stars.
When it comes to packaging, we often look at it as a container to hold the product we desire to purchase rather than realising that it also counts toward the price.
Pretty packaging like the Nivea Stress Protect Anti-Perspirant Deodorant which comes in a feminine white and blue can cost £1.43 per 100ml whereas the male version of Nivea Stress Protect in a masculine black and blue can cost £1.32 per 100ml.
Laura Coryton, leader of the global movement 'Stop Taxing Periods' campaign, said: "Sexist pricing isn't just annoying – it's damaging. It tells women that they deserve to pay more for their goods simply because they are women. Penalising anyone based on their gender is sexism and the sexism we fight within the UK has become systematically entrenched in many everyday aspects of our lives."
Coryton said pink tax is a huge problem and that any form of sexism needs to be eradicated for women to feel fully accepted in society as sexist pricing only further alienates them from the political and financial world.
This shocking revelation is not new, however most Kingston students are oblivious to it.
Third year pharmaceutical science student, Reema Shiblaq, 20, was shocked to realise she had been spending much more than men during her shopping sprees and said: "That is the craziest thing I have heard, we should be charged equally. Regardless of whether we buy more products, women need more things."
Women buying more products has been listed as one of the reasons they are charged more. Many companies know women will buy much more during one visit to the shop in comparison to men.
One of the best ways for university students affected by the pink tax to save money is by using male products.
Male products like the ten pack of Gillette Blue II razors is 13p cheaper than a four pack of the Gillette Simply Venus II. Why not consider that the next time you pop into your local Superdrug?
Justine Federici, an environmental management student, said: "I actively seek cheaper alternatives when I go shopping. I definitely do not buy women's razors, I always get the generic body wash rather than the ones specifically made for women as it is all the same. All the products are manufactured in exactly the same way so the main way to change it is consumer pressure and voting with your money."
Men around Kingston campus were, not surprisingly, also unaware about their secret blessings every time they go for a quick stroll down Kingston high street.
Biological science student, Dan, said: "I think pink tax is stupid, women should have equal rights as they are pretty much the same products. Supermarkets do things like this because they know there are certain items essential to women, so they will definitely get their money."
Dan was not the only student who figured this out. Second year environmental science student, Trish Nowak, 32, said: "There have been times where I have come across quite a few sections in the shops that are priced higher for women than men but I did not realise until I went to buy boots and saw mine were £10 more than men who had bigger sizes.
"Surely you would think that their boots would cost more as they use more material so the production cost would definitely be higher."
The gender pay gap has also been a big issue since women joined the working world. If this huge gap was not enough to have women struggling with finances, the pink tax is the icing on the disproportionate cake.
Foundation year environmental science student, Kailesh Ira, who already felt strongly about the pink tax, said: "I think it is gender inequality in plain sight. Women should not be paying more especially with the gender inequality in regards to what they earn compared to men so why should they be charged more? It's absolute inequality and injustice."
Rather than just looking for cheap alternatives, it is important that all Kingston University students actively try to change what is happening in our current society.
"There needs to be pressure on the government to create change and an external body that regulates and compares different prices. They must also educate women on where they can shop, where it is ceaper to go as not many people have the time to compare supermarket prices," said Ira.
Examples of products with sexist pricing
Women: Tom Ford – Black Orchid perfurme – £75 at Net-a-Porter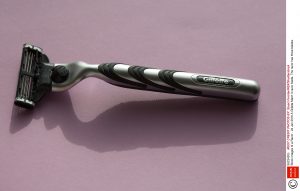 Men: £64 at Mr Porter
Women: BIC Cristal for Her Ballpoint pens – £2.99
Men: BIC Cristal Medium Ballpoint pens – £1.69
Women: Gillette Venus Embrace Five Razor Blades – ASDA – £12.00
Men: Gillette Blue II Slalom Plus Disposable Razor, Eight- ASDA – £2.00
Women: Gillette Satin Care Pure & Delicate Shave Gel – ASDA – £3.50
Men: Gillette Series Sensitive Shave Gel- ASDA- £3.00