A man convicted of the manslaughter of a Kingston University student died in a jet skiing accident in the Bahamas, an inquest was told.
Jordan Mayers, 29, suffered a fatal head injury while on a family holiday in 2016, ten years after he stabbed to death 19-year-old student Emmanuel Odunewu at a bus stop in Lewisham, South London on November 28, 2006.
Southwark coroner Dr Andrew Harris said: "They rented jet skis for 30 minutes and instructions were given. Jordan's cousin, Samuel Joshua, slowed down and Jordan reached him. Samuel was stationary.
"Given the rainy conditions, Jordan drove the jet ski towards Samuel but it did not stop and he collided with the jet ski. He was assisted by two tourists but could not be revived."
Mayers was initially sentenced to a minimum of 16 years imprisonment for the murder of the Kingston University sports science student but the court of appeal later reduced the sentence to 10 years for a manslaughter charge instead.
Mayers, who was just yards away from a police station when he stabbed Odunewu, pleaded guilty to manslaughter in 2009 and was studying a business management university course at the time of his death.
Odunewu was knifed in his neck, ear and face after being challenged to a fight, something Mayers latter attributed to mistaken identity.
Nancy Odunewu, Emmanuel's mother and a reverend, said in 2007 that she was prepared to forgive Mayers for killing the Kingston University student.
She also launched the Emmanuel Odunewu Memorial Foundation which through support and a mentoring programme, aimed to stop young Londoners from turning to crime.
During the initial sentencing hearing in 2007, Ms Odunewu said: "He was full of life, extremely intelligent and always worked hard to achieve his goals. Throughout his life Emmanuel was always a tower of strength to me, he is missed terribly by the family."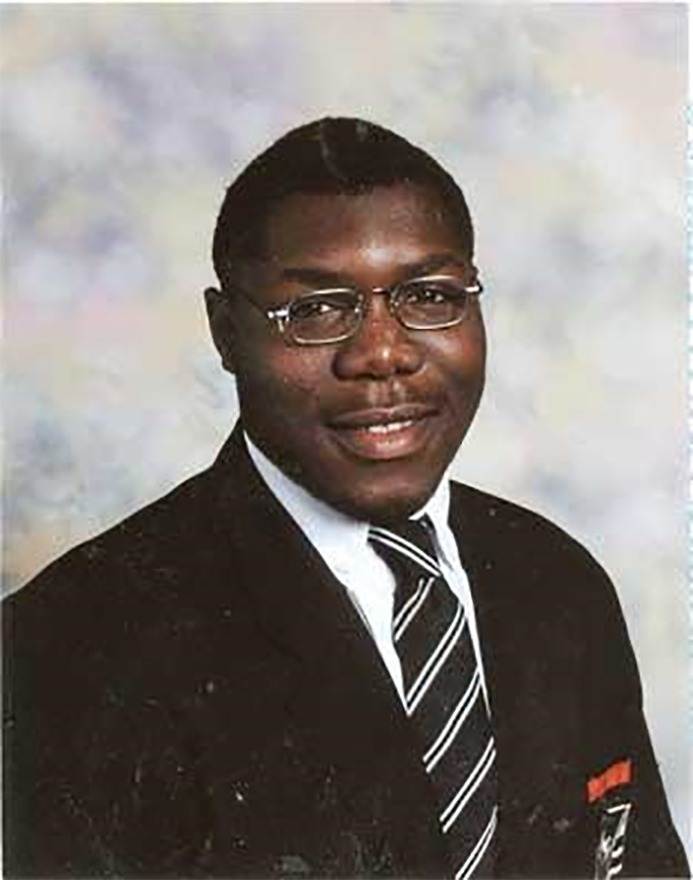 The former Kingston student was a keen sportsman and wanted to volunteer at the 2012 Olympics in London after completing his degree.
Ms Odunewu told a Lewisham Community Police Consultative Group meeting last month: "We are all one human race. We are all God's humanity. Emmanuel's name means God is with us but he had been so viciously taken away."
Odunewu spent two days in hospital following the stabbing before his mother allowed doctors to turn off his life-support after being told it was likely that he would not survive.
Ms Odunewu said: "For two heart-breaking days I sat by his bedside hoping we would pull through. I felt so helpless ad all I could do was pray for him – he was just 19.
"Surgeons spent hours fighting to save his life. When I was allowed to see him I broke down, he was lying motionless attached to tubes and wires."
Harris said the only report of Mayers' death came from the Royal Barbados Police but it is not known whether the sellers of the jet skis were licensed.
Harris told the opening of the inquest: "We have been trying to find out if the company was licensed. We would normally explore these matters but we do not have the evidence to do that, the full details of the autopsy report were also not disclosed."
More than 12 years after Odunewu was killed, knife crime is still rife in the capital with nearly 15,000 knife-related crimes being reported between July 2017 and June 2018, according to the Office of National Statistics.
A full inquest for the death of Mayers will be heard later.